Pre-Order Gift (before Sept 3 only)
As our gift to you when you pre-order the book, we will send you a video reel of our favorite experts answering some of the hardest parenting questions we all face.  Click HERE for details and to claim your gift.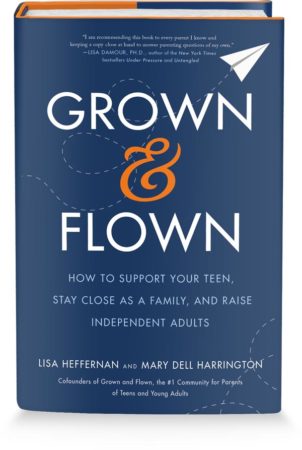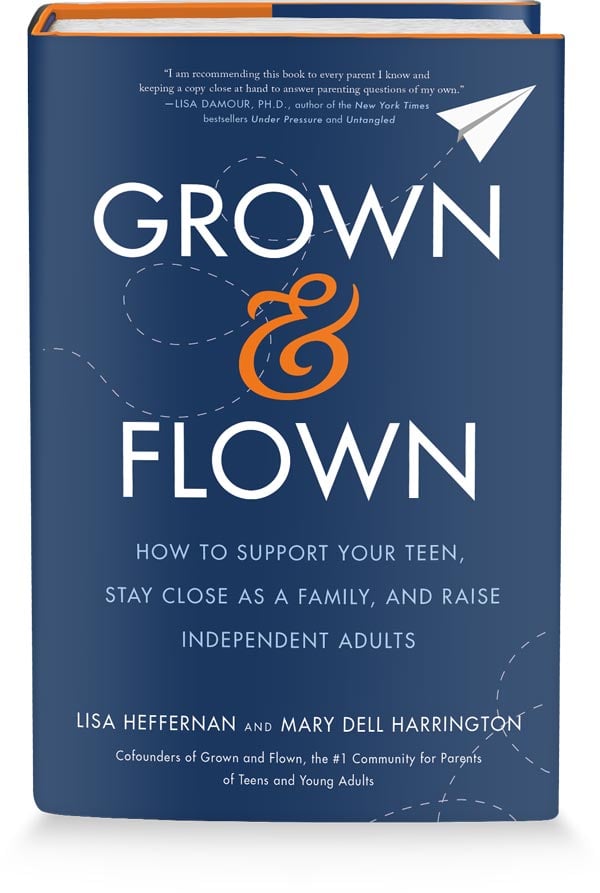 PARENTING NEVER ENDS
From the founders of the #1 site for parents of teens and young adults comes an essential guide for building strong relationships with your teens and preparing them to successfully launch into adulthood.
Grown and Flown is a one-stop resource for parenting teenagers, leading up to—and through—high school and those first years of independence. It covers everything from the monumental (how to let your kids go) to the mundane (how to shop for a dorm room). Organized by topic—such as family life, high school academics, happiness and mental health, college college admissions and college life—it features a combination of stories, advice from professionals, and practical sidebars.
On sale September 3rd
I am recommending this book to every parent I know and keeping a copy close at hand to answer parenting questions of my own." —Lisa Damour, PhD, author of the New York Times bestsellers Under Pressure and Untangled

"There is no resource I recommend more often than Grown & Flown. This book is an invaluable guide for parents who want to raise independent, competent, and resilient kids who know they are loved." —Jessica Lahey, author of the New York Times bestseller The Gift of Failure
50 State of Book Clubs: Grown and Flown book
Do you have a Book Club?  Would you like to read Grown and Flown and then have us come meet with your group either in person or by Skype (or other means)?  We would love to join your group for a night to discuss the complex and wonderful years of parenting teens and college students.  Tell us more about your group and sign up for a evening with the authors.
Podcasts: Grown and Flown book
Financial Grownup Guide: Saving While Setting Up a First Home or Dorm Room  July 26, 2109