Amazon Prime Day continues today, October 14!
It's definitely a great time to buy things you've had your eye on for yourself and to jumpstart your holiday shopping.  For those of you who don't know, this is a site-wide sales event for Amazon Prime members only.
BTW, Grown and Flown has our own Amazon store and we have stocked it with hundreds of suggestions that the G&F community has given us for great holiday gifts, dorm supplies, college care package ideas, and books, including our very own, Grown and Flown: How to Support Your Teen, Stay Close as a Family, and Raise Independent Adults, now in paperback at a Prime Day price!
Amazon Prime Day Deals
We'll be adding to this list through the Prime sales event so bookmark this page. Prices and availability subject to change.
Note: We are a reader-supported site and receive compensation from purchases made through the links in this post.
Amazon Prime deals on Amazon devices
Meet one of the newest Alexa devices from Amazon. The Alexa Auto pairs with the Alexa app on your phone and plays through a car's speakers your smartphone's Bluetooth connection or via auxiliary input  with enclosed cable. $30 off.
Buy Auto and sign up for Amazon Music Unlimited for $19.99
Have you or your teen experienced the fun and utility of an Echo Dot? Now buy two for $39.98 and experience all that Alexa can do as your virtual assistant.
This incredible Alexa device offers so many features with a video screen including the ability to watch TV shows, movies, or the news or listen to radio stations, podcasts, and audiobooks. You can video call and message and have the ability to disable the video camera whenever you want to chat off screen. Save $40 – 31%
It's a comfort to be able to check on your home, or the pandemic puppy you're training to behave when you're out and these mini cameras might be exactly what you need.
One for $24.99, two for $49.98, or get Echo Show 5 and Blink Mini for $54.99
This e-reader gets the highest reviews and is currently discounted by 5%.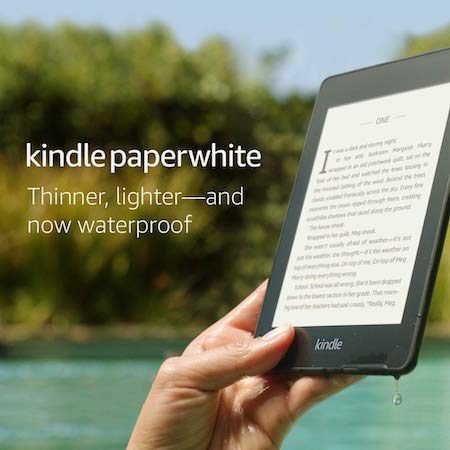 Electronics
Once you have used these amazing Apple devices, you will never want to be without them.  This model is discounted by $44.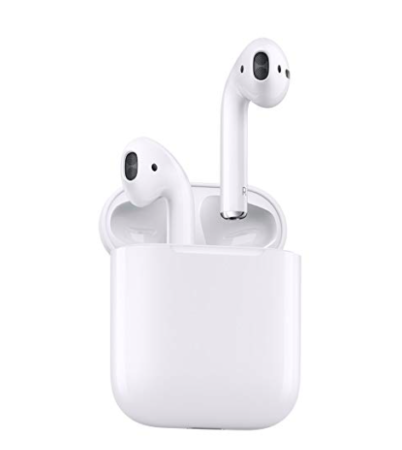 Save $300 on this highly-regarded touch screen tablet.
If you or your teen needs a new laptop, these are on sale for $100 off.
Amazing functionality in such a slim device.  Now, save $63.
One of the things that many teens and college students are finding very helpful now for virtual learning is having a second monitor. They  can watch Zoom lectures on it and take notes on their laptops.  This one gets top reviews for an affordable option and is discounted by $10 today.
Industry-leader, Bose, is offering these headphones with Alexa voice control on sale with savings of $150 – kind of amazing!
Another great deal with savings of $120.
Save $75 on these highly-popular earbuds.
This is an older generation of Apple Watch but at an amazing price. Save $30. You can easily compare the features of the various generations and see if you want to trade up or snag one of these.
With loads of functionality, the Fitbit Watch is a competitor to the Apple Watch. Today, save $52.
Bose makes amazing audio equipment and this go-everywhere speaker is discounted by $80.
This waterproof and durable speaker offers "monstrous" sound. Great price, too.
Save up to 50% on gaming gear from Razer. Here are just four pieces discounted…loads more to choose from.
Just For Fun
Your teen can create a new look for their space or dorm room with these LED stip lights. Comes with a remote control. Save $8
Do your big kids still love LEGO? Puzzles became very popular during the pandemic so maybe a family LEGO project is just want your holiday needs. Not all LEGO sets are discounted but this one was discounted by $24.
Here's a set that will bring out the inner child in your teen. Save $10.
Home Deals
This amazing lighted mirror has it all! Fifteen dimmable bulbs, a magnifying mirror and a bluetooth speaker. I can see why they are so popular with teenage girls.
If your high school or college student has established a great place to study at home, treat them to this fridge where they can store snacks and cold drinks, giving them that much more independence is their spaces. Save 10%

Dimmable and with a USB charging port, this desk lamp is a top seller and favorite for college students. Save $5
We think these very narrow machines are perfect for dorms or first apartments. Save $10.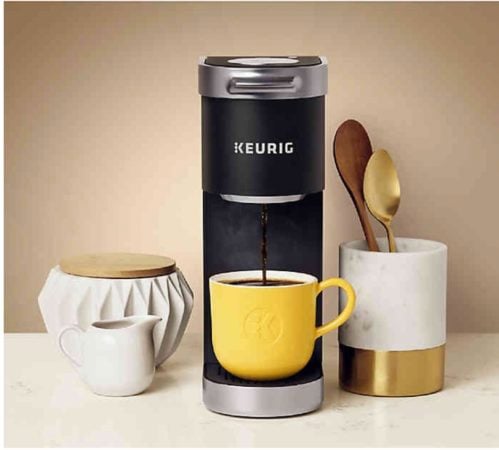 I love my Nespresso machine but this one is so much better since it has 5 different cup sizes.  Great discount!
Save up to 58% (!!!) on Instant Pot products. I love mine and used it all the time when our young adults moved back home this spring and summer.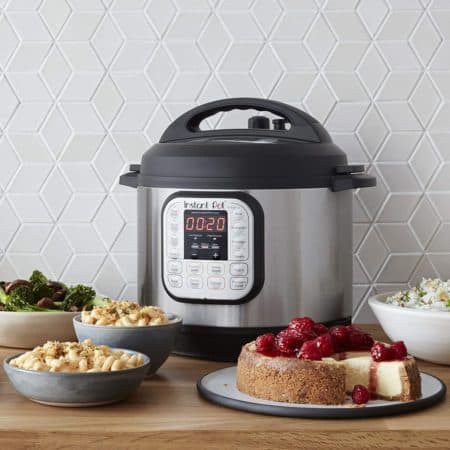 Rave reviews for Dyson vacuums.
If you've always wanted one of these, now may be a great time to buy. Save $58 on this model.
At some point we all need a cooler to take to games, for a road trip, when we need extra space in the fridge…Several models of the RTIC coolers are on sale but this one caught our eye.  Holds 20 cans and is lighter weight than the bulkier hard sided ones.
So many favorite brands and products are included in the Prime deals.
Fashion Accessories
Iconic and discounted $68.

Health and Beauty Deals
Loads of brands are included in Prime deals and here are just a few that caught our eye:
Great time to sample this super-popular trio of face mists. Save $6.
This make-up set is available in 13 different color combinations. Save $20
Here are a few we think you or your teens or young adults might love:
The one and only, such a popular blow dryer. Save $25!
Save $70 on this best-selling toothbrush.
This waterproof tool has gotten lots of buzz – great way to clean and massage your face. Save $30
Lightweight and powerful, this is a hairdryer that gets lots of great reviews. Save $24
This one has three attachments to create more varied styles. Save $35
This is cordless and showerproof and comes with 3 attachments. Save $30
Does your son have an electric shaver? This one, by well-know brand, Braun, is discounted by $60.
Highly-accurate, this scale gets great reviews.
Smelly sneakers or cleats? Problem solved and save a dollar today.
Fashion Brands
TV Deals
Live, over-the-air plus the ability to stream over 500,000 movies and TV episodes from Disney+, Netflix, Prime Video, YouTube, Hulu, HBO, and more. Plus, access tens of thousands of channels, apps, and Alexa skills. Will be $179.99
Same features with a smaller screen and smaller price – $119.99
Whole Foods and Amazon Store Promotions
Sept 28 – October 14, Prime members who spend $10 at Whole Foods Market online or in-store will get $10 to spend on Amazon during Prime Day.
Plus, as a Prime member, you can visit Amazon's physical retail locations to find in-store deals on Prime Day. Keep an eye out for details on in-store promotions at Whole Foods Market, Amazon 4-star, Amazon Books, Amazon Pop Up, and Amazon Fresh.
Check back often as we will add to this list today and tomorrow.
You Might Also Want to Read:
Gifts Under $25 for Teens and College Students