Amazon Prime Day continues through tonight, July 13 at 11:59PM PT
It's a great time to buy things you've had your eye on for yourself and to pick up some of the basics or extras for your college student's dorm or apt. We will add to this list, so come back often to check on other great things we've found. 
If you are not already a member of Prime, learn about all the benefits of Prime membership and the Amazon Prime Student 6-Month Trial for your college student. There are many other perks with the Prime Student account, such as SIX months of FREE LinkedIn Premium, FREE food delivery at GrubHub, discounts on travel and entertainment, and deals specifically for college students.
BTW, Grown and Flown has our own Amazon store, and we have stocked it with hundreds of suggestions that the G&F community has given us for great dorm shopping, college care package ideas, gifts for teens (boys and girls), and Recommendation Sunday suggestions from our Grown and Flown community.
Amazon Prime Day deals
Note: We are a reader-supported site and receive compensation from purchases made through the links in this post. Prices and availability are subject to change.
Now is the time if you have not already gotten your IKEA Frakta bags for move-in day. They are lightweight, durable, and fold flat for easy storing. The bags are invaluable for moving into and out of dorms or apartments and can be used as under-bed storage. Save 22% on a set of 4.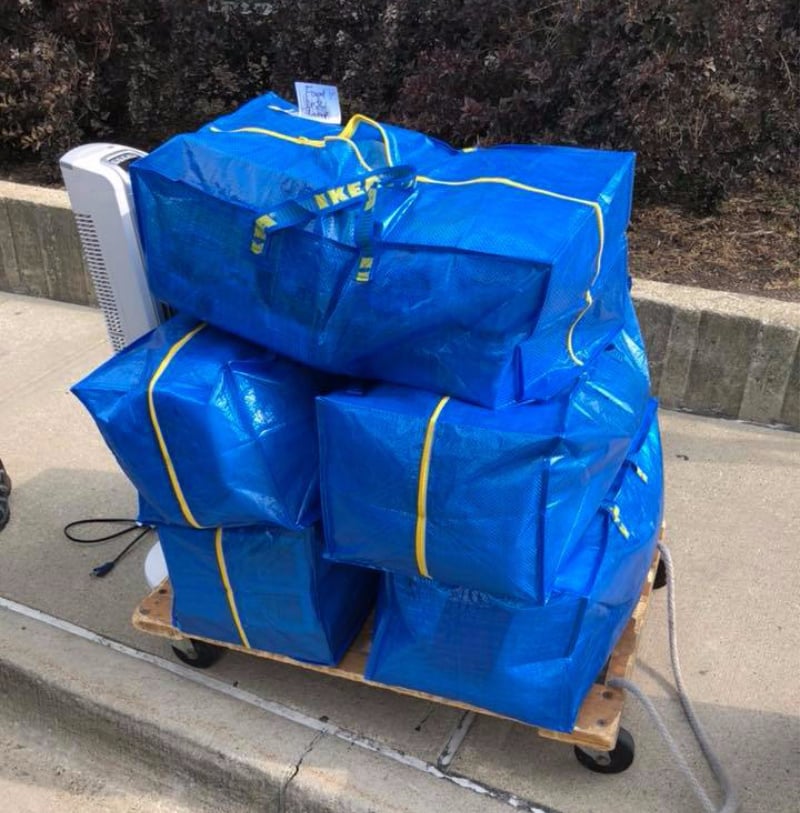 These wildly popular fans are perfect for stuffy and sweltering dorm rooms. They are available in many different sizes and colors; some come with remote controls, so look at the options before choosing one for your student — discounts from 15%.
Many dorms don't have a bedside table, so a bedside shelf is handy for storing water, chapstick, tissues, a phone, etc. Save 22%. 
A portable charger is essential for long days on campus. This one powers an iPhone 12 to 50% in 30 minutes. Compatible with iPhone 13/12/11/Mini/Pro/Pro Max/XR/XS, Pixel 4/4XL, iPad Mini, Samsung, and more. Save 50%.
If your teen's dorm room allows them to have a coffee maker, this is the one to get. The Keurig Mini is slim enough for a dorm room and would give your student a way to get a coffee without seeking a more expensive Starbucks. Save $40.
Plastic bins are a must-have for your student and are available in all shapes and sizes. Students need them to store extra bedding, toiletries, or winter clothes under their beds. They're also perfect for any household storage needs, and the clear ones make it much easier to keep track of what's inside. Save 15%.
Illumination in dorm rooms is AWFUL, and if the school doesn't provide a desk lamp, here is a very popular one for your student. It has a wireless charger and USB port, plus there are different light settings so they can find what works best for the — day or night. Save 25%.
Surge protectors will protect expensive electronics from a power surge, and they also have multiple outlets and USB ports for all the electronics your teen uses. Many older dorms do not have enough outlets, and surge protectors are preferred over extension cords which are often prohibited. Save 10%. 
There are dozens and dozens of electric kettles on the market, but this one gets the top ratings. This is the one I have; it boils incredibly quickly and holds a high temperature for a long time. An electric kettle could help make tea, hot chocolate, instant coffee, oatmeal, or Ramen noodles if allowed in a dorm. Save 28%.
If you want to try one of these incredible Alexa devices, now is the time as the price on the 4th generation model is less than $20. Save 60%.
Here is where you can find all Amazon devices discounted during Prime Day.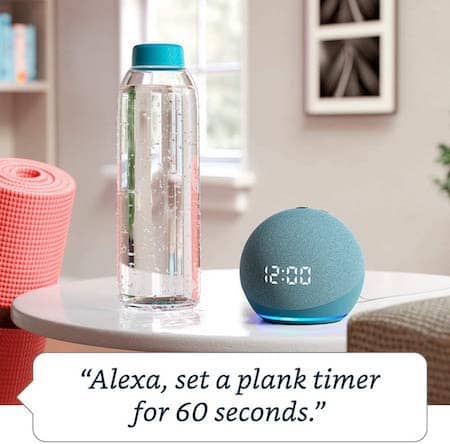 This is one of the most highly-rated electric toothbrushes and has some helpful features, including a 2-minute timer to let you know you have been brushing an adequate amount of time and a brush head replacement reminder. Save $40.
This mini speaker is perfect for throwing in a backpack or bag for great-sounding music with 5 hours of playtime. It comes in many cute colors and is now 40% off.
The larger JBL speaker is also waterproof and has 12 hours of playtime. Available in loads of colors, this makes an excellent gift for anyone. 23% off.
I just noticed that our book is discounted with a coupon. Lots of great advice for parents of teens with expert info on how to take your teen to college and get used to the new relationship with your much more independent adult.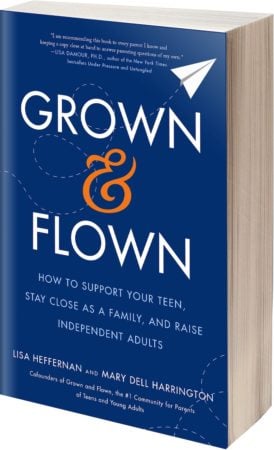 If your teen or young adult is in an apartment, they need a vacuum cleaner, and this rechargeable one from Shark might be the perfect one. It has HEPA filtration and works exceptionally well with pet hair. Save $120.
if you are considering getting a Roomba, this is a great time to do it. This one is the 692, which brings excellent ratings and works well on carpet or a hard floor. Save $120.
Amazon is discounting the Kindle e-readers, and you can get great deals depending on what model you choose and what comes bundled with it. This is their bestseller, but shop around and pick the one with your desired features. This one is discounted by $7.
You will never want to use your phone to listen to music, a podcast, or have a conversation without your AirPods once you realize how incredible the sound is and how convenient it is to use these compact devices. They also have noise-canceling qualities, which can be very important for college students living in noisy dorms with noisy roommates. Save $75.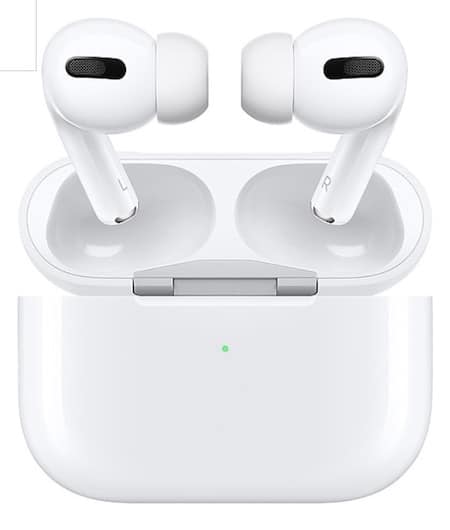 This newest version of the Apple Watch features powerful health innovations like sensors and apps to measure your blood oxygen and take an ECG. Additionally, you can send a text, make a call, listen to music and podcasts, and use Siri. This is a great time to buy an Apple Watch; the discounts vary with the watch size and the band choice. Save $115 on this one!
A bed rest pillow makes sitting up or doing homework in bed much more comfortable. This one is available in 8 colors and is made from memory foam. Save $24 plus an extra 5% with a coupon.
This is a top Grown and Flown favorite! This hair dryer makes styling hair faster and more effective than a conventional dryer and brush. Save 21%.
This is the top-rated air purifier, and if you've wanted to get one for your teen or your own home, this is an excellent time to buy. It comes with a HEPA filter and weighs 13 pounds. Save $84 on the white one.
Another very popular brand of air purifier, Levoit, now makes a mini model that might be an even better size for a dorm. Save 15%.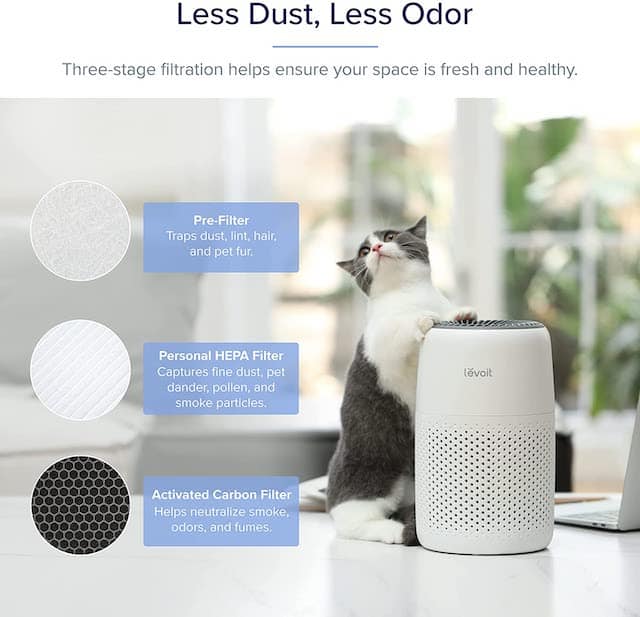 We will be watching this super-popular mattress topper for steeper discounts — now it is only 2% — but it was our #1 item sold during Amazon Prime Day last year.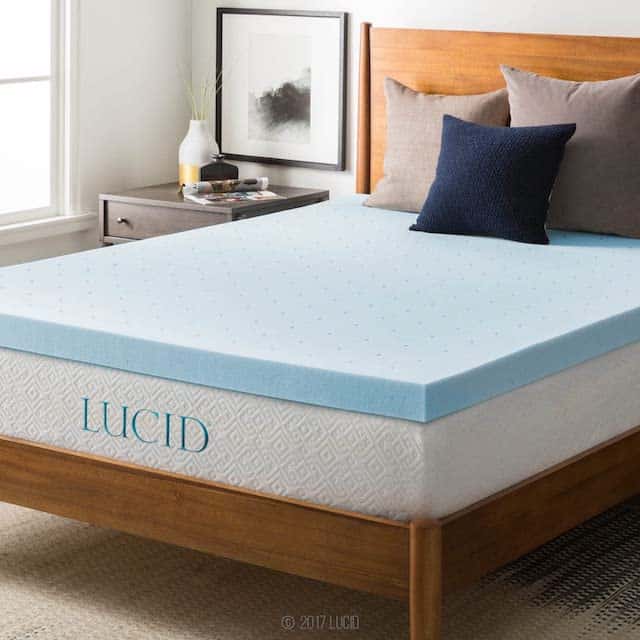 Dorm beds and dorm rooms quickly get dusty, and having a mattress cover that can be placed over the mattress AND topper means your teen will have the best chance to sleep in a bed that is protected against allergens and bedbugs. Waterproof, too. Save 24%.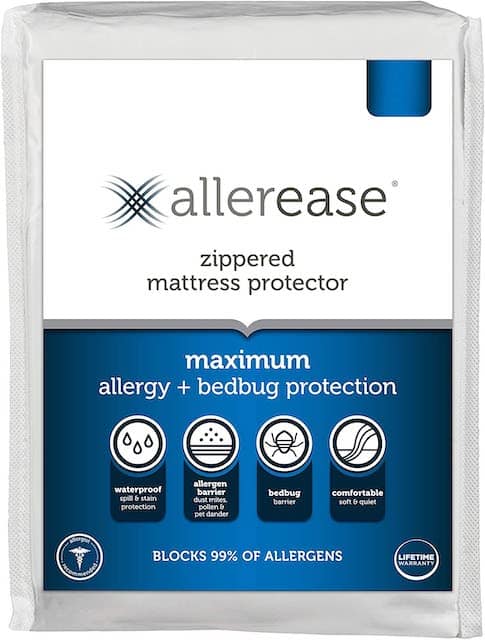 Every college student needs towels and washcloths. This towel set includes two bath towels, two hand towels, and two washcloths  — everything your student will need. These are made from 100% Turkish cotton and are available in 16 colors. Save 45%. 
A microwave popper is great for movie nights. This microwave popper is reusable, durable, and portable — it can be stored at just 2 inches tall. Available in several colors. Save 15%
A durable phone case is crucial for high school and college students because phones often get dropped accidentally. This case offers protection for an expensive phone, is clear, shock-proof, and even offers camera protection. Save 16%.
if you have ever wanted to buy a Vitamix blender, now is the time as they're discounted by 26%, and you can save $15. They get excellent reviews.
An air fryer is ideal for making french fries, bacon, vegetables, and more. This one offers a wide temperature range from 105 to 400 degrees Fahrenheit. It also has dishwasher-safe parts, making it easy to clean. Save 26%. 
If your teen or young adult is moving into an apartment, a compact microwave might be a welcome addition to a small-ish kitchen. Save $20.
Another popular smaller appliance is the Instant Pot Duo Plus Mini in a three qt size. Instant Pot can be a transformative way to cook a wide variety of dishes more quickly than in a conventional oven. Save $20.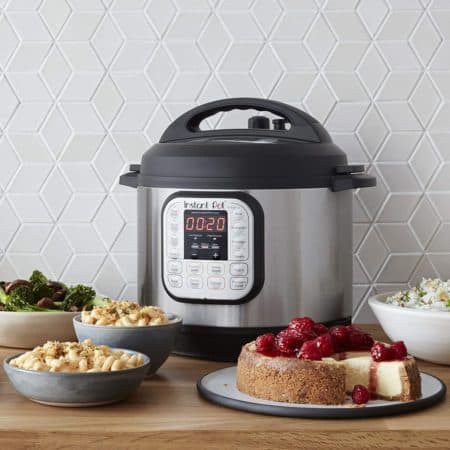 Headphones are important for living with roommates in college, so you can watch videos or listen to music without bothering the other person. These have Bluetooth connectivity and up to 15 hours of playtime. Save 29% ($67).
If you want top-rated headphones with excellent noise-cancellation qualities, the Bose 700 is also on sale; save 29% ($110.)
Your teen will appreciate having a good set of earphones in the dorm.
Slippers are ideal for walking around inside the dorms or an apartment. These lively-colored ones are made from sheepskin and have a rubber sole. Save $50 plus an extra 15% coupon —lots of other colors available.
These hair clips are super popular among teens and young adults. They are trendy, stylish, and straightforward to use. Save 29%.
Do you have a teen who LOVES Carhartt and could use a new backpack? This versatile backpack for work or school includes a 15-inch laptop sleeve and tablet space. It is also water repellent and has a zippered exterior organization compartment for smaller items. Save 16%. 
This has always been a very popular lip treatment to give as a gift to our teen daughters or ourselves! Save 36%.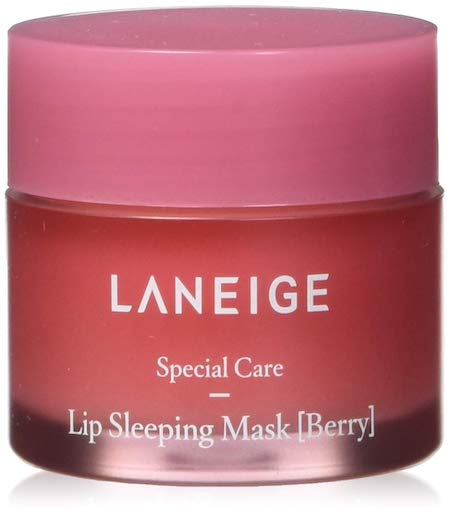 I gave my teens (at the time) one of these kits for Christmas gifts, and the three of us found it very interesting to compare the results. I have even seen a long-lost 2nd cousin through 23 and Me. This is a great time to buy it — save $100.
Target Deal Days
Target has already discounted college merchandise by 25% and has announced Target Deal Days July 11-13.