Amazon Prime Day begins on Monday, July 15, at 3AM ET and, for some of us, it feels almost like a holiday. It is a sitewide sales event for Amazon Prime members only and a fantastic way to start back-to-school shopping while picking up a few things for yourself. If you have a teen going off to college, this could be the perfect time to scoop up some of the many things they need, at discounted prices.
If you're already a Prime member, you are set. If not, think about  signing up for a Amazon Prime 30-Day Free Trial
. Some of the Lightening Deals only last for a few hours and, it you are not a Prime member, they will pass you by altogether so sign up TODAY.
BTW, Grown and Flown has our own Amazon store and we have stocked it with hundreds of suggestions that the G&F community has given us for great gifts, dorm supplies, college care package ideas, and books, including our very own, Grown and Flown: How to Support Your Teen, Stay Close as a Family, and Raise Independent Adults
 (Sept 3), Available for pre-order now!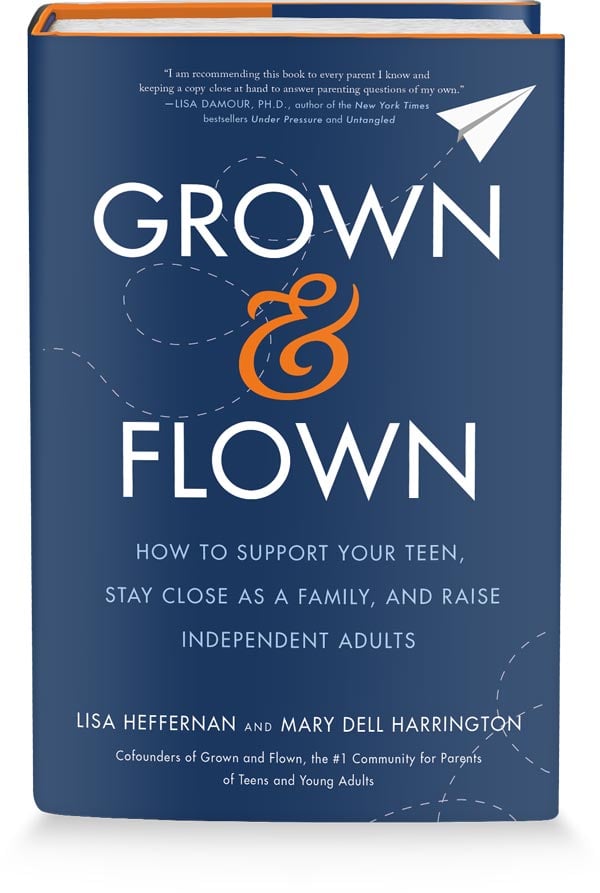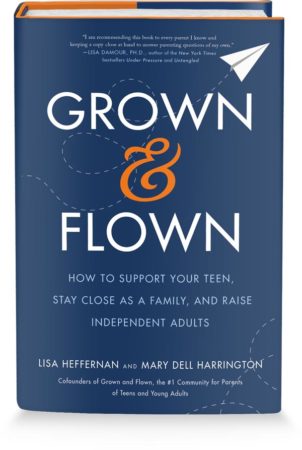 Amazon Prime Day Deals 2019
Below are our early picks from this year's Amazon Prime Day.  We'll be adding to this list through the Prime sales event so bookmark this page. Prices subject to change. We receive compensation from purchases made through the links in this post which helps us pay our writers. Thank you!
Beats Wireless Headphones  These iconic wireless headphones, by Beats, have up to 40 hours of battery life. They are being sold at an eye-popping discount today. WOW
Now $140, save $160
Bose Wireless Earbuds  Bose makes amazing audio equipment and these wireless earbuds would make anyone in your life who works out so happy. This is a great discount!
Now $140, Save $60
Bose Around Ear Wireless Headphones  Bose makes these over the ear wireless headphones that also have a great Prime price.
Now $159, Save $70
CamelBak Water bottle These are durable, PBA-free, and come in loads of different colors.
Now $8, Save $7
23 and Me Ancestry Kit If you've ever wanted to explore your ancestry, these kits are super well-priced now.
$100, Save $99
Brita Water Pitcher  Here is an alternative to buying costly water bottles that are environmentally damaging. Brita water pitchers now comes with a filter that lasts 6 months.
Pillow Every kid needs a pillow (or two) to go to college and the Amazon basic line of bed linens has some great deals today. Maybe it's time for an upgrade for our own homes? I can't remember how old most of my pillow are and these would make excellent and affordable pillows for some of the throw pillows I have on every bed.
Now $16, Save $7
Kindle Paperwhite If you want to try a reader, or upgrade your existing one, this is a good day to buy the Kindle Paperwhite which has 2x storage as earlier models and is waterproof.
Now $123, save $7 and receive a $5 e –credit 
Apple Watch Series 4 I LOVE my Apple watch and my daughter loves hers, too. The fitness functionality is amazing and, with the Series 4, you can jump in the pool and swim a few laps since it is waterproof.  I would have never expected it to be discounted on Prime Day.
Now – $379, Save $50 
TravelPro Carryon Roller Bag If you are in the market for a new roller bag for yourself or your teen, this one gets high makes from the NY Times Wirecutter reviewers.
Now $204 Save $96
Lady Gaga's New Beauty Line, HAUS Labratories I'm not sure I've been this excited about a beauty launch since, well…in forever. Lady Gaga has this to say about her collaboration with Amazon, launching on Prime Day.
Wow – just wow. Prime members will be able to preorder HAUS products (ship in September) which include nine limited time sets and six collections. No one does make up like Lady Gaga so this is sure to be an immediate success and one that is likely to sell out fast. (I see a college care package idea in your daughter's future!)
Today – preorder 3 pieces for $49
Whole Foods Spend $10 in store or on Prime Now and receive a $10 credit to use on Prime Day. (available until July 16) Grocery shopping has NEVER felt this good.
Amazon Prime Day Early Access – Echo Devices
 Amazon is discounting all of the Echo devices for Prime Day and, if you have not already taken the plunge to try a digital assistant, THIS is a great time to check them out.
Echo Dot (3rd Gen)
is the Echo device I use in the kitchen all day long. I've become dependent on Alexa to set timers and reminders for me, answer questions, provide sports scores (OK, my husband does) and play music. Having a hands-free assistant at your beck and call is a little luxury that can make your life much easier.  Also a great off-to-college gift.
Now $22, Save $28.
Fire TV Stick With Alexa Voice Remote Control + HBO for 2 months Using a Fire TV Stick, gives you access to tens of thousands of channels, apps, and access to over 500,000 movies and TV episodes.  Watch Game of Throne episodes and Big Little Lies, among many other HBO hits. With a voice activated remote, finding the programs you want is much easier than a conventional remote, too.
Now $15, Save $55
Fire TV Stick with Alexa Remote (no HBO) If you want a fire TV stick without HBO bundled in, it's on sale today, too, but at the same price as with the premium service included.
Now $15, Save $25
Oculus Go VR Headset Has your family taken the VR plunge?  The industry leader is discounting the headset.
Now $160, save $40
Soda Stream Why pay for fancy water when a soda stream will transform blah water into something fizzy and special? Cheaper models are available but this one is bundled with bottles and zero-calorie fruit infusions you can add for flavor.
Now $120, Save $30
Instant Pot 6 QTR Instant Pots have become an incredibly popular way of cooking and, if you haven't taken the plunge yet, this is a great time to do so.
Now – $59! Save $41
Tile Pro (2 Pack) with Replacement Batteries The Tile Pro is the latest model in the super-successful tracking company, Tile. It has a range of 300 feet to help you find missing items, is water-resistant and twice as loud. If your phone is lost, you can make it ring even when it is on silent!
Now $51, Save $9
Plantronics Wireless Earphones  Plantronics has deals on many of their earphones and we think these are ones that your teens or college kids would like, especially if they enjoy listening to music or a podcast wirelessly. These earbuds allow ambient noise so if they run while wearing them, they can still hear the sounds of cars nearby.
Now $90, Save $60
Plantronics Wireless Headphones  These headphones have always been very popular and are well priced now.
Now $60, save $40
JanSport Odyssey Getting a new backpack for college is a treat (who wants to bring high school grit with them to college?) and a very practical idea. If your teen will be taking their laptop with them from class to class, they need a backpack with a padded sleeve, like this one.  JanSport has been making backpacks since 1967 and they are incredibly durable plus, if something breaks, send it back for repair or replacement. We like this model which comes in three different colors.
Now $67, Save $33
Fujifilm Instax Camera These cameras – which come in the most beautiful colors – are a fun way for your teen to take real life photos with their friends and have them to keep and share. Some pics are meant to be seen other than inside a phone.
Now $40, Save $20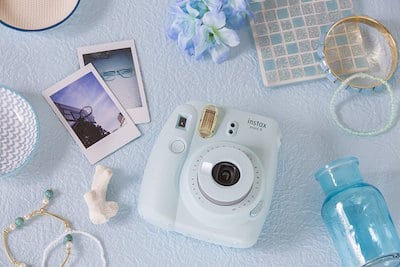 Orolay Down Jacket When a clothing item takes off and becomes a MUST HAVE garment, it's hard to resit getting swept up in the excitement.  This jacket became the IT coat in some of the most posh sections of NYC last winter.  It's back now and, if your daughter is going to college in cold weather, check it out. It's infinitely less expensive than Canada Goose and super insider trendy. (I'm thinking Christmas gift for my recent-grad-working-in-the-city daughter this year.)
Now $139
Ultra Lightweight Vacuum Dorm room floors get gritty and can stay that way until May unless your teen has access to a vacuum. This one is small, lightweight and bagless making it a clearing tool they might actually use. This will definitely be something they'll need when they move off campus or into a first apartment.
Now $57, Save $18
Amazon Prime Day Deals to Come (check back here on July 15 where we will post them)
Save 30% on select Phone Cases and Accessories
Save up to 40% on headphones from top brands
Save up to 40% on select Under Armour clothing, shoes and accessories
Save up to 50% on select J. Crew Mercantile clothing
Save up to 30% on select Calvin Klein clothing for men and women
Save up to 30% on select active wear from Champion, Spalding, and more
Save on iRobot Roomba robotic vacuums
Save on Dyson vacuums and air purifiers
Save on Linenspa mattress toppers
Up to 40% Off on beauty and personal care items from Revlon, Wahl, Remington and more
Save $99 on 23andMe's Health + Ancestry Service
Save up to 33% on HP Sprocket Plus Instant Photo Printer
More Deals
Air Purifier: Perfect for your home. The Activated Carbon Filter removes 99.97% of pet dander, dust, pollen, odor, mold, etc.
Now $75, Save $15
Space Saving Vertical Desktop Stand for MacBook – when you or your teen needs to create space for an expensive computer, check out this stand.

Desk Organizer– At under $9 this organizer is a steal! Grab a couple of them, you can use them anywhere from your desk drawer to your bathroom to keep items organized.

You Might Also Want to Read:
Dorm Decor: Dozens of Cute New Ideas Your Freshman Will Love (2019)
Here Are The Best 12 Dorm Ideas You Won't Want to Forget