My son has this ritual he loves–he goes to work until 9pm, then he hits the gym. While I admire his work ethic and his dedication to fitness, I need my sleep so his 11pm arrival has me waiting by the window every time.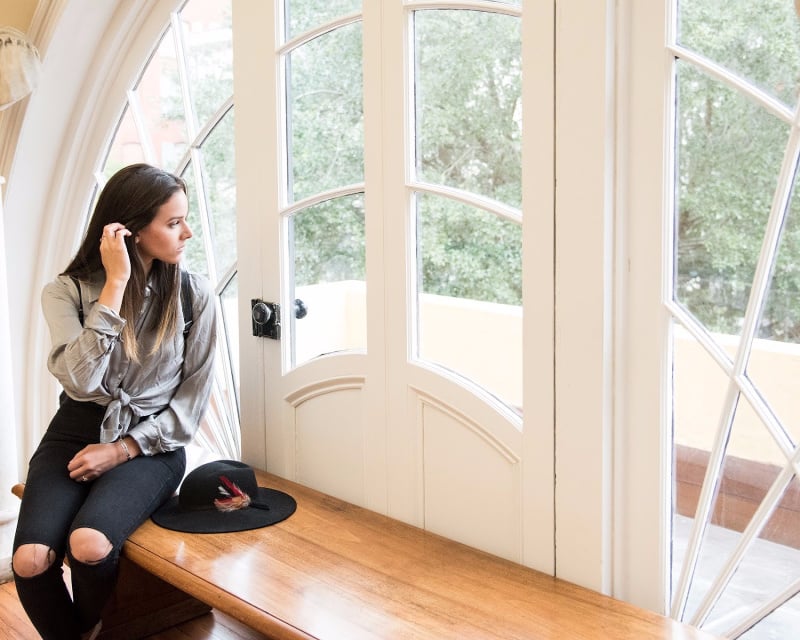 He's old enough and has earned this 11pm curfew, but it's impossible for me to settle down until he's home.
If my kids are spending the night with friends, I like a few texts exchanged between us. Especially at night when they are at their destination after going to the mall, movies, or whatever they are doing.
I try not to be an overbearing mom, but I worry about my teens
I try not to be overbearing and it takes a lot of effort to reel myself in and not be consumed with worry. My mind floods with all the bad that can happen. Sometimes, it becomes so bad it makes it impossible to just breathe at a normal rhythm.
My kids tell me constantly to relax. My son doesn't understand why I can't fall asleep, and just be fine with him waking me up when he gets home. My children humor me by always texting me good night and when they are away, but I know it's a pain in their butts. Of course they don't understand how the mama brain works, and I try to be mindful of that. But I also have anxiety that can only be settled when I know my kids are safe like all parents.
The fear that something bad will happen to my kids can be crippling
The fear that something will happen to my teens, whether they are at school, out with friends, or driving home from work, is crippling. I'd say it's even worse than when they were small. At least then they were under my watch and I had more control over their environment and the situations in which they were put.
I'll never forget my first taste of this— my son was 6 hours old and I woke up in the hospital to find that he wasn't sleeping next to me like he was when I had dozed off. The feeling of anxiety was so overwhelming that the minutes he was with the nurse felt like hours.
Before I had kids I had no idea what it meant to care for someone else's well-being in this way. I've pretty much gotten used to these feelings, but still my thoughts almost instantly turn into imagining  the worst case scenario.
I know these feelings aren't just going to go away. I hear they never do. Not when your child leaves for college, not when they get married and have children of their own either. You worry, and your mind can go to a bad place really quickly regardless of how old your children are.
I don't want them to live in a bubble and I don't want to be super strict because I'm afraid something will happen. I don't want to strip away valuable life experiences from them because of my own anxiety, but I have to admit this is a hard balance for a mother to find.
The fears about my kids are here to stay
Being a parent is laced with fear, that's all there is to it. You are afraid your kids won't make friends. You are afraid they will struggle. You are afraid they won't make it home every time they leave the house. You are afraid you will screw something up and they won't recover from the fallout of some lapse in judgment.
Even as I wish these fear-based feelings would go away, I know that they are here to stay. It doesn't rule my life, but it influences every decision I make for myself and for them.
And maybe it feels so overwhelming these days because they are at the ages when it's time— it's time for them to make more decisions on their own. And crippling fear or not, I have to let them.
You Will Also Enjoy:
The Hardest part Of Parenting Is Watching Our Teens Make Mistakes