The theme song to Phineas and Ferb claims that summer vacation has 104 days, but this year that number will be stretched to what feels like thousands. My teenage sons have been home from school since March 10 when a teacher strike led into a pandemic followed by necessary cries for racial justice in our city and around the country.
Things were so different when I was a teen
When I was 15, I watched endless reruns of The Facts of Life and spent my evenings working the concession stand at our high school baseball games to earn money for cheerleading camp. My 15-year-old son is taking in real-time news on his social media feeds and developing his own voice by posting pleas for justice and equality.
When I was 16, I was babysitting during the day and spending carefree nights and weekends driving around with my friends before we would end up at the lake or the movies. My 16-year-old son wears a mask to the orthodontist and carefully weighs the pros and cons of getting a part-time job and increasing our exposure to COVID.
We first became a family eight years ago when we adopted our then 7 and 8-year-old sons.
During the early days of learning to be a family we cuddled and watched Phineas and Ferb
During those first days During those first days as a family of four, our house echoed with the theme song from Phineas and Ferb. After a day filled with playing backyard soccer and making crafts at the kitchen table, we would cuddle in downstairs to watch an episode or two of the antics of the mischief-making Phineas and Ferb while Perry the Platypus battled the befuddled Dr. Doofenshmirtz. My husband and I would snuggle in with boys smelling of cocoa butter in their soft cotton pajamas. After a few weeks, our new English speakers could sing every word of the theme song.
Those early days of learning to be a family were fraught with confusing emotions and memories, but as we look back, they are also reminiscent of a time of innocence and connection. So it comes as no surprise that a night of binge-watching Phineas and Ferb was just what our family needed when shelter-in-place and citywide curfews began.
As we watched together, we were all singing along by the second line of the theme song. "Whatcha doin?" I sing-songed along with Isabella. We cheered when Love Händel reunited and laughed as Dr. D and Perry appeared on a talk show together. Even though we hadn't seen the show for years, it felt as comfortable as a favorite snuggly blanket or well-worn stuffed animal, the nostalgia similar to a rerun of The Facts of Life for me. For a couple of hours, my sons could be seven and eight again and forget about the chaos and uncertainty in the world around us.
Healthy escapism is a good thing
I guess I'm a fan of some healthy escapism. Since I became a mom, I have a habit of listening to my favorite 90s music when I feel particularly stressed. I crank up the Cranberries or Lisa Loeb, and suddenly I'm 16 again. My biggest worry is whether or not my crush will ask me to the homecoming dance and how well I did on my physics test.
In the evenings after a long day of work and parenting, my husband and I often watch an escapist sitcom like Schitt's Creek or dream of future vacation spots during an episode of House Hunters International. The reprieve is temporary, of course, but when I come back to reality, I've had enough of a break to feel recharged and ready.
And I don't think that's bad parenting advice. Sometimes our kids need a recharge and a return to innocence, too. When the world is on fire, when a pandemic rages, when the stress feels like too much, give your kids, and yourself, a break. Turn on a beloved cartoon or crank the music that reminds you of a more carefree time. Play a favorite childhood game or make yourself a blanket fort to hide in for the afternoon with a juice box and pack of fruit snacks.
Reality will still be there when you're all ready.
Other Posts You Will Enjoy:
Virtual Volunteer Jobs for Teens If your teens are looking for ways to help others, without leaving home, this list is a good place to begin.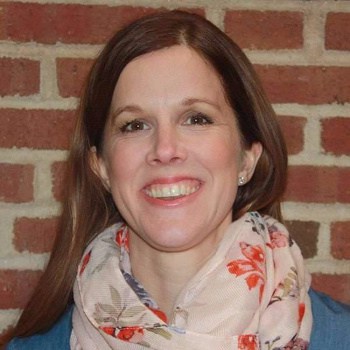 Kimberly Witt is an Iowa transplant placing roots in St. Paul, Minnesota. Together with her husband of 15 years, she is raising two amazing teenage sons who were born in Ethiopia. An adjunct English and education professor, she spends her free time exploring her city, delighting in everyday life, and writing about the messiness of adoption, faith, and parenting.