Valentine's Day is a great excuse to send a college care package or surprise your kiddo with a small but thoughtful gift. Sending one of these presents is a way to show your older kids that you love them like crazy this February 14th…and every day.
For more of our best Valentine's Day gifts, take a look at the Grown and Flown Amazon Shop for our curated list of cute gift ideas at all price points.
Note: We are a reader-supported site and receive compensation from purchases made through some of the links in this post.
Great Valentine Day's gifts for teens and college students
These look so delicious that we might order some for our teens AND some for us, too. Swirl them into hot milk for the perfect cold-weather drink!
The best-selling bracelet on Baublebar is sure to delight any of the teenage girls on your list. It would make a perfect Valentine's Day gift.
If you have a baker in your family, getting them this heart apron might be perfect for Valentine's Day. It is available in both adult and little kid sizes.
Choose two, four or six cupcakes in a jar with such yummy flavors as red velvet, confetti, white chocolate/raspberry, and more.
We think these simple bead bracelets are lovely and when we read about the founder's story and saw how many bracelets he created to honor and contribute to worthy charities, we are even more excited to feature them on this Valentine's Day gift list.
Lokai will donate $1 to the care, support and research efforts of the Alzheimer's Association® for each Hearts Lokai bracelet sold.
Use codeword GFFamilyandFriends at checkout for a 20% discount as we are Ambassadors.
Introduce your teen or young adult to one of our favorite skincare lines, Kiehl's, by gifting them this luxurious body lotion, feels absolutely divine.
We love Ugg slippers and ours keep our feet toasty warm on even the most frigid winter mornings. Available in multiple colors, we think red would make one of the best Valentine's gifts.
Take a look at the wide range of Valentine's selections offered by Cookies by Design. Not only do they bake, ice, and decorate the oversized sugar cookies daily, but they also offer baskets of cookies that include chocolate chip, oatmeal raisin, red velvet and more. Cookies are a great gift for your student to share with roommates and hallmates.
If you like the idea of shower steamers but want something more Valentine's Day themed, these are also great and so pretty.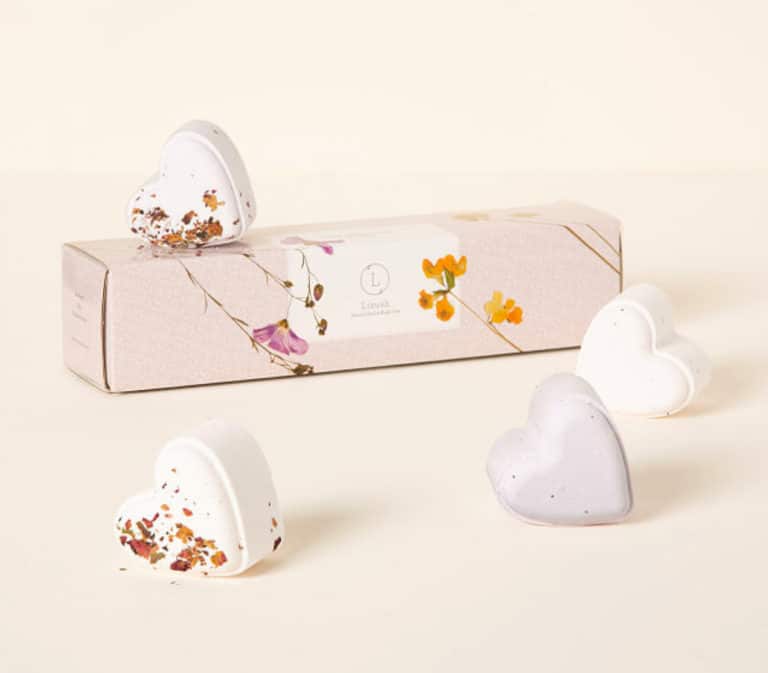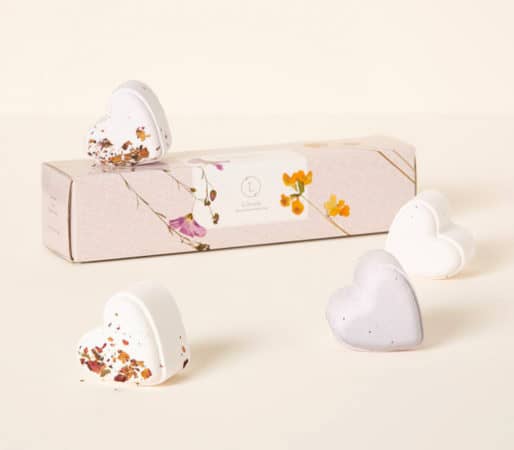 We love the care packages from Hugabox not only for the contents but also for the cause that the founder supports.  Ninety percent of all proceeds are donated to childhood cancer research.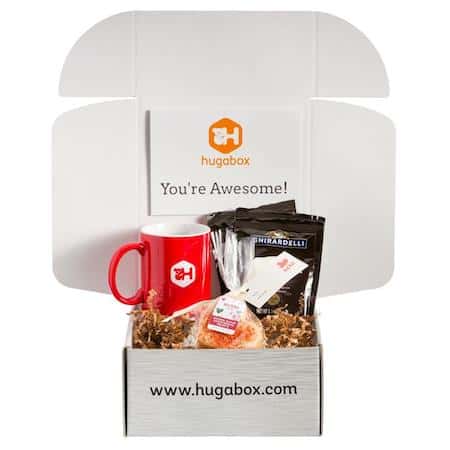 March Madness begins on March 13 with Selection Sunday, so send new fan gear for their favorite team from Fanatics, the best place to shop for officially-licensed NCAA merchandise. This is one of the best Valentine's Day gifts for the college basketball fans in your family.

Help your loved ones put their best foot forward by gifting one, two, five, or even 12 pairs of Notes to Self socks. We love their positive affirmations which can make any day and every day better. For Valentine's, we're especially smitten with their heart gift box that includes two pairs: "Beautiful" and "Amazing."
New boots will keep your teens feeling cozy all season long. We like The Sorel Winter Carnival for a stylish option with a great name to boot.
You can conveniently order a pair from Zappos. Who wouldn't love to dream of going to a winter carnival in them?
We think any of these beautiful inspired-by-Cupid pieces would make perfect Valentine's Day gifts. There are gorgeous earrings, necklaces, bracelets, and rings that your daughter would love to wear year-round. Available in sterling silver, and various gold finishes.
Congratulations to Kendra on the 20th anniversary of founding her company! We love her emphasis on philanthropy which you can read about on her site.
We love all the amazing leather goods at Leatherology and there are many things that can be personalized if you plan ahead. Passport covers, luggage tags, toiletry bags, totes, wallets, and much more are all here in their Valentine's Day Gift Guide.
BTW, if your teen or young adult is looking for a gift for a boyfriend or girlfriend, they might find something a great gift here.
Lip balm is especially nice for teens who are in school in cold and dry climates. Jack Black is a favorite brand that is marketed for guys but we think the lip balms are amazing for everyone.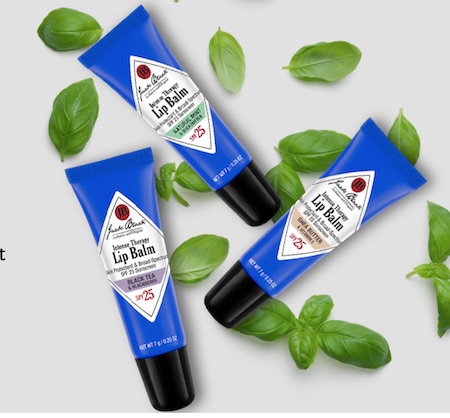 It's a nice treat having something new to wear and the recently-launched Allbirds clothing items, notably the "R&R line," have incredibly soft and comfy sweatshirts, hoodies, joggers, and more for guys and girls.
If you're looking to send a treat to your college student this Valentine's Day, look no further than CampusCube. We've teamed up on a custom G&F box that includes a dozen cookies and bars, hot chocolate sticks, and a festive red mug.
Save $5 with code GF5. Be sure to place your order by 1/28 to ensure on-time arrival. Go ahead, send some love with something they will love!
For over 100 years, FTD has delivered fresh flowers through their extensive network that now numbers over 30,000 floral shops in more than 125 countries. If you want to send flowers or a plant for Valentine's Day, look no further. But did you know that you can also order chocolates, Mrs. Fields Cookies, these yummy Belgium chocolate-dipped Oreo cookies, and many more gifts from FTD?
Our hearts are melting for this Big Heart Snap Tote from Minted. Adorable style meets affordable function in this 100% cotton bag that can be personalized with a FREE foil-pressed leather tag. This one has your teen's name on it. Literally.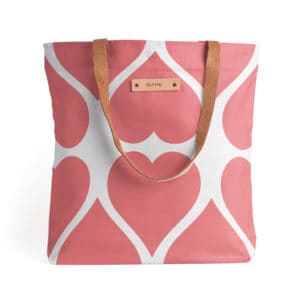 Need we say more? These chocolates from Godiva would be a wonderful gift for your teen, college student, or anyone who you are shopping for. Chocolates are one of THE classic Valentine's gifts and Godiva has a wide variety of chocolate candies.
If you are looking for an experience gift, consider this truffle-making kit. Ask them to share with you when they've finished a batch of these delicious-looking chocolate truffles. Ingredients and recipes are included.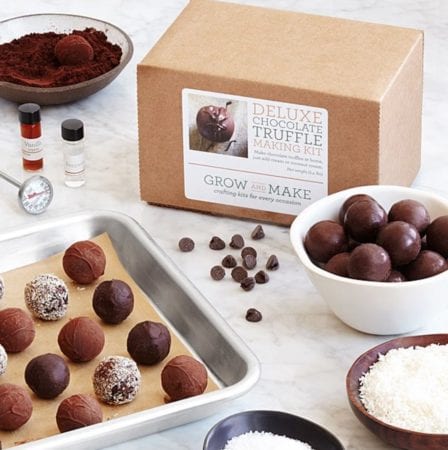 Hoop earrings are very trendy and would look great on any teen girl or young adult. They would make a cute and inexpensive Valentine's gift for your teenage daughter.
This diminutive waffle maker can make more than just waffles; Hashed browns and paninis are also easy to cook. It is compact, lightweight, and easy to use.
Movie lovers would enjoy scratching off each movie as they see them. This is a fun idea for any of your teens who enjoy watching classic movies as well as newer releases.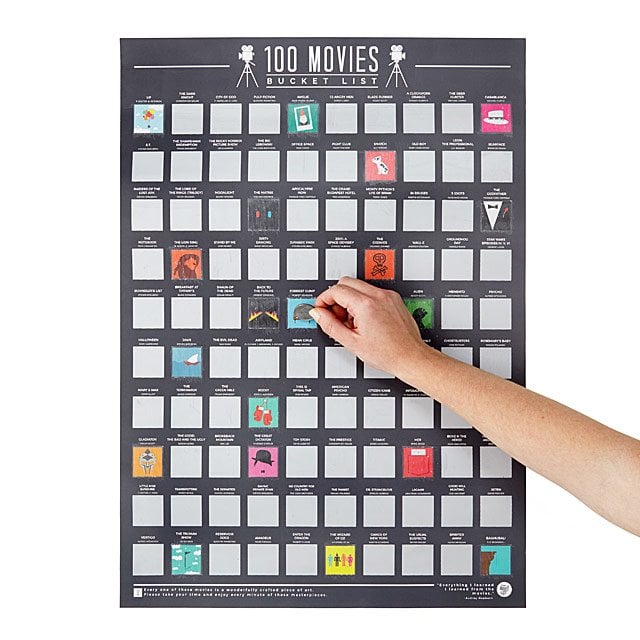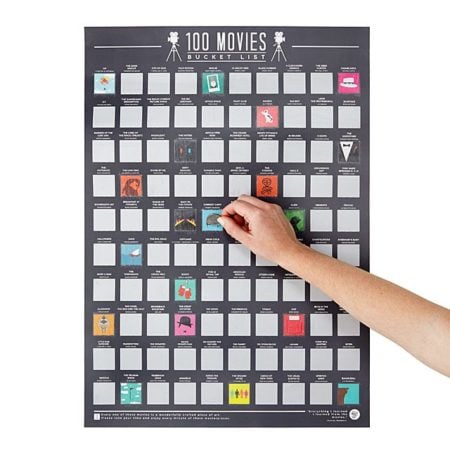 Glossier is a favorite cosmetics line of many teens and college students and this unique blush, "cloud paint," is something any girl or young woman would love to try. Available in six shades.
This is a special gift for anyone who loves essential oils. Your teenage daughter can add a few drops of her favorite oil to the bracelet for aromatherapy on the go.
This throw pillow is an adorable and cute addition to any bed or couch. Available i from Pottery Barn Teen, one of our favorite shops for bedding, linens and gifts.
This heated blanket from Sunbeam is ideal for staying extra warm during the winter months. With three heat settings and an auto-shut-off function, it is also machine washable. This is a perfect Valentine's gift, especially if your college student attends school in a cold climate.
Adorable PJs, also from Pottery Barn, that your daughter will love to wear year-round. These are made from 100% organic cotton sateen and are machine washable.
This candle smells like roses and is perfect for Valentine's Day. (Note: most dorm rooms do not allow candles so this is best for teens living at home or in an apartment.)
These smiley stress balls would make a good gift for any teen or college student.
Here are 1000 adventures for teens and young adults.
This is a great gift for any college student. It is dishwasher/microwave/freezer/oven safe. If you want to add their favorite homemade cookies, this will be one of the best Valentine's Day gifts, ever!
Subscription boxes from Cratejoy are available for guys and girls with themes that match all interests. The selection is amazing! Here are the highest-rated subscription boxes from 2021 which is a great place to shop for one of the most original Valentine's gifts we can think of.
36. Alumni Association
Is your college student looking ahead a few short months toward graduation? One of the longest-lasting perks of being a college graduate is becoming a member of a college or university alumni association. Spring for membership and let them begin to take advantage of privileges that can include discounts, career support, and networking.
37. Baked Goods
Your teen would love to get their favorite cookies or cupcakes with enough to share with roommates or hallmates. NOTHING reminds them of home as much as their favorite treats, with lots of love from home-baked into every bite.
And if you're not in the mood to bake here's something tasty and fun.
Celebrate love today and every day with iconic Chucks.
These are all the rage these days, instant cameras like back in the day. And we love pink.
Now they can brew the drink they can chew at home. With this complete kit, your teens and their friends can whip up a hot or cold batch of boba tea. This is one gift that will literally have them coming back for more.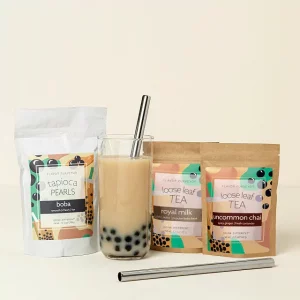 More Great Reading: