32 Best Valentines Gifts for Teens and College Kids (2021)
Valentine's Day is a great excuse to send a college care package or surprise your teen with a small but thoughtful gift. Sending one of these presents is a way to show your older kids that you love them like crazy this February 14…and every day.
For more ideas, Take a look at the Grown and Flown Amazon Shop for our curated list of cute gifts you can find there – all price points and ideas for guys, girls, and anyone on your gift list.  
Note: We are a reader-supported site and receive compensation from purchases made through some of the links in this post.
Valentine's Day gifts for teens and college students
1. Baked Goods
If you are a baker, this is your day to shine. Your teens will forever remember all the love you poured into the brownies or cookies that emerge from the oven. You know their favorites, just make sure to double the batch so they can share with teammates, friends or roommates. Fit them snugly inside a great OXO container and the packing becomes part of the gift as these are fantastic storage containers.  
These look so delicious that we might order some for our teens AND some for us, too.  Swirl them into hot milk for the perfect cold-weather drink!
We think these simple bead bracelets are lovely and when we read about the founder's story and saw how many bracelets he created to honor and contribute to worthy charities, we are even more excited to feature them on this Valentine's Day gift list. Check out the new collegiate collection!
Use code word GROWNANDFLOWN on checkout for a 20% discount as we are Ambassadors. 


Take a look at the wide range of Valentine's selections offered by Cookies by Design. Not only do they bake, ice, and decorate the oversized sugar cookies daily, but they also offer baskets of cookies that include chocolate chip, oatmeal raisin, red velvet and more. Cookies are a great gift for your student to share with roommates and hall mates.
5. Alumni Association
Is your college student looking ahead a few short months toward graduation? One of the longest-lasting perks of being a college graduate is becoming a member of a college or university alumni association. Spring for a membership and let them begin to take advantage of privileges that can include discounts, career support and networking.
March Madness begins on March 14 with Selection Sunday, so send new fan gear for their favorite team from Fanatics, the best place to shop for officially-licensed NCAA merchandise.
These socks have built-in messages of encouragement for guys and girls. Buy them with or without this pretty heart packaging.
Do your teens love to bake? Ask them to share with you when they've finished a batch of these delicious-looking chocolate truffles.
We think this love knot bracelet is a perfect Valentine's Day gift and something your daughter will be able to wear with dressy or casual outfits. Available in gold, rose gold or silver.
Lip balm is especially nice for teens who are in school in cold and dry climates. Jack Black is a favorites brand that is marketed for guys but we think the lip balms are amazing for everyone.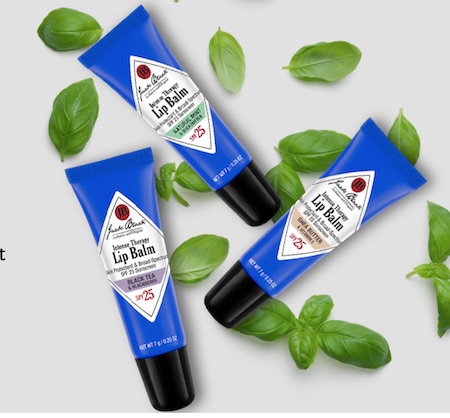 It's a nice treat having something new to wear and the recently-launched apparel line at Allbirds has some of the softest tops and sweaters for guys and girls.
Unzip this leather-alternative pouch to find this message of love printed inside: "And off she went to change the world." It's just the right size for storing cosmetics or tossing valuables into a backpack.
For over 100 years, FTD has delivered fresh flowers through their extensive network that now numbers over 30,000 floral shops in more than 125 countries.  If you want to send flowers or a plant for Valentine's Day, look no further. But did you know that you can also order Godiva Chocolates, Mrs. Fields Cookies, these yummy Belgium chocolate-dipped Oreo cookies and many more gifts from FTD?
Essie is our go-to brand for nail polish and any of these colors would be cute for Valentine's Day.
Need we say more? These chocolates from Godiva would be a wonderful gift for your teen, college student or anyone on your list….
This time of year can be brutal for your daughter's hair and indie beauty brand, The Mane Club, has inexpensive and portable hair masks that will do the trick to quickly moisturize and restore. "Cry Baby" is one of their most popular ones. 
Hoop earrings are very trendy and would look great on any girl.
This diminutive waffle maker can make waffles, hashed browns, and paninis. It is compact, lightweight, and easy to use.
Movie lovers would enjoy scratching off each movie as they see them.  It is very fun and unique.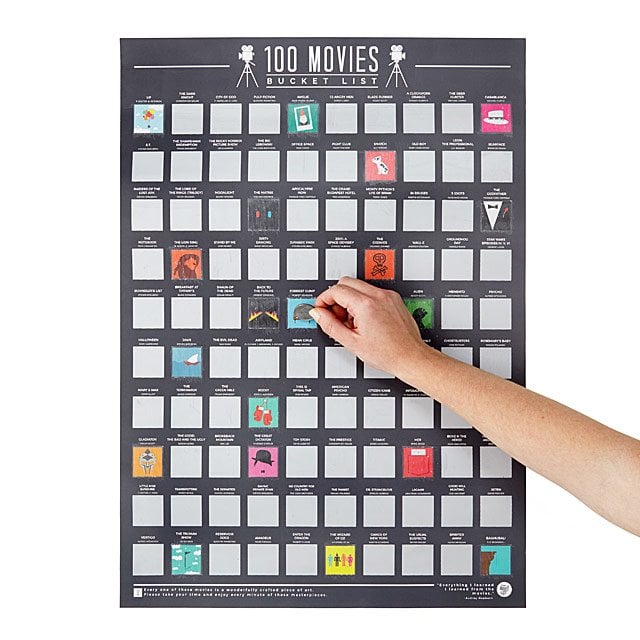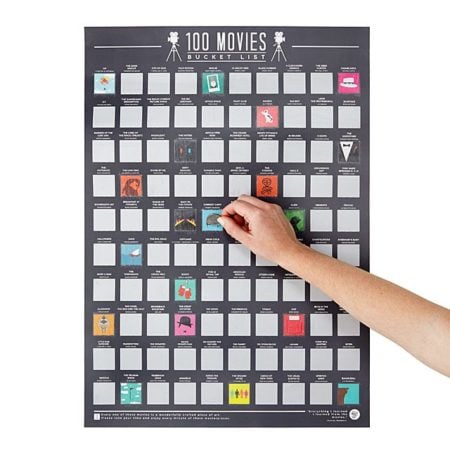 is your son or daughter a plant-lover or do you have a teen who wants an easy living thing to take care of? This plant is for them.  
This is a unique gift for anyone who loves essential oils. She can add a few drops of her favorite oil to the bracelet for aroma therapy on the go. 
Bath bombs are a perfect way to destress and relax.
This throw pillow is adorable and a cute addition to any bed or couch.
This is similar to the 100 Movies Scratch Off poster but is a fun bucket list of activities that can be scratched off when completed, as conditions allow, we hope soon!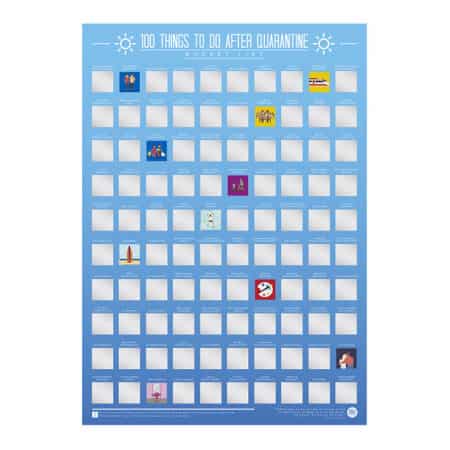 Fuzzy socks are very popular; these are so cute and the perfect simple gift for any girl.
Edible and adorable, this is an awesome gift for any pasta lover.
This candle smells like roses and is perfect for Valentines Day. (Note: most dorm rooms do not allow candles so this is best for teens living at home or in an apartment.) 
These face masks are cute and reusable and something our teens need every day. 
These smiley stress balls would make a good gift for any teen or college student. 
For life after the pandemic, here are 1000 adventures for teens and young adults. 
This is a great gift for any college student. It is Dishwasher/Microwave/Freezer/Oven Safe.
Subscription boxes from Cratejoy are available for guys and girls with themes that match all interests.  The selection is amazing!  Here are the most popular subscription boxes from 2020 which is a great place to shop for anyone on your Valentine's Day list.