Valentine's Day is a great excuse to send a college care package or surprise your kiddo with a small but unique gift. Sending one of these presents is a way to show your older kids that you are thinking of them on this day of love…and every day.
For more of our best Valentine's Day gifts, look at the Grown and Flown Amazon Shop for our curated list of adorable gift ideas and sweet treats at all price points. We have plenty of ideas for teens, college students, and adults.
Note: We are a reader-supported site and receive compensation from purchases made through some of the links in this post.
Great Valentine's Day gifts for teens and college students
Hot chocolate is a favorite drink during the cold winter months. These look so delicious that we might order some for our teenagers AND some for us.

The best-selling bracelet on Baublebar will delight your teen daughter and make a perfect Valentine's Day gift.
We can't think of a more practical gift for Valentine's Day than socks, and Bombas has adorable collections for both men and women. When you buy a pair of socks (or any item…cue, CUTE slippers!) Bombas donates an item to someone experiencing homelessness: kindness, one pair of socks (slippers, t-shirt, etc.) at a time.
This 130-piece set would be an excellent gift for teens who are still active lego players or college students who would love to remember their favorite toys during their younger years. This fun gift is one that a friend group could also enjoy working on together.
This mini backpack from super-popular Lululemon was one of our top sellers this holiday season. It would be a wonderful gift for a teenage girl or college student to take to the gym or as an everyday bag.
We love Ugg slippers, and ours keep our feet toasty warm on even the most frigid winter mornings. Available in several different colors.
If you like the idea of shower steamers but want something more Valentine's Day themed, these are also great and so pretty.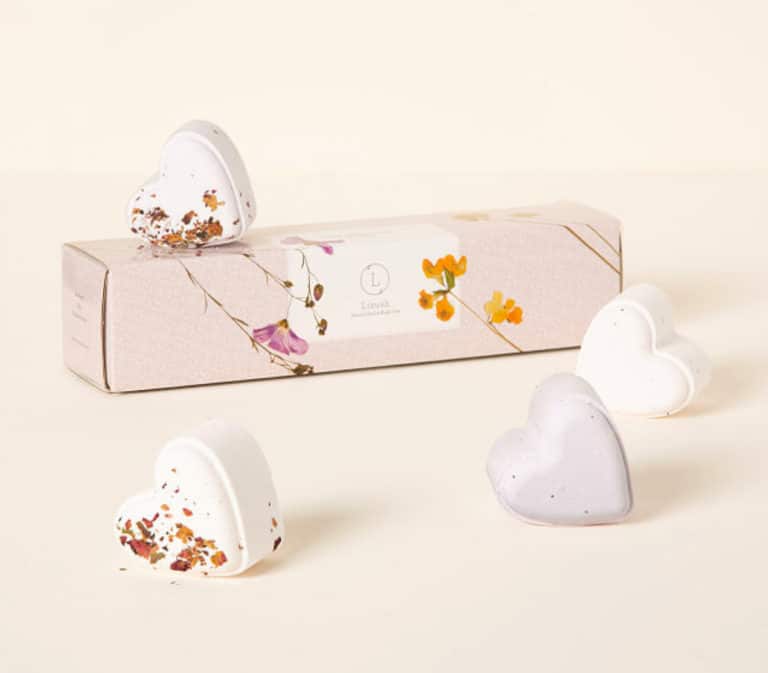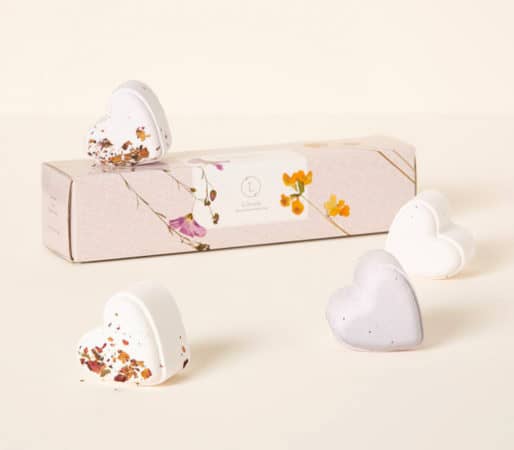 Sending your love on Valentine's Day is so important, and at hugabox, they do it in style…from the high-quality treats and fun items in the box to the special messaging. Their select group of V-day care packages will brighten anyone's day!
And with each care package purchased (hugabox gives 90% of proceeds to Pediatric Sarcoma Cancer Research), you will be part of a growing movement helping to eradicate childhood cancer. Send LOVE and Do Good this Valentine's Day!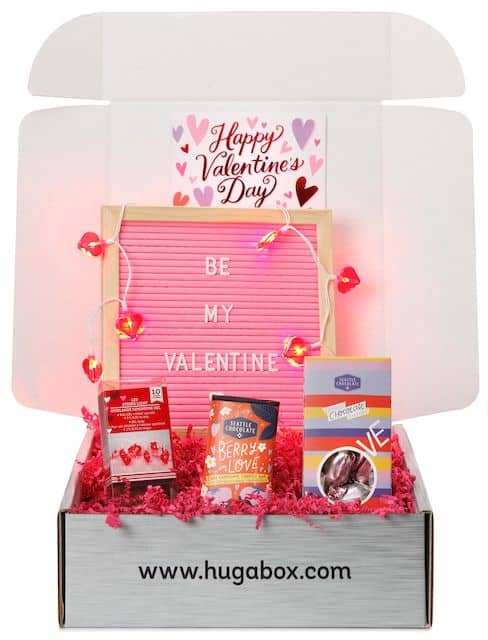 March Madness 2023 begins on March 12 with Selection Sunday, so send new fan gear for their favorite team from Fanatics, the best place to shop for officially-licensed NCAA merchandise. This is one of the best Valentine's Day gifts for the college basketball fans in your family.

Arm candy just got a boost. These bracelets are wearable reminders about how the little things make a big difference, and they are perfect for spreading love on Valentine's Day.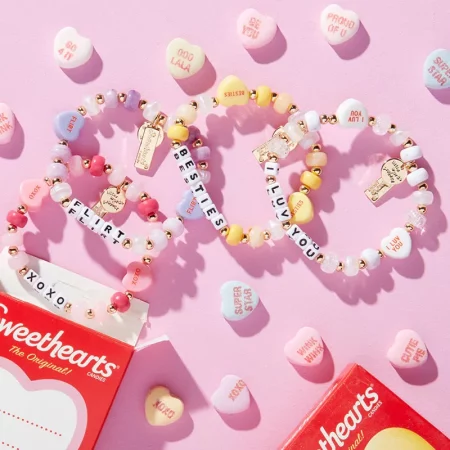 New boots will keep your teens feeling cozy all season long. We like The Sorel Winter Carnival for a stylish option with a great name.
You can conveniently order a pair from Zappos. Who wouldn't love to dream of going to a winter carnival in them?
We think any of these beautiful inspired-by-Cupid pieces would make perfect Valentine's Day gifts. There are gorgeous earrings, necklaces, bracelets, and rings that your daughter would love to wear year-round — available in sterling silver and various gold finishes.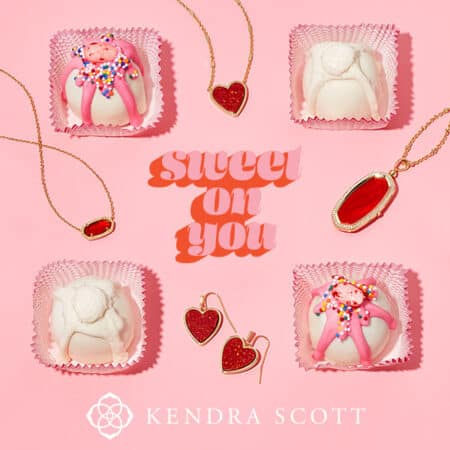 We love all the fantastic leather goods at Leatherology, and many things can be personalized if you plan. Passport covers, luggage tags, toiletry bags, totes, wallets, and more are all in their Valentine's Day Gift Guide.
By the way, if your teen or young adult is looking for a gift for a boyfriend or girlfriend, they might find something great here.
Lip balm is essential for teens in school in cold and dry climates. Jack Black is a favorite brand marketed for guys, but we think the lip balms are exceptional for everyone.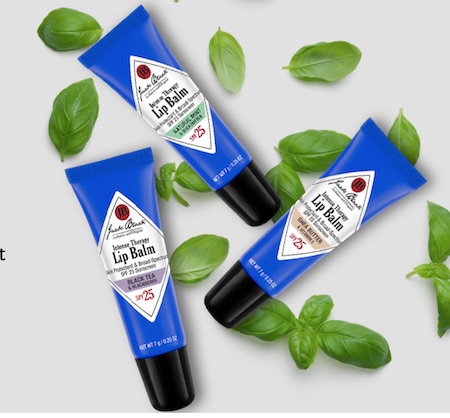 Crocs are super-popular, and these fleece-lined, golden slide crocs have just the right amount of bling that could be perfect for any teen with a bold sense of style.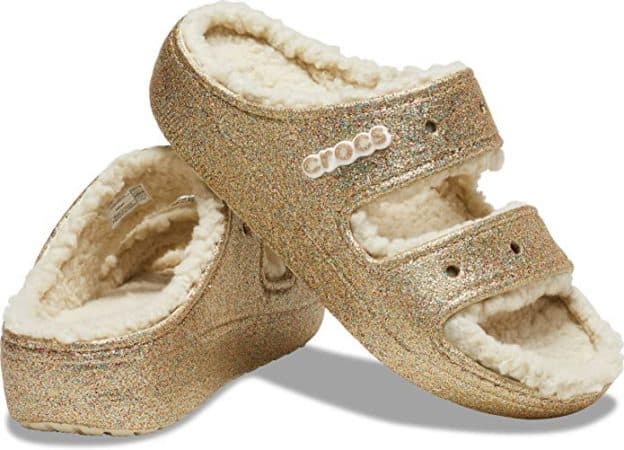 Shop a wide variety of fresh flowers and plants, including gorgeous red and pink bouquets and this pair of pretty adorable Hoya succulent plants.
Adorable style meets affordable function in a 100% cotton bag that can be personalized with a FREE foil-pressed leather tag. This one has your teen's name on it. Literally.
Need we say more? These chocolates from Godiva would be a wonderful gift for your teen, college student, or anyone you are shopping for. Chocolates are one of THE classic Valentine's gifts, and Godiva has a wide variety of chocolate candies.
This reversible sweater was super-popular with Grown and Flown moms shopping for their sons during the holidays. The quilted sweater is super stretchy and is navy on one side and olive on the other. This could be a perfect gift idea for your college student.
If you are looking for an experience gift, consider this truffle-making kit. Ask them to share with you when they've finished a batch of these delicious-looking chocolate truffles. Ingredients and recipes are included. Perfect for any teen with a sweet tooth who loves to bake.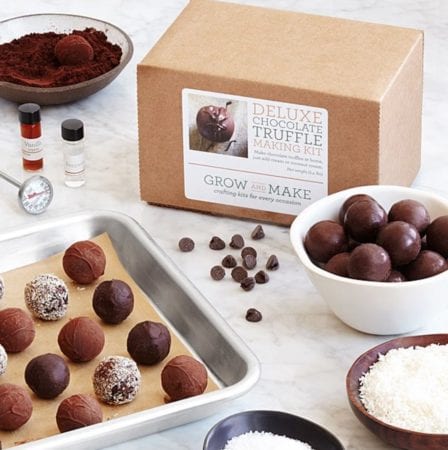 Movie lovers would enjoy scratching off each movie as they see them. This is a fun idea for teens who enjoy watching classic films and newer releases.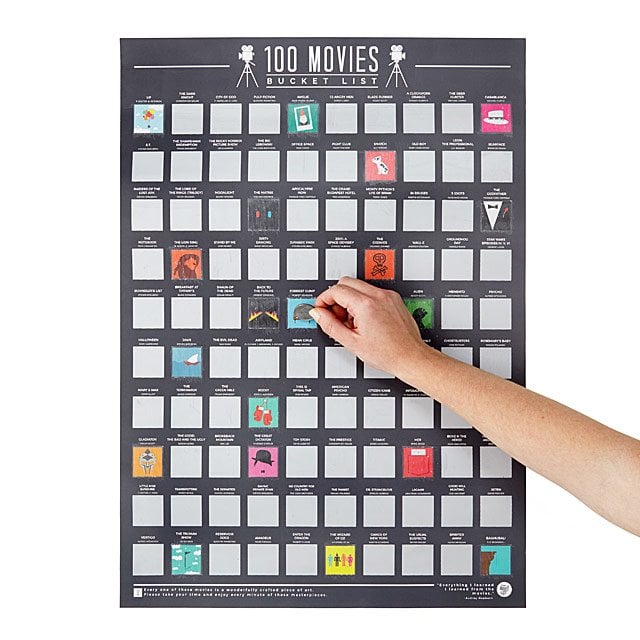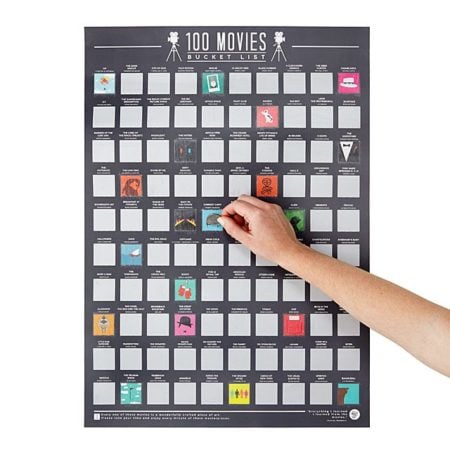 Glossier is a favorite cosmetics line of many teens and college students and this unique blush, "cloud paint," is something any girl or young woman would love to try. Available in six shades.
This throw pillow is an adorable addition to any college dorm or teen's room. Available from Pottery Barn Teen, one of our favorite shops for bedding, linens, and gifts.
Adorable PJs from Target that your daughter will love to wear year-round. These are made from 100% cotton and are machine washable.
Here are 1000 adventures for teens and young adults. This book is a great gift idea for anyone who loves to travel or plans to do so this summer.
Subscription boxes from Cratejoy are available for guys and girls with themes that match all interests. The selection is fantastic! Here are some of the best subscription boxes from 2023, which is a great place to shop for one of the most original Valentine's gifts we can think of.
28. Alumni Association
Is your college student looking ahead a few short months toward graduation? One of the longest-lasting perks of being a college graduate is becoming a member of a college or university alumni association. Spring for membership and let them take advantage of privileges, including discounts, career support, and networking.
We love these cupcakes, and you can choose among yummy flavors like Valentine's Velvet, Cupid's Confetti, Mocha, and more.
And if you're not in the mood to bake, here's something tasty and fun.
Now they can brew the drink they can chew at home. With this complete kit, your teens and their friends can whip up a hot or cold batch of boba tea. This is one gift that will have them coming back for more.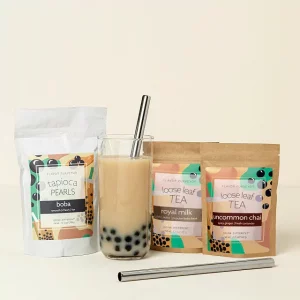 Your teen can put their feet up in these adorable and comfortable slippers.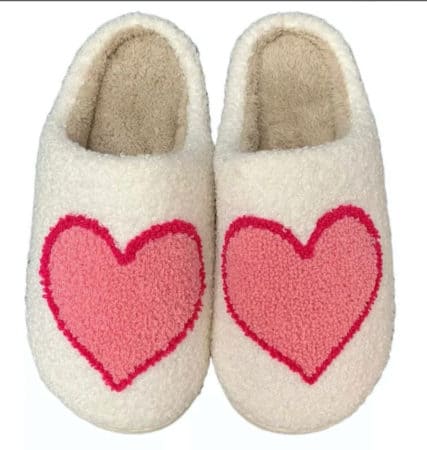 Love this slim perfume from super-star Ariana Grande.
You can make three stunning pieces personal, change the colors or votive: a  Le Mini Round, a Le Mini Square, and your choice of one of our three fragrant Votives. The box is available in seven colors. Lasts for an entire year.
A two-piece lip and nail set featuring a lip gloss and a treatment-enriched nail polish.
Quince's cashmere sweaters, $50.00 crewnecks for women, and $59.50 v-necks and crewnecks for men are sustainably made, affordable, and come in dozens of colors. We love this gift to keep our loved ones cozy all winter long.
For More Great Valentine's Day gift ideas:
Valentine's Day Gift Guide for Teens and College Students: Under $25
Valentine's Gift Ideas for Him: 28 Gifts for Teen Boys and Men