If your kids are now teens and college students, you might not miss the Valentines glitter and glue cascading down to the kitchen floor, but don't you occasionally long for a day filled with whimsy and sweet affection? Sending one of these Valentines gifts is a way to show your older kids that you still love them like crazy this February 14.
10 Best Valentines Gifts that Your Teens and College Kids Will Love to Receive:
1. Baked Goods
If you are a baker, this is your day to shine. Your kids will forever remember all the love you poured into the brownies and cookies or cupcakes that emerge from the oven. You know your kids' favorites, just make sure to double the batch so they can share with teammates, friends or roommates. Fit them snugly inside one of these lovely Cookie Tins
 and the packing becomes part of the gift.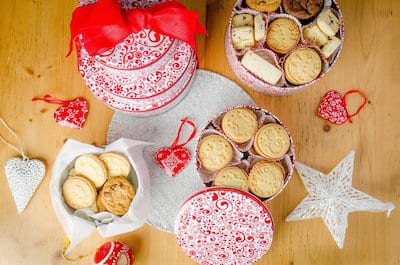 2. Hot Chocolate
This Hot Chocolate on a Stick
 pack looks so delicious that we might order some for our kids AND some for us, too.  Swirl them into hot milk for the perfect cold-weather drink!
3. Chocolates
Valentines just isn't Valentines without chocolate and we think this Chocolate Covered Cookie Collection
looks like a delicious idea. Shari's Berries is famous for their chocolate-covered strawberries but browse all the offerings to pick a perfect chocolate gift for your kid.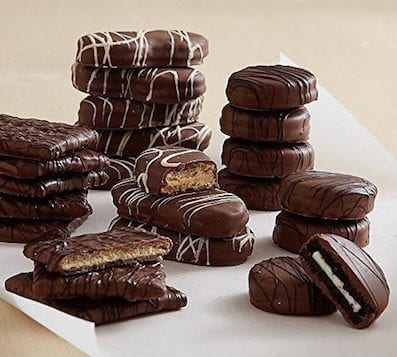 3. Alumni Association
Is your college student looking ahead a few short months toward graduation? One of the longest-lasting perks of being a college graduate is becoming a member of a college or university alumni association. Spring for the first year membership and let him begin to take advantage of privileges that can include discounts and travel, career support and networking.
4. Socks
The sock monster is alive and well in all freshmen dorms so consider replenishing with these clever sock ideas:
March Madness begins on March 14, so send some new socks for your kids' favorite basketball powerhouse team. We are fans of UVA so are partial to the NCAA Virginia Cavaliers Champ Performance Crew Socks.
Notes to Self Socks
 sells socks with built-in messages of encouragement.  We think these "I love you forever" socks are the perfect Valentine's Day gift.
Necklaces and bracelets that you can custom inscribe with THE word that your want your college kid or teen to hold dear.
This looks like the perfect way to add some healthy, no sugar flavor to hum-drum water.
For those nights when your kid is studying late, or has to get moving on a chilly morning, one of these hot chocolate packets (mixed with hot water) might be just the motivation he needs to get out from under the warm covers.
A great diversion for teens and college kids, this over-the door-variety offers hours of mindless fun and will be a perfect warm up for March Madness, right around the corner!
Big kids like toys and this one was a huge hit with our sons. It a combination hovercraft/soccer ball that moves like a hockey puck on ice. Best thing is that is comes with bumpers so walls should not get destroyed unless they games become too rowdy! (Like that never happens, right?)
Related:
College Care Packages from Home: 50 Great Ideas 
Unique Holiday Gift Ideas for College Kids and Teens 
Note: We receive a small portion from sales made through some of these links.