Want to use February 14 as an excuse to send your college kid a care package? Here's our Valentine's Day Gift Guide with some of our favorite ideas to help you give your teen a little pick-me-up during the long stretch of time between the holidays and spring break.
Note: We receive a small amount of compensation from purchases made though some of the links on this page which helps us to pay our writers – thanks!
Valentine's Day Gift Guide
This looks so delicious that we might order some for our kids AND some for us, too.  Swirl them into hot milk for the perfect cold-weather drink!

These chocolate-covered bisquits were a big hit at our house over the holidays and they are truly delicious. If you are looking for a traditional chocolate gift to send your college kid, Godiva is a go-to stop for delicious boxes of chocolates, truffles, hot cocoa, and these amazing chocolate-topped biscuits, too.

Your teen can turn their shower into a spa with one of these aromatherapy tablets.  Infused with essentials oils, they are available in lavender, eucalyptus, or orange mint.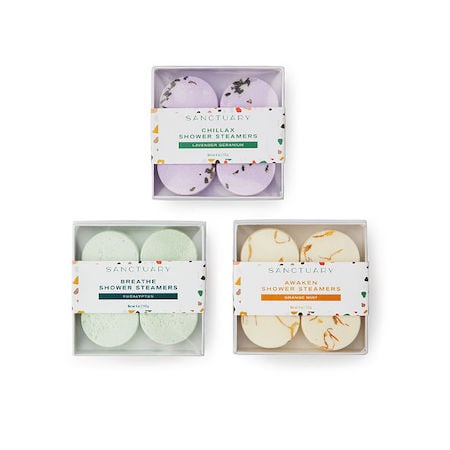 Modeled after clay used by art therapists, this dough is infused with essential oils for stress relief. It's fun, stress relieving and provides aromatherapy-all things our teens need.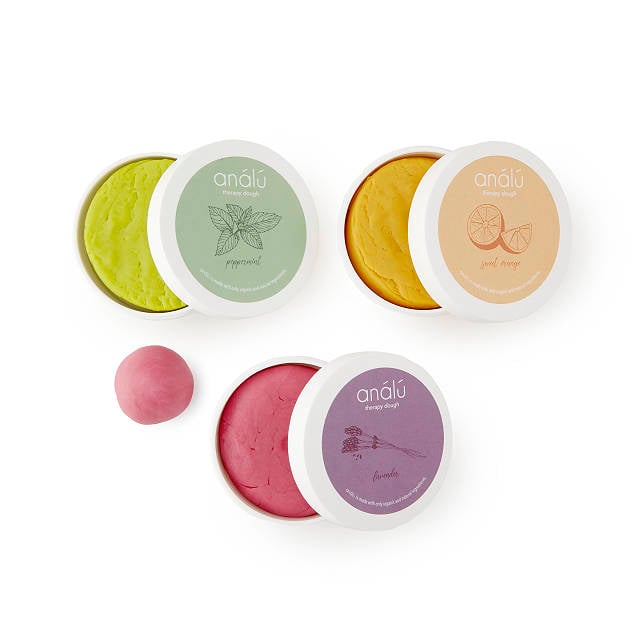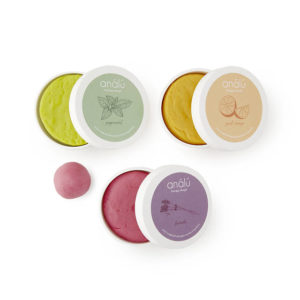 Take a look at the wide range of Valentine's selections offered by Cookies by Design. Not only do they bake, ice, and decorate the oversized sugar cookies daily, but they also offer baskets of cookies that include chocolate chip, oatmeal raisin, red velvet and more. Cookies are a great gift for your student to share with roommates and hall mates.
Popping popcorn in a microwave without all the gross chemicals that come in the ready-to-pop bags will make your teen so happy. They do not need oil or butter to pop the corn so the clean up is a breeze, too.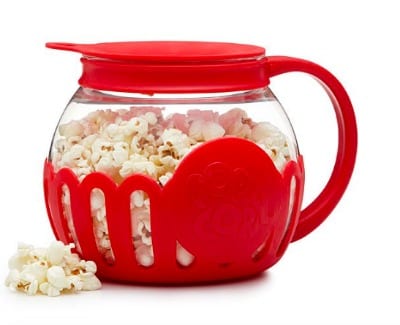 Kind bars are our family favorites and we love this idea of a cube of 20 bars that can be shared with roommates and hall mates.  Free shipping on orders of $40 or more.  Join the snack club for more savings.

Nothing pleases college kids more than being able to take a break from the dining hall to eat at a neighborhood restaurant, instead. Sending a gift card from Grubhub will bring the restaurant to them, in their dorm, where they can order dinner in and share with a roommate or hall mate.

Crazy Aaron's Liquid Glass
This reminds us of the silly putty of our childhood…. the improbable stretchy "liquid glass" will serve them well now as both a toy and stress reducer.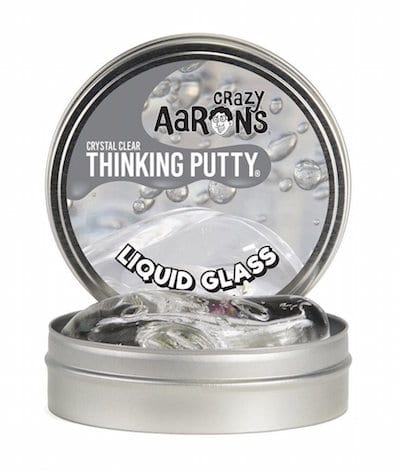 If you want to surprise your daughter with a pair of earrings or a pretty bracelet, there are so many beautiful pieces at Kendra Scott.
Your teen will love getting a new t-shirt or hoodie with their college logo on it, especially if they had a memorable bowl game performance or have great anticipation for their team playing in March Madness. Dicks's sporting goods has a fantastic collection at all price points.
If your teen is a big sports fan, sending them a box full of sports gear of their favorite college or pro team will be a very welcome treat. This was a very popular gift during the holidays and it is easy to see why.

Wallet Ninja 18 in 1 Multi-purpose Credit Card Size Pocket Tool

You never really know when you are going to need a tool that does absolutely everything – 18 functions, including propping up a phone, and it fits inside a wallet.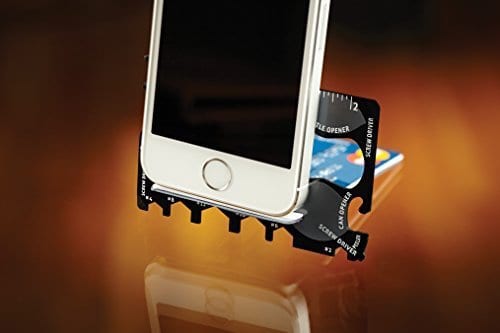 Mini Table Top Foosball
Our big kids love toys and this table-top soccer game is exactly that, a fun toy.
Have we told you how much we ADORE Allbirds?  They are perfect shoes for walking around campus for guys or girls. There is a ruby red pair for fashion-bold teens but they come in lots of other colors, too, including these white ones that I got my daughter for her birthday.

Bath Bombs Set
Why not treat your daughter to a little spa experience on Valentine's Day with these bath bombs that come in amazing scents?
Notes to Self sells socks with built-in messages of encouragement. We think these socks in this pretty heart-shaped box are the perfect Valentine's Day gift.
We just love Tervis Tumblers and their very extensive collegiate collection. Unbreakable and perfect for dorm room uses of any kind.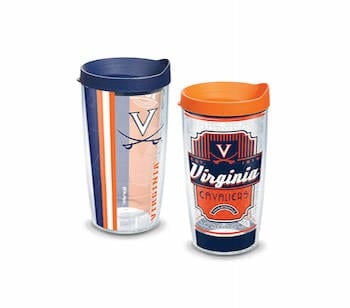 Bistro Mug
Some days are just, well, meh…
"Just because you don't feel like an adult doesn't mean you can't act like one" and here's how.
HANGRY KIT – Sweet and Salty Snack Care Package
If Valentine's Day is a little too saccharine for your kid's taste, consider sending a box of snacks for your kid, their roommate and the entire hall.

College kids can always use a little extra $$$.  Think about packing a few bills into an empty candy box. Bad news, no chocolates. Good news, $$$.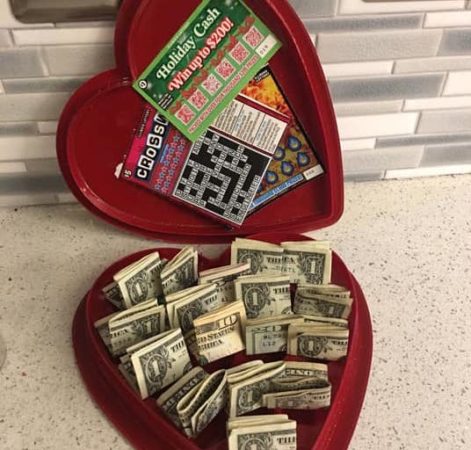 15 Favorite Valentine's Day Gifts 
New! Here are all our Grown and Flown picks for care packages and other gifts in one place.