Want to use February 14 as an excuse to send your college kid a care package with a few Valentine's themed treats? Here are 25 gift ideas for your college kid, teen or young adult.
Note: We receive a small amount of compensation from purchases made though some of the links on this page which helps us to pay our writers – thanks!
Valentine's Day Gift Guide
Our favorite candy company, Sugarfina, makes a wide selection of inventive flavors for adults. Take a look at what they offer for Valentine's Day for a trendy candy gift in gorgeous packaging.
Godiva 20 Piece Valentine's Day Chocolates
A classic Valentine's Day gift, these chocolates will be a hit with your college student and their roomies since, with 20 pieces, there are plenty to share.
Wallet Ninja 18 in 1 Multi-purpose Credit Card Size Pocket Tool
You never really know when you are going to need a toll that does absolutely everything – 18 functions including propping up a phone and it fits inside a wallet.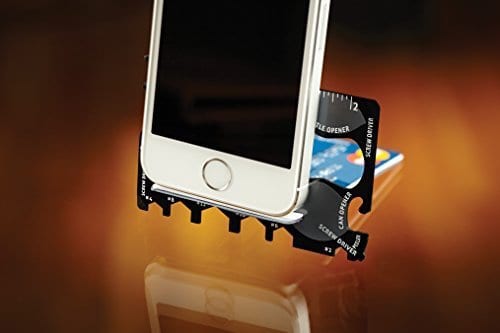 Crazy Aaron's Liquid Glass
This might remind your grown up kid of the silly putty of their childhood but this improbable stretchy  "liquid glass" and it will serve them well now as both a toy and stress reducer.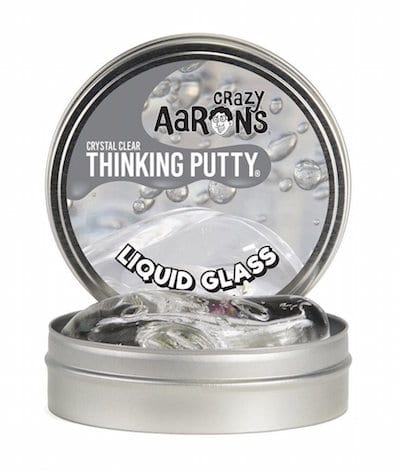 LuMee, Illuminated Cell Phone Case
This iPhone case has the perfect amount of light for selfies.
Mini Table Top Foosball
Our big kids love toys and this table-top soccer game is exactly that, a fun toy.
Hot Chocolate on a Stick
This looks so delicious that we might order some for our kids AND some for us, too.  Swirl them into hot milk for the perfect cold-weather drink!
Cell Phone Clip Holder 
Watch Netflix on a phone, hands free, when you clip it into this holder and clamp it onto a desk, a treadmill, or the kitchen counter.
Bath Bombs Set With Lavender, Cucumber Melon, Moonlight Rose, Grapefruit Tangerine, and Black Raspberry Vanilla
Why not treat your daughter to a little spa experience on Valentine's Day with these bath bombs that come in amazing scents?
NCAA Crew Socks
March Madness begins on March 11 with Selection Sunday, so send a pair of socks with your kids' favorite team's colors.
Notes to Self sells socks with built-in messages of encouragement.  We think these socks in this pretty heart-shaped box are the perfect Valentine's Day gift.
Monica Vinader Jewlery
We are big fans of this jewelry line and think they have some gorgeous pieces that would make a great Valentine's Day gift for your daughter.  These earrings caught our eye but they have many earrings, bracelets, and necklaces to choose from.
BELLA Electric Ceramic Tea Kettle 
Heat up water super fast for a cup or tea or a hot chocolate in this pretty electric kettle.
Bistro Mug
Some days are just, well, meh…
Adulting: How to Become a Grown-up in 468 Easy(ish) Steps
" Just because you don't feel like an adult doesn't mean you can't act like one" and here's how.
14K Gold White Freshwater Cultured Pearl Stud Earrings
A classic piece of jewelry, these freshwater pearl earrings will never go out of style.
The Freshman Survival Guide: Soulful Advice for Studying, Socializing, and Everything In Between
It's not too early for soon-to-be freshmen to get a little help for next fall.
Spikeball
Your kids may already be playing this at school but, if not, treat them to a set so they can join this super-poplar, athletic, and group game trend.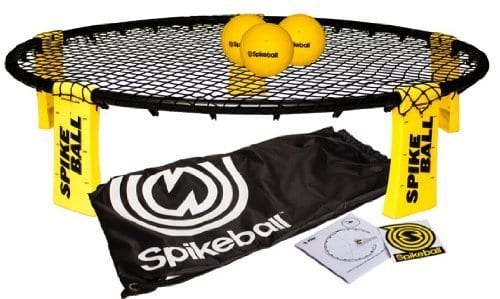 Vacuum Insulated Double Wall Stainless Steel Hydro Trazel Mug
Sipping coffee from a new thermal mug like this one will get your college student's day off on a energized (and caffeinated) foot. We love this red one for a Valentine's Day gift but they come is lots of colors and have university logos for many big schools, too.
Patagonia 1/4 Zip Casual Jacket 
This jacket is both warm and lightweight, making it a practical and stylish way to add an extra layer of warmth.
Native Union NIGHT Cable
This 10-foot charging cord is weighted to keep the tip from falling off a bedside table at night.
Herschel Supply Co. Travel Kit
With a waterproof liner, this great-looking travel bag comes in lots of colors and designs.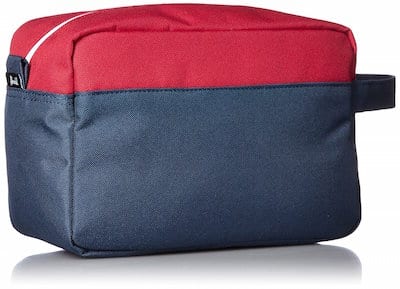 Motorola Wireless Speaker
With a high quality sound in a slim speaker, your kid and four of their friends can all sync up to this wireless speaker at once.
Tiny Beautiful Things: Advice on Love and Life from Dear Sugar
Written by Cheryl Strayed, author of Wild, this volume is filled with advice AND beautiful writing.
HANGRY KIT – Sweet and Salty Snack Care Package
If Valentine's Day is a little too saccharine for your kid's taste, consider sending a box of snacks for your kid, their roommate and the entire hall.
College kids can always use a little extra $$$.  Think about packing a few bills into an empty candy box. Bad news, no chocolates. Good news, $$$.
Polaroid POP 3×4″ Instant Print Digital Camera
Instant Pot DUO60 6 Qt 7-in-1 Multi-Use Programmable Pressure Cooker
Leatherman – Wave Multitool, Stainless Steel with Leather Sheath
Anker USB Type-C Premium 5-Port 60W USB Wall Charger PowerPort+ 5 USB-C with Power Delivery for Apple MacBook, iPhone X / 8 / 8 Plus, Nexus 5X / 6P and PowerIQ for iPhone, iPad, Samsung & More
New! Here are all our Grown and Flown picks for birthdays and grad gifts in one place. 
SaveSave
SaveSave
SaveSave
SaveSaveSaveSave
SaveSaveSaveSave
SaveSave
SaveSave
SaveSave
SaveSave
SaveSave
SaveSave