Want to use February 14 as an excuse to send your college kid a care package with a few Valentine's themed treats?  If you are a baker, they will be thrilled to receive cookies, especially the ones they miss the most from home. If you're thinking about chocolates or a non-edible gift to send their way, take a look at these Valentine's Day gifts we found for you.
Valentine's Day Gift Guide for Teens, College Kids, and Young Adults
Hot Chocolate on a Stick
 – when your kid swirls one of these sticks in hot milk they will love the hot chocolate that magically appears. Each package has three flavors. Yum!
For a classic box of chocolates, here's the Godiva Chocolatier 20 Piece Valentine's Day Heart Shaped Assorted Chocolates Box
.
March Madness begins on March 14, so send some new socks like these, NCAA Virginia Cavaliers Champ Performance Crew Socks, so your kid to get ready to support their favorite team.
Notes to Self sells socks with built-in messages of encouragement.  We think these "strong" socks are a wonderful Valentine's Day gift.
An iPhone case with the lighting capabilities of a makeup mirror, the LuMee, Illuminated Cell Phone Case
always has the perfect amount of light for selfies.
Mini Table Top Foosball – Comes with Everything You Need 1
 – our big kids love toys and this table-top soccer game is exactly that, a fun toy.
Cell Phone Clip Holder 
 – watch Netflix on a phone, hands free, when you clip it into this holder and clamp it onto a desk, a treadmill, or the kitchen counter.
Bath Bombs Set With Lavender, Cucumber Melon, Moonlight Rose, Grapefruit Tangerine, Black Raspberry Vanilla and Cool Water Scents
 – why not treat your daughter to a little spa experience on Valentine's Day with these bath bombs that come in amazing scents?
BELLA Electric Ceramic Tea Kettle 
 – heat up water super fast for a cup or tea or a hot chocolate in this pretty electric kettle.
Bistro Mug
 – some days, even February 14, are just, well, meh…
Adulting: How to Become a Grown-up in 468 Easy(ish) Steps
 -" just because you don't feel like an adult doesn't mean you can't act like one" and here's how.
Red Backpack from Zara – this may be the cutest backpack we have ever seen, now on sale at Zara for under $20.
14K Gold White Freshwater Cultured Pearl Stud Earrings
 – a classic piece of jewelry, these freshwater pearl earrings will never go out of style.
J. Crew is our favorite go-to store when we are looking for presents and we thought that any of these three ideas would make a wonderful Valentine's Day gift:
Heart Boxers 
Pretty in Pink Pouch 
The Freshman Survival Guide: Soulful Advice for Studying, Socializing, and Everything In Between
 – it's not too early for soon-to-be freshmen to get a little help for next fall.
Spikeball
 – your kids may already be playing this at school but, if not, treat them to a set so they can join this super-poplar, athletic, and group game trend.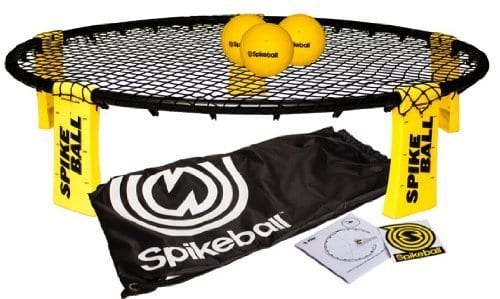 Thermal Travel Mug  – sipping coffee from a mug like this cute one would help start anyone's day off on a bright note.
Sugarfina is an amazing candy company for adults with loads of inventive flavors. We thought these two sections look delicious and would be very original ways to say Happy Valentine's Day to your grown up kids:
Sugarfina Cinnamon Latte Espresso Beans
Sugarfina Kona Espresso Beans
Patagonia 1/4 Zip Casual Jacket 
 – we love this company and everything that Patagonia sells for women and for men.  This jacket is both warm and lightweight, making it a practical and stylish way to add an extra layer of warmth when it's cold outside.
Native Union NIGHT Cable
 this 10-foot charging cord is weighted to keep the tip from falling off a bedside table at night.
Herschel Supply Co. Travel Kit
 – with a waterproof liner, this great-looking travel bag comes in lots of great colors and designs. Check them out – there are adorable Valentine's Day gifts here for everyone!
Rose Embroidered Gloves – soft and practical with a touch of rose-whimsy.
Motorola Wireless Speaker
 -with a high quality sound in a slim speaker, your kid and four of their friends can all sync up to this wireless speaker at once.
30 Things Every Woman Should Have and Should Know by the Time She's 30
 – complied by the experts at Glamour magazine, this is a guide for any of our twenty-something daughters.
Ban.do Rose Gold Sunglasses – rose gold is the IT metallic color this year and we thought these sunglasses were adorable.
Nike women's training shoe – is your daughter a devoted barre, yoga, or Pilates class-taker?  These training wraps would make a welcome upgrade to her gym bag.
APL Running Shoe – your son will be thrilled with pair of these super popular sneakers, perfect for working out or hanging out.
Backpack with padded interior for laptop – students and young adults in first jobs need to carry their laptops and this bag is designed with a padded interior to keep expensive tech from getting damaged.
Photo Clip String Set  – what a cute way to brighten up a dull dorm room wall!
Lululemon Cropped Workout Pant – athleisure wear is what many of our daughters live in (who are we kidding, we do, too) and these cropped pants are a nice change from black.
Sol and Selene Gym Bag – this brand has great looking bags and thought this gym bag was great looking.
Tiny Beautiful Things: Advice on Love and Life from Dear Sugar
 – written by Cheryl Strayed, author of Wild, this volume is filled with advice AND beautiful writing.
College kids can always use a little extra $$$.  Think about packing a few bills into an empty candy box.
Finally, consider taking an idea from former President Obama and load a Kindle with your favorite books – ones you loved in college, ones that made you laugh and think – and pass onto your child like he has done for his soon-to-be high school grad.
Related:
10 Best Valentines Gifts for Your Teens and College Kids
Best Graduation Gifts Part 1 2017
Note: We receive small amounts of compensation through purchases made through some of these links.