I am talking about underage drinking, and the role parents play in facilitating it. My teenage son, an excellent student and exceptional athlete is now in rehab for alcoholism.
He is an alcoholic. Let those words sink in. My teenage son is an alcoholic. Now, try saying those words about your child and see how it makes you feel.
How did this happen?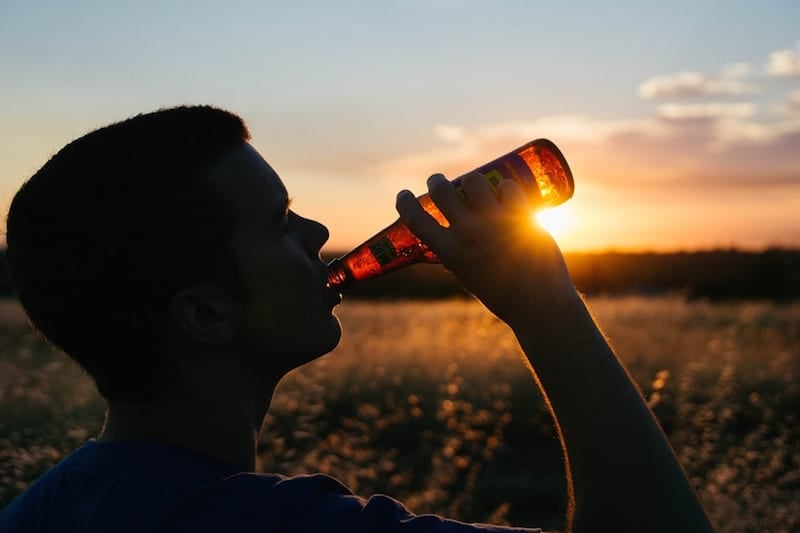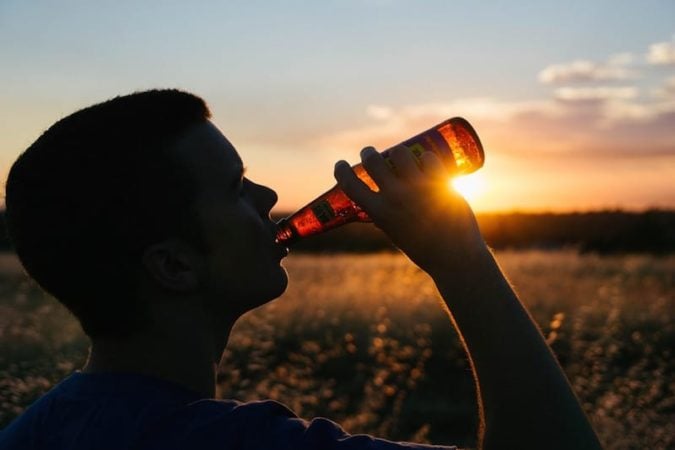 How did my son become an alcoholic?
You had a hand in it when you looked away from that party or gathering of friends who were drinking at your house, boat, or cottage. Or maybe you didn't look away. Perhaps you encouraged drinking at your house because you think teens are going to drink anyway, so it might as well be at your place where you can keep an eye on them.
Or maybe you were the cool parent, providing alcohol for prom or graduation. You had a hand when you didn't lock up the alcohol in your house. And when your oldest child bought alcohol for underage drinkers, you ignored it. You were complicit when you helped them get a fake ID or when you shrugged (kids will be kids-right) when you found out they had a fake.
We didn't allow underage drinking in our house, but my son knew who allowed it or who ignored it, and he went there.
Our privilege did not protect our son from drinking
By any measure, we are privileged here in my hometown. My son drank with the sons and daughters of lawyers, doctors, business owners, teachers, people who should know better. But no amount of privilege can overcome the science of alcoholism and addiction.
My son's brain wasn't yet wired to understand the lifelong consequences or to make good decisions when he was first offered a drink as a young teen. No adolescent's brain is ready for adult decision-making. And as time went by and you continued to make alcohol available or look away, the alcohol rewired his brain so that eventually, he was in the grips of a disease that made it nearly impossible for him to stop drinking.
My son's alcoholism fills us with overwhelming sadness
My teenage son is an alcoholic. Say those words again, and you might get just a tiny inkling of the overwhelming sadness and grief I feel every day. I am grieving the loss of a future that was taken away from my son, and yes, you are partly responsible for that.
Accepted to his dream "highly selective" college, my son may not be able to continue his studies there because they do not have a Collegiate Recovery Program. But, that decision is many months down the road. We are now living one day at a time, not even clear when or if he will be able to return to college.
My son's future is no longer that of a carefree young adult. Instead, he will have to manage the chronic disease for the rest of his life. A disease that many are unable to successfully manage. A disease that is stigmatized. A disease that may rob him of so many things we take for granted — education, jobs, relationships — and a disease that may eventually rob him of his life.
Parents, please act responsibly and don't allow underage drinking
So parents, as the school year gets underway and you're sitting around the fire pit in your backyard or any spots where it might feel natural to have a drink, please act responsibly. Do not allow underage drinking, and don't look away when it's happening on your watch. (Also, be aware that in many states, there are laws against parents hosting parties with alcohol or providing alcohol to minors.)
It takes all of us to prevent our kids from becoming dependent on alcohol. It takes the whole community; parents offering evidence-based prevention information, friends and neighbors keeping kids safe from adolescent alcohol and drug exposure, and teachers and counselors who can identify drug abuse.
The author of this post wishes to remain anonymous.
Resources:
To Prevent and Reduce Underage Drinking
The Addiction Inoculation: Raising Healthy Kids in a Culture of Dependence by Jessica Lahey
More on this topic: