The call came at an inconvenient time. Son #3 was in the midst of soccer tryouts. Son #2 was onstage in a show. But Son #1 needed help. And he'd asked for it. At last.
I'm not sure if I'd been waiting for the phone to ring but when it did — when he told his dad and me that he'd been drinking too much and wasn't sure how to stop — I was online buying a plane ticket to visit him at college before my husband had even hung up.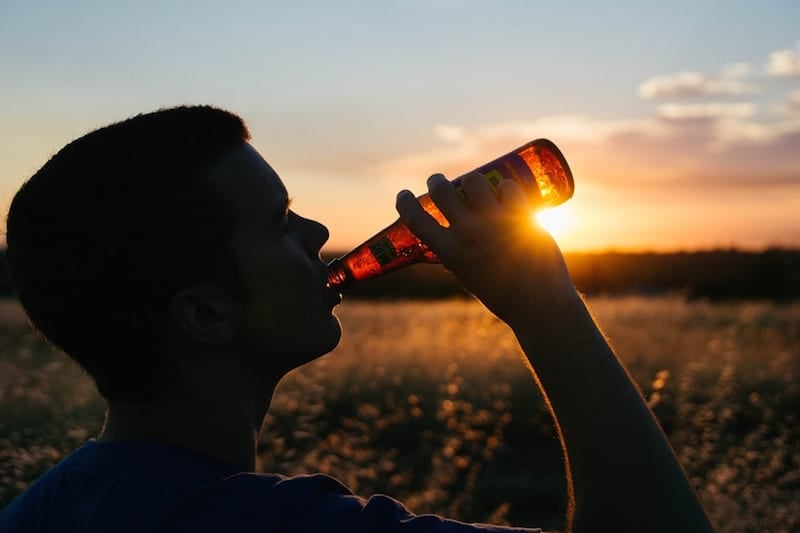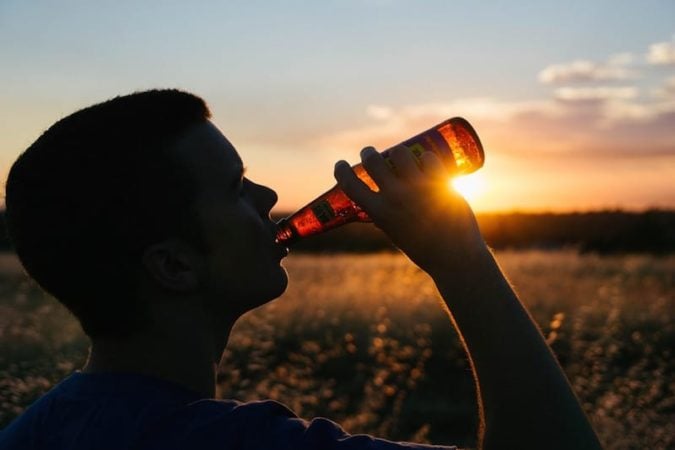 The assault of relief and guilt you feel when your child finally admits to a problem you have been watching grow for the past two years is unbelievable. You think back to when you called Al-A-Teen and cried to some stranger on the phone. The time you took him to the pediatrician for "a serious talk."
The time his high school ex-girlfriend texted to tell you she was worried about him, and she had to let you know. Through all of those moments, you were terrified for him yet helpless in the face of his unwillingness to see the problem.
I asked my son again and again if he was drinking
I asked myself the same questions again and again during that time. What do you do when a kid is spiraling down into alcoholism while his grades are still fine, and he gets into a highly competitive university and refuses to let you help? Can you lock up an eighteen-year-old man-child in your house? Can you really take away his car privileges, his cell phone, and his life? Can you punish substance abuse out of a kid? Can you forbid them to go to college? Will it help?
To be brutally honest, sometimes I tried to persuade myself that he was like many other wild high-schoolers who would settle down eventually. Or I wondered whether he was just an irresponsible party boy whose behavior I, a rule-follower, simply did not like.
Regardless, now the call had come, and between buying the ticket and getting on the plane, I researched alcoholism treatments, begged (literally — you don't want to know the details) my dream counselor to squeeze us onto his calendar; and wrote a massive schedule for my husband so the little brothers' lives would proceed as usual.
My son was beginning to feel embarrassed about his drinking
My son did not meet me at the airport. He did not even accept my offer of a late supper. Instead, I checked into a hotel and waited until the next morning to see him. I later learned that he was feeling embarrassed about what he was beginning to see as a teen-hood of booze-laden mistakes and ill-spent earnings.
Over brunch, we talked about the rain. Then, we went to the movies. We returned to his room, where I saw a shelf displaying emptied liquor bottles and an open bottle on his desk. In strident tones, he pointed out that he wasn't "hiding" anything from me and that the empty bottles were a "collection." I resisted the urge to grab a garbage bag and chuck almost everything I saw in that room.
It took hours of tiptoeing around each other before I could present him with the idea of seeing a counselor despite having already made the appointment. More hours passed before I persuaded him to stay with me at the hotel to work on two final papers. Mostly, I was concerned that he would miss the 9 a.m. therapist meeting if I didn't wake him up and shepherd him there.
The next morning, we got our miracle. He looked like an ordinary bearded academic. What he was was a genius at talking to my son in a language that was forthright and incendiary. We met briefly as three; then, I twitched away an hour in the waiting room while my son continued to talk to the doctor.
I do not know exactly what they discussed. Still, before we left the counseling center, he had been invited back for a group meeting the next day, had a private appointment for the following week, and made the beginnings of plans for other supports.
As we returned to the hotel, I tried not to say or ask anything that might annoy him. Peppered into the small talk, though, were phrases like, "This guy was good" and "I think he can help me with some other stuff besides drinking." I wanted to cry with joy. With relief and hope. I kind of just wanted to cry. Instead, I took him to the hotel restaurant and bought him a burger.
I needed to let my son be in the driver's seat
We talked about politics and football. Every time I tried to ask the slightest thing about the alcohol situation, he shut me down. Cold and hard. Despite asking me to come — needing me to come — to help with this terrible problem, it is becoming increasingly clear that he is, in many ways, still an ordinary teenager. As with his academic and social life, he has to be in the driver's seat on this ride. My role is to help him over this hurdle and then back off — unless he asks for help again.
It has been a struggle to keep my mouth shut ever since. But, in truth, the more I leave him alone, the more I find myself being told bits about his journey. About his new AA sponsor, who is cool. About meeting other young adults — "even girls, Mom!" — struggling with substance abuse. In the midst of a phone conversation the other night in which I was regaling him with a story about our old dog's misguided efforts to chase a rabbit, he said to me suddenly, "You know, Mom, I'm really not alone."
And I said. "No, honey. You're not."
I know this isn't the end of the story. Every day, I wait and hope for his call. Every day, I pray that he can resist his demons. Every day, I grieve over the fact that this is a lifetime problem, that he will never, ever be free from alcoholism. We will never drink a Guinness together in Ireland or raise glasses of champagne at his wedding because these things could destroy the life he is trying to put back together right now.
He tells me he's tired and that he doesn't feel great. But that his head is clear. And I say, "I'm proud of you," and then go back to stories about the weather and the dog.
Right now, that's what a great day feels like.
More Great Reading: 
Drug Addiction: What Parents Need to Know
Mental Health in College: What Parents Need to Know 
Teen Brain: What Parents Need to Know