This time last year, we were driving our firstborn to college, anticipating four years of school and a May graduation with a business degree in his future. We bought a fluffy grey rug, a twin XL bottom sheet (the boy refuses to use a top sheet, so why buy one), hauled his futon and mini-fridge into his ridiculously nice dorm, then stocked him up on cleaning supplies, ramen noodles, popcorn, and granola bars.
We don't believe he ever touched the cleaning supplies, but he did touch his books and beer and made an incredible group of friends. He even brought them home to our small Montana town's annual Winter Carnival, and they scattered on various floors and beds in our house for the night.
We let them sink into our comfy home and fed them bacon, eggs, and pancakes for breakfast. He called occasionally when he needed help with a grammar test or when his eye was nearly swollen from an infection (go to Student Health Services, Son). He sent pictures of epic ski days and videos of incredible spring break adventures.
He seemed to be having the very best time in college.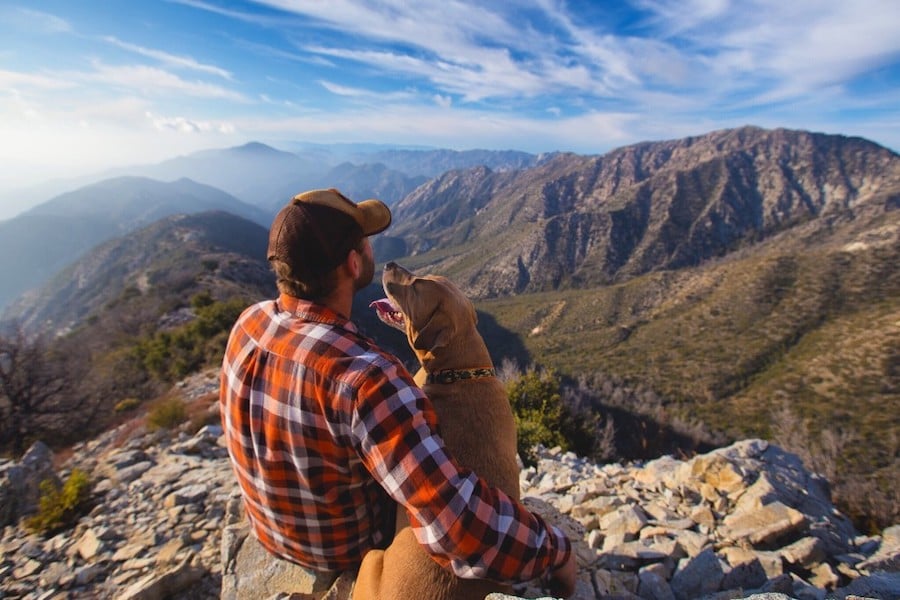 My son announced he was not returning to college
In May, we drove down to help him haul his things back home. He sat with us in a local trendy pub downtown and had something to say, "I don't think I'm coming back next year." A numbing sensation spread from my gut to my fingertips.
I LOVED college; one of my favorite places to tour is college campuses. I went to UCLA, and my husband went to UC Davis. I taught high school English when he was born. I never anticipated this. My kids would be college-educated.
"I don't want to sit in an office. It's not who I am. I'm considering getting my welding certification and doing wildland fire fighting next summer. I can make really good money."
I looked at my husband, the calmest person on the planet (he would not be commiserating in my shock). So, I took a deep breath, listened, and asked questions. Some questions irritated him…but they were meant to. I wanted him to think through all the different scenarios and imagine a job that wasn't in an office but still needed a college degree. I asked him if he'd just give it three more years and assured him THEN he could do whatever he wanted.
But when I said, "three more years," I could see that it sounded like a prison sentence in his eyes. "I think it's a waste of money for a piece of paper. I can work now. The Guys I work with at the restaurant have engineering degrees and can't even get a job. Even my professors agree with me."
My mind was in overdrive, but I tried speaking sparingly because I was an adult and talking to my son. Or what I like to refer to as an adult-ish son. The last thing I wanted was for him to shut down or shut us out. And I didn't want to turn an about-face on how we'd parented him his whole life.
A friend used to joke God had a cookie-cutter with our last name on it because our four boys look so much alike. But they are their own unique selves, and we've tried our best (I'm sure we failed at times) to parent them differently based on their (sometimes quirky) personalities.
His preschool teacher once said, "You know, he marches to the beat of his own drum." This was confirmed when he refused to stand and dance as I waved my arms from the audience, trying to get him to participate in a preschool performance.
He got a job all on his own when he was thirteen and scattered glitter throughout middle school the same year. He's been a better cook than me since he was fourteen and can fix cars, jet skis, and lawnmowers. He's an excellent judge of character, fiercely loyal to his family and friends, and always has something fun in the works.
My son loves the outdoors
He hiked 25 miles from Bowman Lake to Waterton in Glacier National Park, planning and executing the whole trip the summer before he started college. He's the hardest worker I know (when he's getting paid), but his room is the worst ever. Our family jokes that if we were lost in the wilderness, we'd want HIM and his savvy survival skills by our side, but we probably wouldn't ever be in the wilderness unless he'd taken us there.
The boy (now man) is an adventurer. And we LOVE all these things about him, except maybe his room.
So, picture this independent, hard-working, adventurous 19-year-old…and then picture me trying to stuff him into a giant box labeled COLLEGE. And him, being the most stubborn child ever, wrestling to get out and then pinning me to the floor. Was the battle really worth it, or even the right thing to do?
Here's the thing I couldn't work through to get him back into that box. Life is absolute in its unpredictability. We have no idea what's coming. And if we learn young to let others push their agendas on us, we'll become people who are strivers. Striving to meet expectations we never set, following along with plans we didn't agree to, arrangements we didn't even know about, and doing our best to live up to a prediction out of fear or obligation. It's a life as common as it is sad, and it's certainly not the life of freedom and joy I want for my sons.
A few days after we got the news that he wouldn't be returning to college, I was scrolling through a social media site, and Jen Hatmaker had just written something about her daughter changing colleges. She said, "
We hold the right things tightly — love, courage, family, joy — and other things loosely — plans, expectations, arrangements, predictions. The right things last. Everything else is subject to the meatgrinder of adulthood.
Those words were like a balm that had been poured over my soul. I loosened my grip.
We just sent our secondborn off to college. We're doing all those first-year college parent things again, and I won't lie, again, I have expectations of graduation in four years. Our oldest worked all summer and earned enough money to buy a plane ticket to Europe, pay for three months of travel, and cover his truck payment while he was gone. He'll be hiking the El Camino de Santiago this fall, choosing a route over 800 miles long. Yes…I did say 800 MILES!
He's excited about it; his eyes light up when he talks about the adventure ahead, and he's proud of how hard he's worked to earn it. Life will inevitably surprise him with joy and pain as he walks the path of his choosing, one of curiosity and exploration with the ability to take the turns he's deciding to take, knowing that we're right here cheering him on.
You Might Also Want to Read: