When I was pregnant, and learned I was going to have a boy, my first thought was "Here's my chance; I can help put a good man out into the world." Utter hubris, I know. We only have so much control as parents and we often don't know what we're doing. I had no idea how I was going to do this, but I knew I was already ahead of the game, since his father was such a good man. When my second son came along four years later, it was my first thought again: another chance.
There are scores of qualities that make a good man, but as I've raised my boys, three values have consistently bubbled to the top: Be honest, be kind, take responsibility. I'm never more proud of my boys when they demonstrate these qualities, and as we've all learned the hard way, nothing will make me more angry when they don't.
I'm about to send my 18-year-old son off into the world. He'll be 750 miles away, on his own, and he'll be able to do whatever the hell he wants. Whatever the hell he wants will undoubtedly include having relationships and sex. There is so much I want to say to him, and really, to every young man about to strike out on his own, so much I want to impart about how to be a good man in a relationship. Yet, really, it comes down to the same three things: be honest, be kind, take responsibility.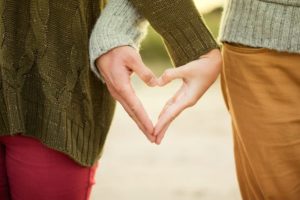 So here's my didactic list for my son, who is nearly a man, and anyone else who wants to listen.
1. If you like someone, tell them. Don't play games. Don't make them guess. Don't make them question their judgment.
2. If you love someone, tell them. But not on the first date. Use a little judgment.
3. Don't pretend to be in a relationship or in love to have sex. If you just want to have sex and fun but not a relationship, be honest about it. It's up to your partner to decide if that's what he or she wants, too.
4. If you can't be yourself in a relationship, find a new one.
5. If you're trying to be who you think your partner wants you to be, stop it.
6. If you can't or don't want to be monogamous, don't commit to someone who wants monogamy.
7. Get to know your own body before someone else gets to know your body and before you try to figure out theirs.
8. Sex is about being open, vulnerable, and naked. It's about trusting your partner. You don't have to be in love. You should be in trust.
9. Sex brings responsibility, for yourself and for someone else. Don't underestimate that.
10. If you can't talk to a partner about sex, you shouldn't be having sex with them.
11. Don't overestimate and don't underestimate the importance of sex in a relationship.
12. Figure out birth control before you have sex.
13. Learn how to use condoms. Not just that they exist, but how use them, how to make sure they don't fail, what to do when you're done.
14. Make sure you know about women's birth control and emergency contraception. This is your responsibility just as much as it is theirs.
15. If you're too embarrassed to buy birth control, you shouldn't be having sex.
16. Sex doesn't always have to mean intercourse. There are plenty of ways to have fun without a pregnancy risk, though these do often come with STI risks. I would enumerate, but I'm sure you don't want that.
17. Don't expect to be good at sex right away. Practice, practice, practice.
18. There are words for women who like sex and don't hide this fact. Self-aware, satisfied, and good company are three that come to mind. Most women like sex. There is no such thing as a slut.
19. Don't guess whether your partner is as satisfied as you with sex. Ask. If they weren't, ask what they need and want. If you can't, you shouldn't be having sex in the first place.
20. Your partner has had some partners before you? Great. It might mean they know what they're doing.
21. Laugh during sex. If you can't, you shouldn't be having sex. Sex can often be ridiculous; respond accordingly.
22. Consent consent consent.
23. Drunk, incapacitated, and unconscious people can't give consent.
24. Porn is a terrible way to learn about sex. This is not what most men look like. This is not what most women look like. This is not what most sex is like. It's a movie. It's no more realistic than Star Wars or The Avengers.
25. If you're going to watch porn, pay for it. Look for feminist, non-exploitative porn. It will be just as fun, just as effective, and your partner may want to watch it with you.
26. One night stands, hooking up, and friends with benefits: not everyone is doing this. Some people can have casual or anonymous sex without damaging themselves physically or emotionally. Some people can't. Figure out which of these you are and which your partner is, and tread carefully.
27. There are more ways in heaven and earth to be a sexual being and to have relationships. Accept who you are, let others be who they want to be. Unless someone is being coerced or hurt, don't judge. In their eyes, you may be the weirdo.
28. Be honest, be kind, take responsibility.
Related:
Clean is Sexy and 58 Other Tips for Our Sons
What I Want My Daughters to Know About Sex
18th Birthday Party Ideas for College Freshmen
Megan Rubiner Zinn is a writer based in Northampton, MA. She is the author of Our Precious Pooper: A Brutally Honest Journal of Baby's First Few Years, and her work has appeared in the New York Times Motherlode blog, Dame, Salon, and Jezebel. Megan also blogs at life in the little city and dabbles in history on Twitter: @HistoryOnWry. She is still recovering from the first college drop off.