On Tuesday the College Board announced that come spring 2024 the SAT college admissions test will be a shorter, fully digital exam. The three hour exam will now be two hours.
Reading passages will be shorter and more varied and students will be allowed to use calculators throughout the math section (previously limited to certain questions). The test will continue to be administered at proctored testing centers.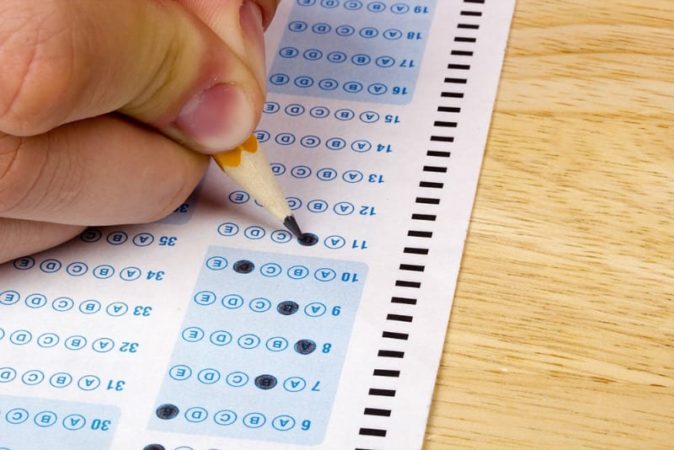 The new two hour version of the exam test will be divided into two sections, one on math and one on reading and writing, worth a total of 1600 points.
A primary set of questions will be offered and the difficulty of subsequent questions will vary depending on how a student performs on the first set. This is called "adaptive testing" which the College Board says is aimed to deliver questions "appropriate to a student's performance level," to get a clear picture as fast as possible of how well students have mastered key skills.
The changes in the exam come in the wake of concerns surrounding the tests relevance as many colleges have recently gone test optional and others have said they will not consider test scores at all when choosing their classes.
Many have questioned the utility of test scores and whether they actually give the schools any useful information about prospective students.
Problems in administering the test presented by Covid resulted in a real world experiment when many schools were forced to suspend their consideration of test scores.
Priscilla Rodriguez, vice president of college readiness assessments for the College Board, said in a statement.
We're not simply putting the current SAT on a digital platform — we're taking full advantage of what delivering an assessment digitally makes possible. With input from educators and students, we are adapting to ensure we continue to meet their evolving needs.

Priscilla Rodriguez, VP College Board
Bob Schaeffer, executive director of FairTest, was quoted in the New York Times as saying that the shift to a digital SAT "does not magically transform it to a more accurate, fairer or valid tool for assessing college readiness."
The College Board reports that students who participated in a pilot program said the "test experience was less stressful than the current paper and pencil test."
Jed Applerouth, Founder & President of Applerouth Tutoring told Grown and Flown that he's a big fan of the changes adding that,
It's actually long overdue. It will benefit students in many ways, creating a more secure, shorter, less-speed focused assessment. And it's better for students with disabilities. This is a win-win.

Jed Applerouth, Founder, Applerouth Tutoring
So students can keep those sharpened iconic number 2 pencils at home, and no more filling in answer bubbles and experiencing the scare of a lifetime that you may have been a bubble off. And, the College Board promises that the new tests will be more secure and students will get their test scores back in days as opposed to weeks
But the question remains: Will these changes revive the SATs or are standardized tests a thing of the past?
More Great Reading: