"I feel terrible for Emily," I mused while chatting with a normally empathic friend. "It's so hard for a college freshman who struggled first semester and finally found her groove to come home. All that work establishing a social foundation for nothing." "Emily," she snapped, "What about my senior who's missing his last semester of senior year and graduation and what about the juniors who won't be studying abroad next year?"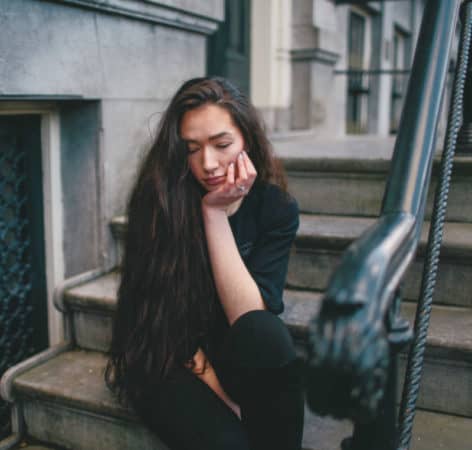 Please, please, please can we all just agree to abandon the one-upmanship, folks? I don't know much these days, but one thing I do know is that right now we don't need competitive "tragedizing."
At this moment, in the eye of this storm, we are all hurting. There is a world of pain to go around, enough for all of us and then some. Right now, we need each other's compassion more than ever.
I'm not a therapist but I know that what I needed from my friend at that moment was understanding, not rivalry. I needed to hear; "I get it-this is really hard. Your daughter will be okay, my son will be okay. We will drag each other through this quagmire, but right now this sucks." I would be happy to listen to her story and return the support. We are all on edge, but what we don't need is each other's wrath and judgement.
There are two categories of people who deserve our special regard. Those who are sick or have lost a loved one. They deserve all of our support and empathy as do healthcare and other essential workers. As always in life, you need to "know your audience." I would never tell my doctor friends that I'm getting sick of cooking, cleaning and doing laundry and that I am bone-weary of being cooped up. They don't need to hear that from me or from anyone. They need to hear, "Thank you. We love you. We are here for you if you need to talk."
As for the rest of us, don't tell us that our kids are entitled because they are sad. Don't tell us that we and they are blessed because they are not going off to battle as their grandparents or great-grandparents did seventy-five years ago.
We know that.
But, we have all lost something here and we are entitled in one respect alone, we are entitled to our sadness, to feel it and even to wallow in it a bit.
The commonality of our losses, and our sadness, and our feelings of vulnerability are our strength. They connect us to each other when we are deprived of the ability to congregate, to hug, to rub each other's backs. Although the exact nature of our hurts are particular to us, we can help each through this by being understanding, by listening, and just by showing up for each other.
So next time a friend complains about something that you feel pales in comparison to your own sorrows, nod, smile and say, "I get it and I'm here for you." Resist the urge to compare your troubles to theirs and to shame them. Feel your sorrow and allow others to feel theirs. It's the only way, my friends.
The author of this piece wishes to remain anonymous.
More to Read:
My Family Has Not Become Closer During Isolation, That's Okay
This Is the Time to Remember That We All Live Under the Same Sky