My family has not become closer while isolating and that, my friends, is just fine.
I know there are a lot of families out there who are having amazing game nights, doing TikToks (okay, that kind of looks like fun), cooking meals that are Instagram worthy and getting everything done around the house that does not otherwise get done. For some families, and some teens and young adults, this will be a defining moment, one during which lifelong memories will be created and closeness will be forged.
I am okay with that.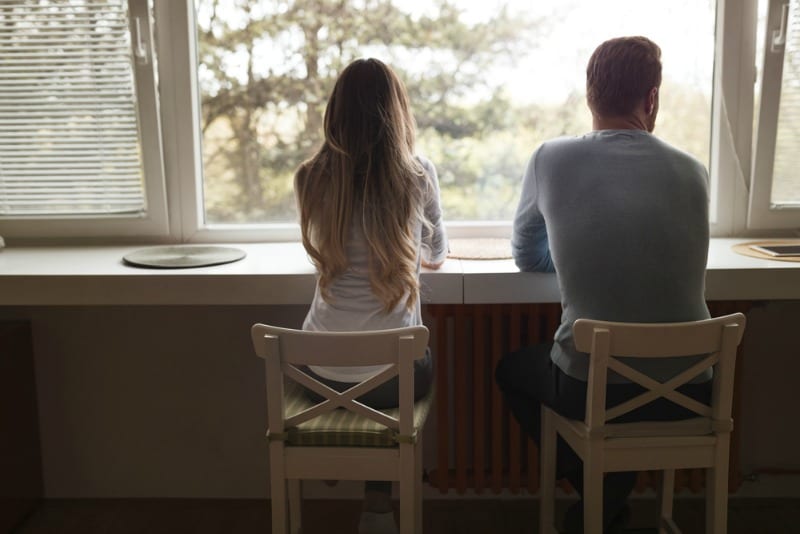 My family is not creating amazing memories during quarantine
But, that is not my family. Sure, we are trying to get work done here. The student is in school and seems to be listening to some lectures. But, honestly meals are not great, they happen at any time, often not on any kind of schedule. And, our meals often consist of each of us staring at their own screen.
And that, my friends, will have to be fine because I'm fairly certain that there isn't one way to quarantine. And "quarantine shaming" shouldn't be a thing. Everyone is doing their very best and that has to be good enough.
We are all doing our best
There are families whose time together has changed almost nothing (except it's all inside) and they should know that is alright.
There are teens who didn't want to be with their parents before the isolation and sure don't want to be with them now, and that is the way of the universe.
There are young adults eating in their rooms, shunning anything resembling a family gathering. Their lives have been brutally upended and, as their parents, we need to offer them grace and understanding, not quarantine expectations.
There are families who started out reveling in this time together and are now, frankly just sick of each other because even though togetherness can be great, it has its limitations.
There are families having forced family fun, with movie nights or board games, but the forced part has quickly erased all the fun.
There are families taking their first tentative steps toward activities they would never have done together before, a workout class on the Internet or a long socially distanced walk, and those small efforts are working for them.
There are families thrown together who would rather be apart, who aren't used to togetherness who argue or don't speak, but know that keeping each other safe is a higher duty. Doing the right thing transcends family disagreements.
There are families who have learned that giving each other space, mental and physical, is the greatest gift they can offer each other right now. For some this is hard won wisdom.
There are families who have to give each other space because one member is in contact with those infected and it is an act of love to stay apart.
And there are parents who are truly heartbroken because they craved more time with their teens and young adults and now that they have been given it, it is not the gift they hoped for.
For some of us this changes by the moment, the hour, the day or the week. A great family dinner, followed by a sibling spat. A family jog, followed by a barely palatable lunch. True caring punctuated by snippiness wrought by too much time together. None of us have practiced for this, so why would we expect it to go perfectly?
Our job right now is to stay healthy
Here is the reason I am not worried if we don't become better cooks, pick up new hobbies or even become better people at the end of this tragic experience. Because I know what our job is right now. We have to do everything in our power to remain healthy, to help others stay healthy and to get out of the way of people whose jobs it is to keep our community healthy.
So, if we can pick up a new hobby, cheer up our neighbors and friends, help others, that is all wonderful and laudable, but it is icing on the cake. At this point my family's job, every family's job, is to restore our nation's health and if that is all that we achieve during this time at home it will have been an unmatched triumph.
More to Read:
Social Distancing and Teens: 30 Things They Can Do Alone or With the Family
Graduating College During a Pandemic? Don't Worry Seniors, We Got Your Back- Signed America