Scroll through Facebook and you probably can't go five minutes without reading a heartfelt shout out to tired and overwhelmed mothers of babies and toddlers.
They're letters written by moms for moms, and typically start out with lines like, "I see you tired mama, as you sit exhausted in your rocker soothing your baby for the 100th time today. I see you tired mama, as you wrangle a cranky toddler to change their diaper, then wipe down another sticky counter, another sticky face,  and a sticky stroller and high chair for the 100th time today…."
Back when I had babies (and way before Facebook existed) I would've loved to have read words like those – just to remind me I'm that I wasn't alone, and that there is hope.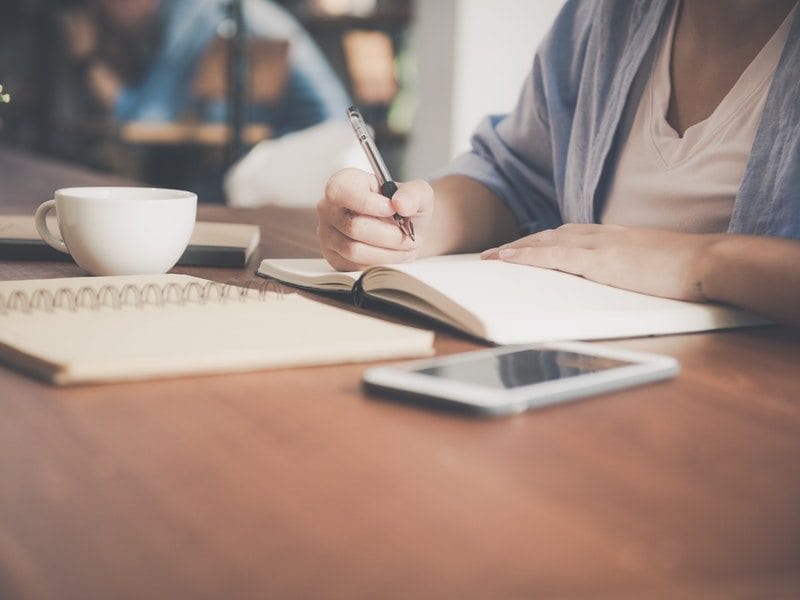 Letter to Moms of Teens
Sadly, moms of teenagers and college kids don't get letters like that written to them. Somewhere after 8th grade, we struggling teen moms are left hung out to dry.
There is no commiserating together, no playgroup support system anymore, and no peers giving us a shout-out, a lifeline, or some type of meaningful words of encouragement.
Until now.
Moms of teenagers and college kids, here is your "I see you tired mama" letter.
I see you mom of teenagers… wandering confused (and broke) around the warehouse club buying 5 cases of pizza rolls, 5 rotisserie chickens, and 250 frozen waffles because nobody is ever full.
I see you dragging your tired body out of bed daily at 5 a.m. because high school starts at 7 a.m. and why hasn't anyone fixed that nonsense yet?
I see you sitting in the passenger seat holding on for dear life, clutching cross necklaces, and swearing heavily under our breath while teaching your lead foot teenager how to drive on the interstate.
I see you looking at your son one morning, and wondering how it's possible for someone to grow a beard and develop a man's voice overnight.
I see you having to share your clothes with your teen daughter, and wishing she still wanted to wear t-shirts with unicorns and rainbows on them, instead of shorts that don't even have an inseam, lace and thong underwear, and bras with so much push-up it would make Dolly Parton blush.
I see you sitting in bleachers at 10 p.m. on a weeknight, cursing the fact high school sports start so. damn. late.
I see you wanting to grab your distant kid and give them a giant hug, while also flipping them off behind their back.
I see you picking up 30 empty cups from messy bedrooms, and spraying Febreeze onto every single surface that comes into contact with their bodies.
Are you looking for a guidebook on parenting teens? Now – The Grown and Flown book is here!
I am recommending this book to every parent I know and keeping a copy close at hand to answer parenting questions of my own.  Lisa Damour, PHD, author of the New York Times bestsellers Under Pressure and Untangled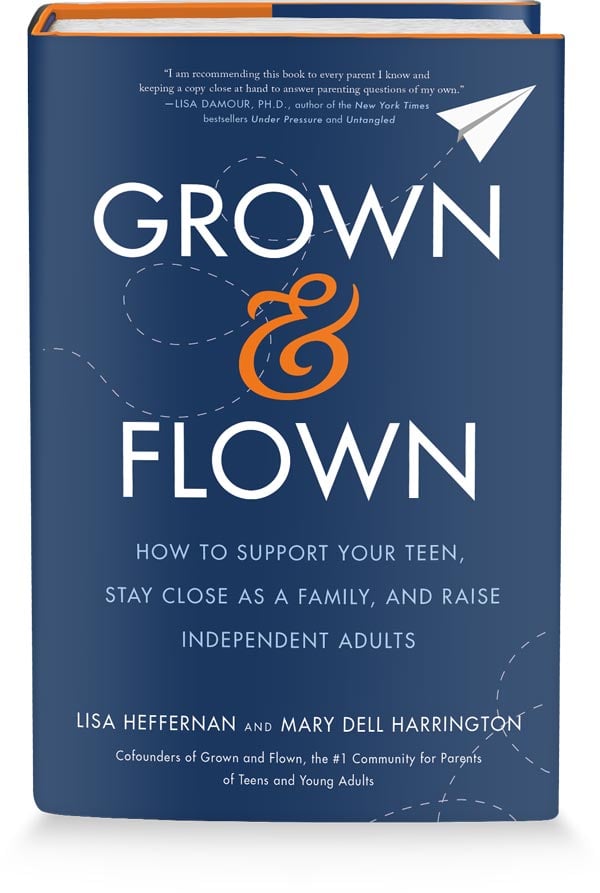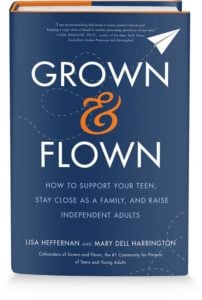 I see you lying anxious in bed at night, listening as hard as you can to hear your teen's car pull into the driveway safe and sound.
I see you digging deep for patience and wisdom, when you're met day after day with silence, attitude, indifference, anger, and stubbornness by the very same humans YOU GAVE LIFE TO.
I see you watch your teens lash out, slam doors, fail classes, and tell you they hate you, so you can now spend months wondering what you did wrong, and where did the polite, nice kids you raised go.
I see you wipe tears away from depressed, anxious, and lost faces. I see you cheer on scared, awkward teen boys and shy, insecure, hesitant girls, telling them both over and over again that "this too shall pass."
I see you cry silently to yourself because you just didn't think it would be this hard, and because this phase of parenting makes potty training toddlers look like a relaxing day at the beach.
I see you reading the college acceptance letter, or the orders from the armed forces, or the vocational/technical/community college futures they have ahead of them, and breath heavy sighs of relief that all the bullshit was worth it.
And I see you shopping alone, eating alone, reading alone, and doing everything else alone – because all your little, medium-sized, and large constant companions have suddenly left your nest.
And the silence is louder than you ever imagined it would be.
I see you. I've been you. I am you.
And I know you will survive this.
How do I know?
Because our moms survived all of us in the 80s that's why.
You Might Also Enjoy Reading: 
Why Being the Mom of A Teen is Lonely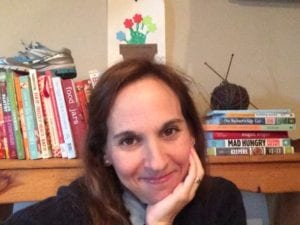 Melissa Fenton is a freelance writer and adjunct librarian at Pasco-Hernando State College. Find her writing all over the internet, but her work mostly on the dinner table. She is on Facebook at 4BoysMother and on twitter at @melissarunsaway.
SaveSave
SaveSave
SaveSave
SaveSave
SaveSave