Dear Son,
"Don't blink–just like that you're six years old and you take a nap and you wake up and you're twenty-five…Don't blink, life goes by faster than you think." Kenny Chesney
I hadn't heard that song since your high school graduation but I heard it today when I stopped in town for an iced tea. I started thinking about our first trip out to the Midwest to look at what was your leading choice for college. Even though you had already been accepted, we hadn't seen the school yet.
I wanted to see for myself whether it was the right college for you, so even though I hate to fly, off we went. When we were walking around the campus I thought of all the hopes I had for you for those four years. I guess I was thinking about what I was looking for in a college for you.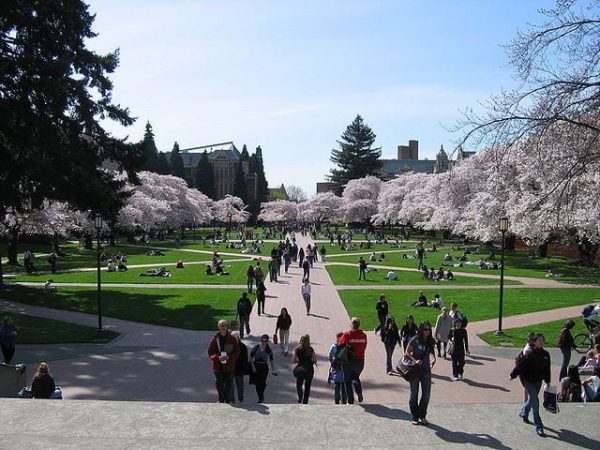 I wanted my son to have these things in college
I hoped you would make good friends–some of whom might last a lifetime.
I hoped you would become more compassionate, mature, and considerate of others and less impulsive.
I hoped your temper would mellow and that you could learn to accept losing graciously.
I hoped you would improve your housekeeping skills.
I hoped you would be with people who were like-minded and that you would learn from those who weren't.
I hoped you would experience romantic love.
I hoped you would find a major that interested you and that you would figure out what the next step in your life would be.
Through all of it, it was my hope that you would stay connected to us.
In retrospect it was a pretty tall order but by the end of the trip I think we both felt comfortable that this school would be a good place for you. Not that you might not have accomplished all those things elsewhere, but we were both pleased with what we saw and felt during that trip.
Now, even though the song said not to blink, we blinked and quite miraculously the bill came for the cap and gown. All of those hopes I had for you have been realized to a greater or lesser degree (ok, maybe you can still use a little work on the housekeeping skills).
Your transcript and diploma reflect only a small part of what you have achieved during your four years of college. I couldn't ask for more. At graduation this week I'll savor the moment, but only for a moment, because I have more hopes and dreams for you. And, I've already started working on that list.
Love, Mom
Related:
High School Graduation Songs Guaranteed to Make You Cry