For decades it seemed that when I listened to the infamous  I'll be Home for Christmas song, I always pictured in my head other people's families reuniting at the holidays. Although it's one of my favorite carols, it never felt like something I could relate to. I'm lucky to have immediate family living fairly close to me, and whether I was in denial about my kids one day going away to college (or just never thought it would be a big deal to have them home for Christmas), I never pictured myself or my family when I heard the song.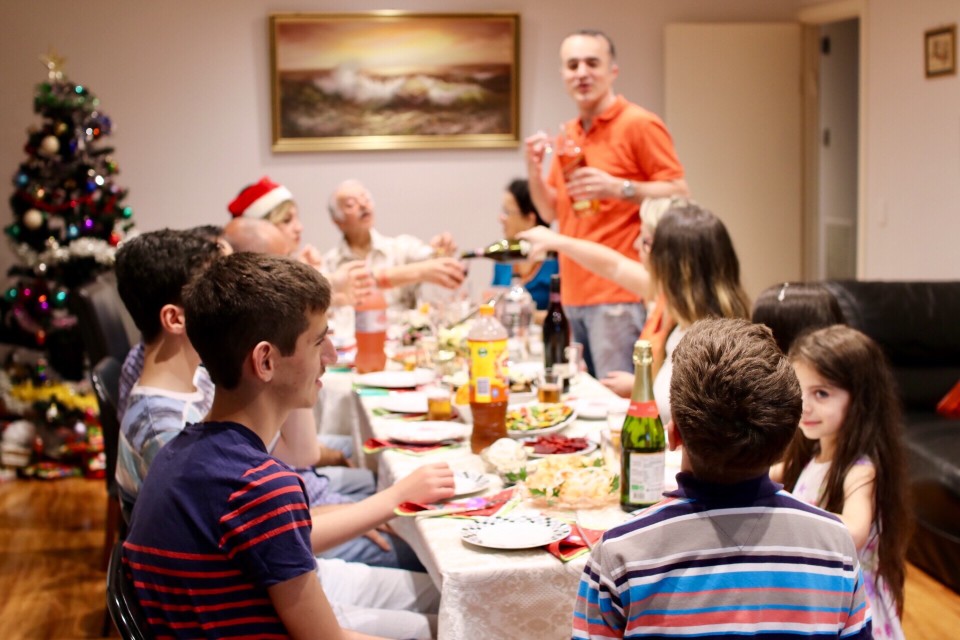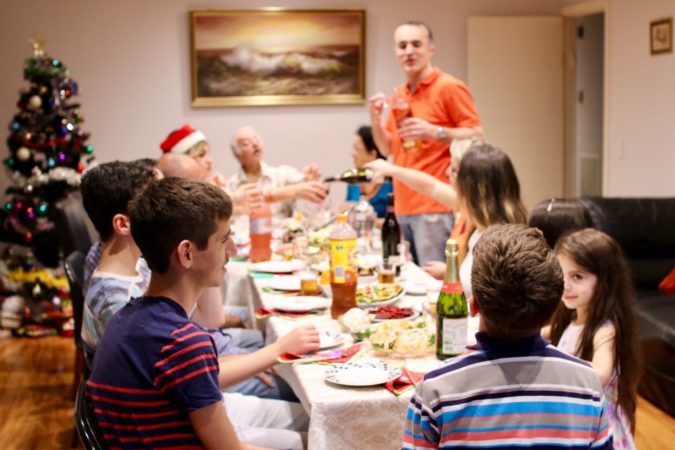 I love having my college kids home for Christmas
That has all since changed, and as soon as the Thanksgiving dinner table was cleared, I heard that song in my head playing, and began to silently count the days until all my babies would be home (and under one roof!) for Christmas. There is just no feeling in the world than when your head hits your pillow and you're laying there wrapped in the comfort of knowing everyone is safe, and only a few steps away down the hall.
It's unthinkable how we took such a simple thing for granted year after year after year, only to have it ripped from us practically overnight, and then ironically followed by decades of just wanting them all back in their beds- especially at Christmas.
I can't hear the song these days without instantly being drawn back to the sounds of padded little feet in footie pajamas, and the giggles of kids who were fearlessly running to open presents that were under the tree on Christmas morning. Then as the song plays on, that scenario is followed by what seems like a five second movie of their entire childhood, then a longing deep in my chest of just wanting everyone to walk back through my door as soon as physically possible. And just like the lyrics say, I want to count on them.
I'll Be Home for Christmas"was originally written in the early 1940s, but wasn't recorded by a singer until 1943, because it was deemed too sad of a song for such a joyous time of year.  Thankfully,  this treasure of a song was indeed finally sung, and its overwhelming popularity helped earn its famous crooner, Bing Crosby, his fifth gold record. But it was what was going on in the world at that time- World War II, that made it such an emotionally evocative melody, as well as the most requested song at Christmas USO Tours during those years. 
It turns out the moving phrases of longing for home weren't perceived as sad to military families and those serving overseas in combat. Rather, it filled them with hope that one day soon they would, in fact, be home for Christmas, even if at that moment it was only in their dreams.
The song we all know by heart has been covered by hundreds and hundreds of singers and bands, from Frank Sinatra to Twisted Sister, and from Elvis to Kelly Clarkson. But for our sake, every year we're treated heavily to the original Crosby version on radio stations, commercials, and in movies, and like an iced gingerbread cookie, our holiday souls crave it. 
It's a tune that simultaneously is able to remind millions of people of what a blessing it is if they're lucky enough to have family close by and children still in their homes, and how having loved ones return home for Christmas, especially our young adults who have ventured out into the world for the first time,  is really the best gift of the season.
So if you see me over the next couple week with what looks like a large lump in my throat, my lips slightly quivering and eyes clearly watering, it's because like millions of other mothers at Christmastime,  I, too am waiting for the humans that make up half of my heart to pull into my driveway, with that song lingering in the back of my mind. 
All of us parents, all of us-no matter whether our kids are away at college, serving in the military and deployed overseas, or simply living and working jobs far from home, all share one very precious and uniting thing in common, I'll Be Home for Christmas is now a song that we can relate to more than we ever thought we would.
Because being home for Christmas? Well, it's exactly where the love light gleams.
You Might Also Want to Read:
Grown and Flown Kids: I Promise Not to be a Pain About the Holidays