The abrupt change from the classroom to the virtual classroom last spring was hard on everyone. Students were unprepared to learn online and teachers had no time to ready their lessons for this format.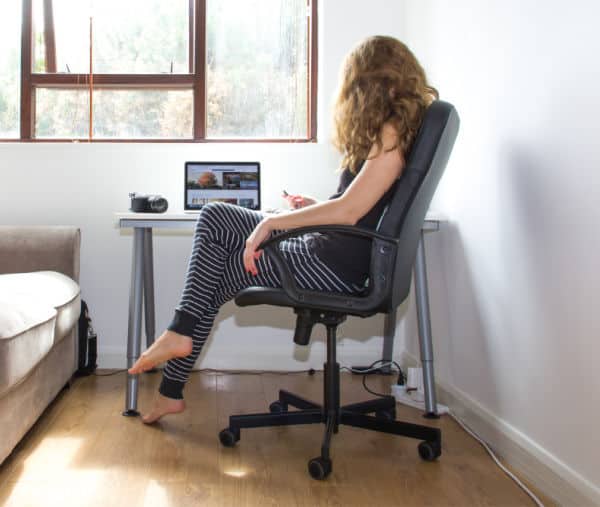 But we've all had three months to prepare for online learning classrooms arriving this fall and plenty of time to gather best practices.
How can students do their best work with online learning?
Here is some of the best advice on how your student can enhance their online learning experience:
Create consistency and structure.
Sleep both sensible and regular hours, this will likely involve an alarm.
Rise at roughly the same time every weekday and treat the day as what it is, a day at school.
Find a regular, quiet workplace that is not your bed.
Get out of PJs and into school clothes, even if it just sweats and a T-shirt.
Plan breaks to stretch and move between classes or working sessions.
Plan a lunch break with friends, your own Zoom lunch table.
Make family members aware of when you are working, in class, or taking a test to ensure you are not disrupted.
Use noise cancelling headphones, if they are available to you, to minimize distractions.
Figure out what time of day you work best and build your schedule around completing your most challenging task in this time window.
Get Organized.
Use a paper or digital planner (e.g.Google Calendar) or a white board to keep track of schedules, assignments, teacher office hours, due dates and group study sessions.
Use this tool to plan out your work schedule to complete your tasks.
Find ways to contact classmates through message boards or other means and create study groups.
Find a fellow student and plan for a way to keep each other accountable.
Check email more than once a day; it is even more urgent in this environment.
Use Google Drive and gmail to organize copies of work done, teacher emails and file of assignments.
Make sure an assignment or exam has been sent before closing a window or a laptop.
Get Help When Needed.
If getting on track and doing homework in a timely manner is a recurring problem, consider hiring a college student (they too will have more time) to act as a coach and keep the stress off of family relationships.
Ask for help if you are struggling and don't wait until the problem is overwhelming. Teachers want to hear from students and most will have times when they are available or emails on which they can be reached.
Use the camera when attending a Zoom class. Teachers know that students turn the camera off to use their computer for other purposes. You will get more out of a class if you interact with your instructor and peers.
Show up for every session, even if it is optional. Teachers are taking the time to make sure you know the material and staying on top of the material will keep you from falling behind.
When emailing your teacher for help be as specific as you can about what help you need. The clearer you are the more easily she can direct you to the needed resources. Ask if you can meet over Zoom or the phone to discuss your problem, if you feel that will help.
Tips For Parents
Hold your students accountable the same way you would during the regular school year. If this means regular check-ins or asking about grades, continue to do what you would have done if they were in the classroom.
Check that your student is actually attending Zoom classes and that the camera is on and they are participating. Teachers last spring found that many students logged in and then used their computers for other purposes.
There will be drawbacks to remote learning, nothing is perfect. On the other hand teens will be gaining much needed skills in organization, self-starting, and learning how they work best. These are all skills they will need on a college campus or in the workplace.
You Might Also Want to Read:
This Teacher Asks You To Just Please, Give Her a Minute This high school teacher has an urgent request for parents before the school year begins.