My son will be graduating high school soon and I'm terrified. His father and I have done the best we can to prepare him for the real world but there is still that nagging feeling that we've missed something.
Many of my friends with younger children have given me positive feedback on how exciting this time is and how they can't wait until their son or daughter gets to this stage, yet I can't help but be sad and negative towards some comments.
At the beginning it felt like it would take forever to get to 18
Remembering back to when my son was moving on from Kindergarten, I recall thinking, Wow. We've got 11 more years of school to go. This is going to take forever! Cliché as it sounds, I find myself mumbling about how quickly time has flown by.
Even though my son turned 18 last year and essentially began following his own path, I've felt lost in the chaos that is the strategy he's developed to prosper in the adult world. I don't always agree with the decisions he's made over the past several months. We have an open communication policy though and for that I am grateful.
Recently someone asked me what it felt like to have my only child leave the nest so to speak and I responded without a moment's hesitation. "It feels like I'm getting divorced all over again."
They looked at me quizzically and I can understand why.
My son comes from a broken home. My decision to divorce was a hard one, as I had tried for 12 years to make our home a loving one, but each day towards the end was intensely difficult to navigate.
How was I supposed to make this decision on my own? Would the struggle be hard for me to support myself, and most importantly, How would our child fare through our divorce?
When the divorce was final, I felt triumphant to an extent. I was happy that the miserable life we'd all been leading would finally be no more.
I was also sad. In the corner of my heart, doubt still lingered over whether I had made the right decision. In the end, none of that really mattered. The page in our book of life as a family had been turned and a new and fresh page waited for what the future held for each of us.
I almost feel like I did when I got divorced
Trying to explain this to my friend wasn't all that difficult. The notion that I felt like my son was divorcing me sounded silly almost, but when I compared it to the breaking up of our family it made complete sense, at least to me.
I have questioned my judgement repeatedly about giving him the freedom I did when he legally became an adult. Even though he's 18, he's still in high school. Should I keep the apron strings tied a little longer?
What if I haven't tried hard enough to keep him close and he feels like I'm letting him down? If he's feeling let down how do I let him know I'm still here for him?
I have begun to transfer my own doubts I experienced six years ago onto his situation.
How is he supposed to make his own decisions? Will he be able to support himself if he needs to, and how will he fare through this momentous shift in his life?
He's a smart young man and knows right from wrong. I repeatedly brag on him to others about how amazing he is at adapting to change and keeping a positive outlook. I still can't help lying in bed at night with all these fears and questions running through my mind. As the day draws closer when he will don that cap and gown, I feel my anxiety creeping in.
While I know he isn't really leaving my life, it's a hard pill to swallow knowing that he is leaving the nest to pursue his own dreams and starting a journey of his very own.
I hope that we have given our son what he needs to succeed
I know that I am not the only mother or parent to feel this way when the apron strings are finally cut completely. All I can hope for is that his father and I have been the best parents we could be. That we've given him the most essential tools for life that will help him through the next few years.
So I say to my son:
"Go forth and carve the path in this new chapter in your life. I hope you are able to fill the blank pages of your new book with nothing but happiness and success, and always remember; the refuge you are leaving behind will always be here for you. Especially in those times of need that will undoubtedly occur."
More to Read:
High School Graduation: 15 Thing Moms Need to Know Now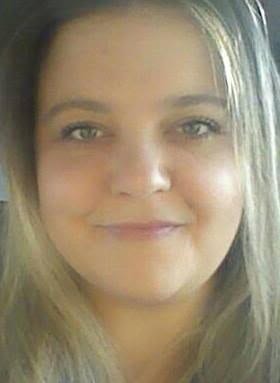 Misty Browne is a full-time nurse in Texas and is a freelance writer in her spare time. She lives with her 18-year-old son and spunky Chihuahua, Dexter. You can find her obsessing over the fact that her only child will be soon leaving the nest. She writes for various websites and also at her blog, Rustic Musings of a Scattered Mind. Find her on Facebook  and on Twitter.