If you're looking for bad news, you've come to the wrong place. The Covid news has been all-consuming and the bad news about colleges reopening has been frustrating and relentless.
Recriminations have been tossed around like so much confetti. Administrators have been blamed and students have been vilified for defying rules and holding events that spread the virus. Many schools have had to backtrack scant weeks into the semester and switch to all remote learning.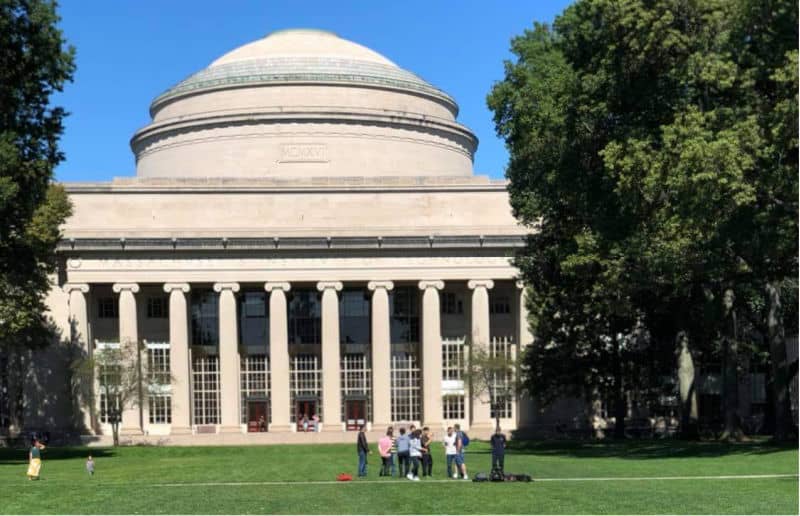 There are some colleges that are succeeding in opening
But there have also been some preliminary success stories.
Many Massachusetts schools have reopened at least for partial in-person learning and so far have done so successfully. Partly, these schools benefitted from watching what went wrong elsewhere. They have taken the learning from the problems other schools faced and warned their students that organizing or attending parties this semester would result in dire consequences including student expulsions. And the schools have been acting swiftly and harshly when issues arise; Northeastern suspended eleven first year students for partying.
But, there are additional reasons for these school-opening successes.
Schools in Massachusetts have done a lot right
First, Massachusetts worked hard to flatten its own curve over the summer, through widespread mask-wearing, social distancing and avoiding large gatherings. The state positivity rates came way down. Against this backdrop, some schools invited their students to return to campuses, but students who come from regions with high virus positivity rates were asked to quarantine and be tested before they enter the general student population.  
Credit must be given to the Broad Institute
Perhaps the lion's share of credit though goes to the Broad Institute which is a testing facility affiliated with Harvard and MIT. More than100 institutions of higher education have joined a program with Broad which promises testing results within 24 hours. Schools involved in the program include Boston College, Brandeis, Northeastern University, Yale, Tufts and UMass Amherst. And the positivity rate for the colleges enrolled in the program has been hovering around 0.1. Broad has also made the testing affordable, allowing external economies of scale to work in favor of its member schools.
Brandeis University and Tufts University both members of the Broad coalition began welcoming students about a month ago. And so far, so good. A few days ago Brandeis reported that they had 0 (yes zero) cases of Coronavirus. And the Tufts dashboard shows that the school had conducted tests on 6,599 unique individuals with only 14 positive tests that's a positivity rate of roughly 0.21.
Kenneth Elmore, associate provost and dean of students for Boston University said that "We have been in a place where we have been following public health guidance…" Massachusetts colleges and universities told NBC News that "they believe frequent testing and contact tracing will continue to be key to containing the spread of any positive COVID cases on campus."
A community college in Ohio has also succeeded in opening
A community college in Ohio has been open for in-person classes for three months and has had no reported cases of COVID-19 traced to the school since reopening. Stark State College said that it hasn't had any confirmed cases across its multiple locations. Their secret? The school says that it reviewed the governor's RestartOhio plan for higher education and ensured that it either met or exceeded all of those guidelines.
Some of the steps the college has taken include temperature scans conducted at all entrances, mandatory face masks wearing and regular cleaning of the school's air filtration systems. Social distancing requirements are in full force and sanitizing stations are located at all entrances and around campus. Classrooms are wiped down after each use.
It is certainly not time to ring the victory bell or lower vigilance at any school anywhere. This is a marathon, not a sprint. We have all seen how rapidly things can and do spiral out of control. But at least, for now, it's a hopeful sign that a few places seem to be keeping the virus at bay.