When our four children were under eight years old, I remember asking my husband not for a spa day or trip for my birthday, but a weekend alone in the house. What would I do with a weekend alone in the house, he wanted to know? I would spend time in my own company, I explained, in the place where everything important happened.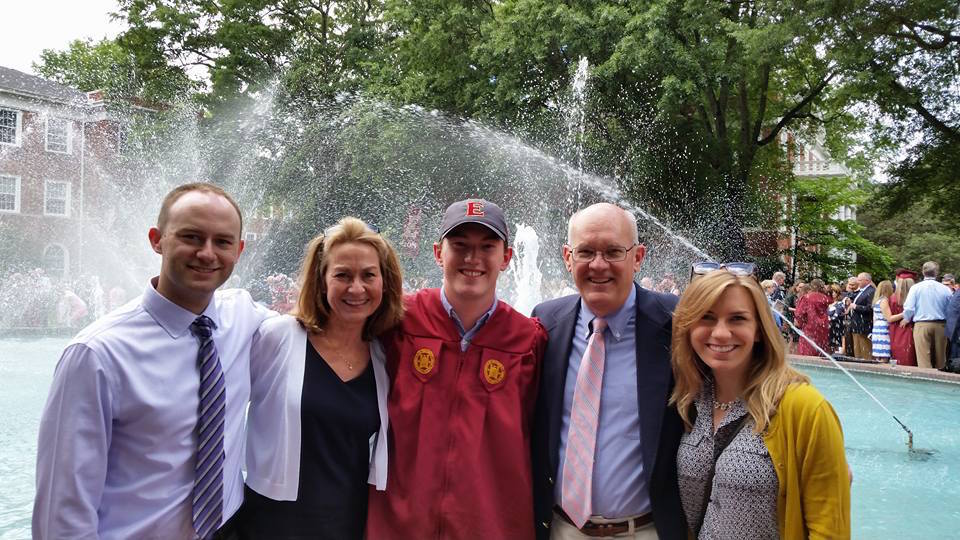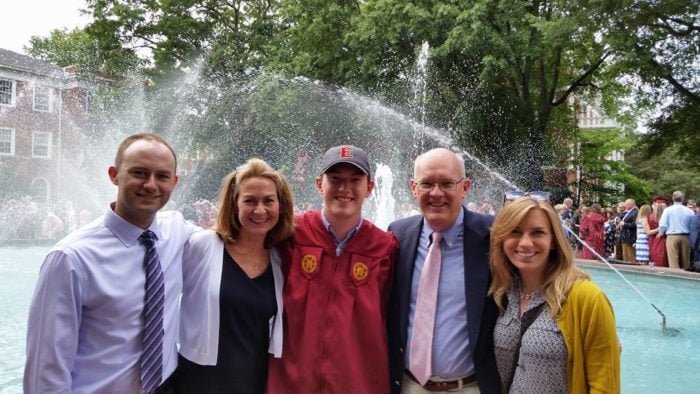 Sixteen years later, after our youngest left home, I was interviewed by someone working on an empty nest piece. After raising four children, she wanted to know, what would I do with all that loud quiet?
I explained that the hardest goodbye for me was not when our youngest left, but when our first two children left a week apart. The feel of a house minus one-third of its occupants was jarring, and it would not be long before the last two were gone.
What would I do with all those weekends alone in the house?
Empty nest is not just about the loud quiet. It's about being at the center of your own life where your kids used to be. You'll be encouraged to embrace your freedom, go back to school, volunteer, but coming first again is not as easy as it sounds. It feels like wearing shoes on the wrong feet.
Empty nest is not just about the people who have left, but also the person who has come back which is you.
Why Doesn't This Feel Good?
The advice is to get busy, too busy to miss the kids, but what about the hours that corner you later as if to ask, what have you decided to do with all that you?
Six Things to Think About as You Prepare for Your Empty Nest
1. Know how you're changing.
The year our last child left, I learned that my brother was going to die soon, I lost my fourteen-year-old cat, and, in a job that kept me from writing, I felt like I was losing parts of my own life by the day. I began to journal. Every day, I put my words and feelings on the page where I could see them. The following year, when our house was empty, I knew exactly which events had changed me and where I tended to get into the emotional weeds.
When you've filled your awareness with other people for possibly decades, that awareness needs to go someplace when they leave.
Be the someplace.
2. Empty nest is only one of the issues. The other is about empty "next."
I remember leaning in the doorway of the first empty bedroom feeling a need to do something. If your empty nest is a couple of years or less from now, I can tell you, the "something" must be planned in advance. It shouldn't be a thing to help you pass time, but a thing you would do now if you had time.
I went to the local Boys and Girls Club and signed up to help kids write their difficult life stories. It changed my life to blend my affection for teens with a passion for writing. It was hard to make time for it while my son was in the nest. But it was waiting for me when I needed the "next."
3. The ghost in the house.
When our kids were at home, I loved 5:00 in the afternoon. It was when I settled into the kitchen for cooking and conversation and where I felt most connected to my others. When the house was empty, the old and new rhythms collided loudly at 5:00.
When the kids leave, they leave that behind – a feel and rhythm in the house that took years to evolve. The sting of empty nest is sharpest when that feel still exists after the activity from which it evolved is over.
Know that it isn't just a change in what you do and who you see that will move you back to the center. It's the new feel and rhythm that will grow around you.
4. Everything up or down, is just right now.
After our youngest left, and I was doing pretty well in my new me-in-the-center life, a mid-November day sent me into a sudden, near-panic at the prospect of an empty day. The ghost was back, the feelings of disorientation came with it.
And then they went.
I helped myself by remembering a thing I had said so often to our kids: "everything up or down, is just right now." No level of intense emotion, happy or sad can be sustained forever, unless you're a chipmunk.
5. What you expect, you'll make true.
Into the second and third years of our empty nest, I practiced what I'd learned about expectations and experience. I did not imagine I would be lonely and I wasn't. I did not fear I'd wander, I knew I'd meander mindfully. I didn't feel the quiet, but the peace.
Think hard about what you expect from a day, because with amazing consistency you'll see things happen as you envision them, up or down.
6. Your work on-site is done now. But you are not through parenting.
Today, I see this empty nest time as hard-earned retirement years, no less than any doctor or lawyer or teacher would after giving the best of themselves to their chosen work. My children had my love, all the patience I was capable of, and the best of my intuition and intelligence as they grew. As adults, our relationships are true, and deep.
They show who we were as new parents and children in the beginning, and who we became as veterans.
I detect, in the expressions of my parent-friends, that they sense something uncertain is coming, like distant rain; something that might be overwhelming and cold, even dark.
I say, get your rain coat and umbrella, and keep them handy. The rain will come as it should, and growing things will be grateful. You included.
Good luck, from a veteran.
You'll do fine.
You Might Also Enjoy Reading:
8 Things to Remember on the Lonely Return to Your Empty Nest