College sports are feeling the pressure of upcoming budget cuts at colleges and universities. While cancelling fall sports on some campuses grabbed headlines, a developing story is the number of colleges that are discontinuing some of their athletic programs.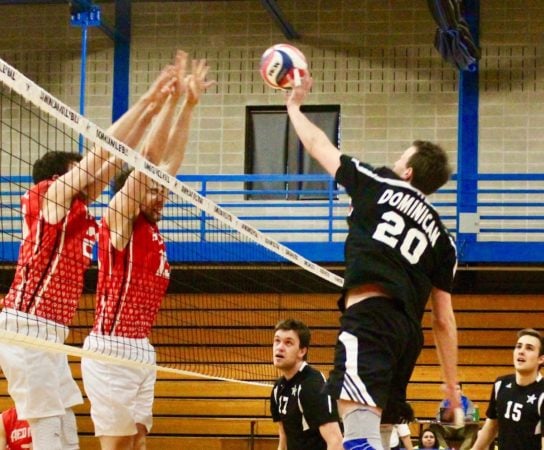 This week Stanford University, one of the country's wealthiest universities with one of the most successful athletics programs, announced that they would be cutting11 programs including: men's volleyball, wrestling, squash, synchronized swimming, men's rowing, co-ed and women's sailing, men's and women's fencing, field hockey, and lightweight rowing.
Dartmouth also announced they would be eliminating men's and women's golf, men's lightweight rowing and men's and women's swimming and diving programs, effective immediately, leaving incoming freshmen athletes in a tough position. The president of Dartmouth had asked the Athletic Director to bring down the number of recruited athletes in each incoming class by a full 10 percent.
UConn Athletics recently cut the number of teams it will support from 22 to18 and Florida State tried to forestall cutting teams but reducing the headcount in their athletics department.
Schools all over the country have begun to examine athletic programs as places to make budget cuts. Programs from soccer to swimming, for both men's teams and women's, have been permanently shutdown.
While most schools have stated that these were difficult decisions, Dartmouth President gave some insight into the thinking his college went through. In looking at a program they considered whether the program was,
…a high-quality student-athlete experience; power to build community; history and tradition of success; potential for future success; quality of facilities in relation to our peers; national participation at high school and college levels; Dartmouth's geography and climate; and the level of investment required to ensure future competitive success..

The Dartmouth News (July 9, 2020)
Parents and student-athletes are concerned that with colleges under severe financial pressure and students learning off campus big sports like football and basketball will be delayed or reduced and other varsity sports will be permanently cut.
You Might Also Want to Read:
Ivy League: No Sports Until at Least 2021 Here's the announcement about D1 Ivy League Sports