Just when you think you have this college thing all figured out, your child enters sophomore year and falls into the Sophomore Slump.  Yes, the Sophomore Slump is real – not some trendy alliterative phrase. The slump catches you by surprise – especially if your child has always been a good student — and you believed the worst was over after freshman year.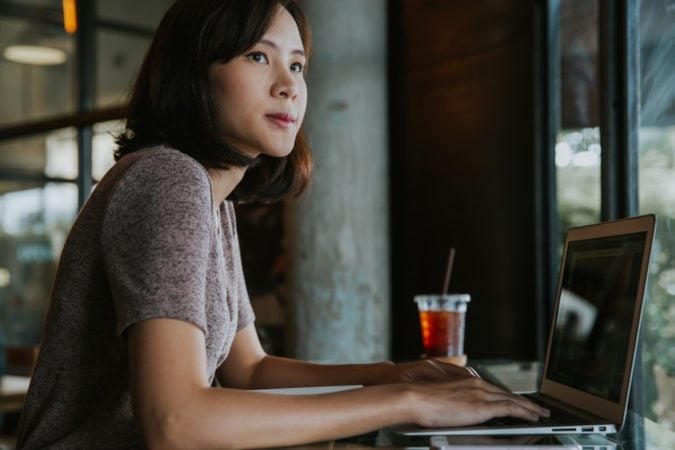 Just When you think you are beyond first year worries, Sophomore Slump hits.
It happened with my daughter and even though she initially tried to ignore the phenomena, we've since learned it's pretty common. As a second year student, the excitement and novelty of freshman year are in the rearview mirror. Your child comes back to campus as a more confident sophomore, but somehow everything is different.
At many schools, sophomore year means more accountability. Students are forced to declare a major which can seem especially daunting if they're still exploring exactly what they want to do. At the same time, academic pressures increase as your child starts taking upper level courses.
Professors who might have been more forgiving of freshman mistakes don't make the same allowances for sophomores. Ultimately, many students experience a letdown, priming them for a slump.
My daughter was no exception.  As she started worrying about her course load, she also experienced shifts in her friend groups. Many of my daughter's "freshman friends" from her original dorm faded into the background as the year wore on, forcing her to forge new connections.
4 Ways Students Can Manage the Transition to a Successful Second Year
1. Get off campus.  Campus traditions that seemed so amazing freshman year may lose their luster once your child is a sophomore. Leaving campus and breaking from the same old routine helped my daughter relax a bit and not only find new friends but explore her major more fully. For example, a field trip with the accounting club to a Major League Baseball game turned into a fun way of bonding with her fellow accounting students while getting some practical accounting experience in the club later in the year.
My daughter also likes to hike and found an outdoor group that took weekend hikes once a month, rain or shine. Getting out into open spaces and doing something so physical was calming and helped reduce her stress.
2. Get deeper into your major. Sophomore year can be a great time for your child to assess if his/her major really is their passion. If so, meeting regularly with a department or career advisor is also helpful in guiding students on selecting their concentration and looking for part-time jobs or internships that offer more practical experience. My daughter grew accustomed to the hand-holding she had freshman year but struggled with the lack of structured advising as a second year. It took a while, but she found she could still get great advice from the career center if she proactively pursued it.
Talking to professors is also helpful as many of them have real-world experience in addition to teaching credentials. My daughter was never shy about approaching her professors about schoolwork but hesitated on the career front initially believing it was "out of bounds." Ultimately, after a couple of scheduled appointments, one of my daughter's professors guided her to a different concentration than she was considering, but one she believes is more in line with her abilities. And, if your student recognizes that his/her major isn't right for them, it's certainly better to address it now before being miserable for the remainder of their college years and even later in life. Again, proactively seeking career resources and talking to professors and even other students can help.
3. Focus on health. While exploring real-world internships and summer jobs can be great ways to try out a major, in sophomore year the pressure to get a substantive summer internship mounts. Many students panic if they haven't finalized an internship by early spring. In addition, the combined stress from questioning their majors and doing some soul-searching about life in general may result in additional anxiety and difficulty concentrating in class. With these types of scenarios, it's more important than ever to turn to the many resources at your child's school whether it's a career advisor, RA, chaplain, or mental health counselor.
Multiple studies show that stress and anxiety can compromise the immune system. In the petri dish of college life, even random colds or coughs can blossom into bronchitis and full-blown pneumonia if a child ignores the symptoms. In fact, one of my daughter's best friends ignored a nagging sore throat, only to have it turn into crippling tonsillitis that took her out for most of the semester. It's hard to counsel your child to sleep and eat right, knowing it's college. Encouraging your child to get some physical activity into their routine can help with focus and stress levels. In addition, checking in regularly with your child to ensure they don't ignore any deeper health issues – both mental and physical — is key as well.
4. Invest in friendships. The first few months of sophomore year, my daughter felt unexpectedly isolated and lonely as her former dorm friendships dissolved. Initially she was loath about walking away from the comfort of those she already "knew," but recognizing that several freshman friends didn't make her feel supported or good about herself, she realized she had to move on. As a result, she became friendly with several students in her new dorm as well as a couple of acquaintances from class she wanted to get to know better.  She also pledged a sorority and found additional girls she could be herself with as well as a couple of older girls who were great mentors from a leadership perspective.
Being quick to notice the signs of the the Sophomore Slump can help your teen enjoy the many benefits sophomore year offers, including closer friendships, taking more relevant classes, and seeking out new opportunities to get more involved at school. After a rough start, my daughter ended her sophomore year on a positive note, well positioned to enjoy her junior year semester abroad.
Posts You'll Also Love Reading:
When Your College Kid is Sick or Has an Emergency: These are the Documents You May Need