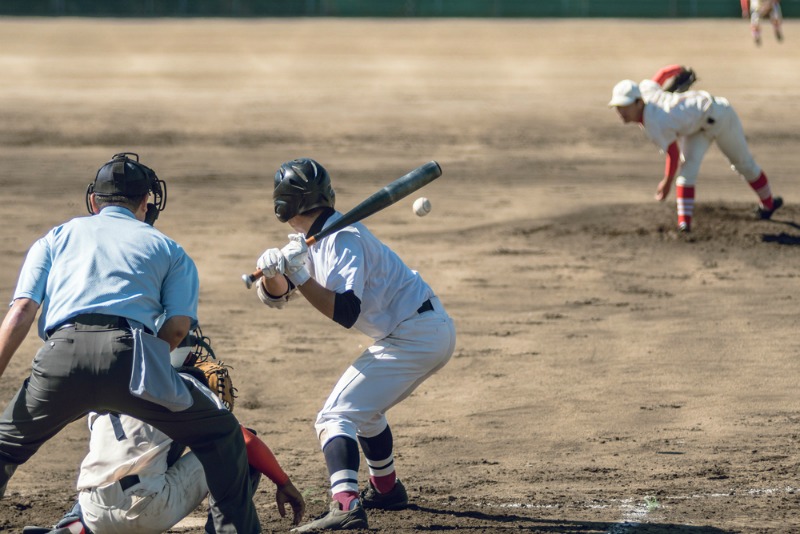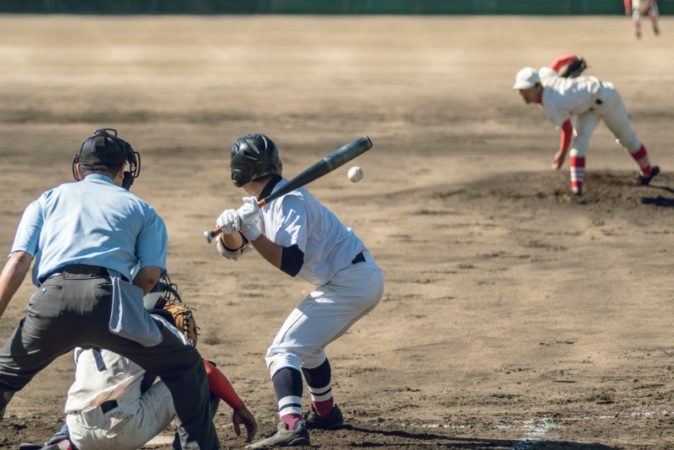 In the aftermath of the college admissions scandal, there is something we need to get straight. One of the scams perpetrated by Rick Singer, the consultant at the center of the scandal was to bribe Division 1 coaches to "recruit" students with fake athletic profiles. As the mother of three teenagers, the false packaging of kids as student-athletes genuinely shocked me.
Those who think that athletics is the easy way to get into an elite school are sorely mistaken. In fact, getting into college as a recruited athlete is one of the hardest ways to get in.

Athletic prowess can provide a leg up for any college applicant, but unless you have an extra 400K lying around for Ivy League bribery, the process is hardly a golden ticket. My oldest daughter, a volleyball player, and my soccer-playing son and younger daughter, are working incredibly hard right now to be recruited as genuine college athletes.
Although it's true that many colleges relax admissions standards for recruited athletes, the vast majority of students who make it onto any college roster, in any athletic division, have trained and struggled for years to earn a spot.
Number of young athletes who will play in NCAA programs in college
According to the NCAA, of the approximately 8 million kids who play high school sports in the US, only 480,000 will go on to compete in any NCAA division program. Seen another way, only 6% of high school competitors become college athletes. And, only a small fraction of kids playing at the college level landed the opportunity because a college coach discovered and then pursued them. The majority of young athletes have to fight to get noticed, while simultaneously striving to meet or exceed the admissions standards that apply to non-athletes at their goal institutions.
Recruitment operates a lot like a job search. The average high schooler who dreams of playing at the college level must go beyond excellence on the field or court, with demonstrated moxie and determination.  The process starts with emails — hundreds of emails sent to dozens of schools over the course of months or even years.
Young hopefuls send letters of introduction, athletic resumes, highlight videos, news of academic and extracurricular accomplishments, and copies of transcripts. More emails go out before every tournament: Hey coach, I'm playing at this date/time/location, my jersey number is 6, would you please come out and watch me? Kids are told to keep emailing until Coach tells them to get lost, because you never know, right?
In that spirit, my son had been emailing Jorge Salcedo, the head coach of men's soccer at UCLA, one of the most competitive programs in the country. Salcedo now stands accused of accepting $200K to arrange for the enrollment of two students who didn't even play soccer.
Of course, like everything else connected to college admissions, athletics is far from a pure meritocracy. For most sports, experience playing on the high school team isn't enough. College coaches want to see the elite club and travel team experience that parents pay for, they want athletes to travel to campus and pay to attend the roster ID camps that help fund their programs, and let's face it, kids whose parents hire a reputable athletic recruiter or admissions consultant to guide them through the process will have an edge without ever resorting to bribery.
Most significantly, as Time magazine points out, the entire college sports machine is disproportionately driven by the unpaid labor of low-income athletes of color who make the lucrative business of D1 football and basketball possible.
As a writer and as a sports parent, I've consistently raised my voice to promote greater equity in youth sports. As a family, we contribute time and money to promote opportunities for low-income athletes in our community. The truth is, my kids have benefited from our family's ability to pay travel team fees and showcase registrations. The disparities in youth sports are ugly and need to be addressed, but they don't negate the work and sacrifice that every athlete puts in to succeed, regardless of what's in their parents' bank account.
Money hasn't protected my kids from devastating sports injuries, the demands of coaches, the rigors of the ACT, or the prejudices they face as young people of color (though money for things like health insurance and tutoring definitely help.) The inequities in the system are inescapable, but for nearly all student-athletes, so is the need for years of dogged hard work. 
Despite the hurdles, I believe that athletes with the ability who want to play college sports can get noticed eventually if they persist. Division I is far from the only option. There are plenty of decent coaches at every division looking for the total package: good players, good students, and good human beings.
None of my kids is going to get a full ride for sports.
They probably won't be admitted to one of the elite schools implicated in Operation Varsity Blues, despite strong athletic profiles and pretty good grades. I do believe all three will land on college rosters somewhere, provided they don't give up. I know that no matter what schools they each end up attending, they'll hear the lie that, as athletes and students of color, they had it easy, despite the years of effort and preparation.
The college admissions scandal reminds us that the whole process has always been harder and more unfair than it should be, for everyone. The unfairness just operates on a sliding scale.
You Might Also Want to Read:
How We Can Help Teens Feel Less Anxious About Getting Into College