Last Saturday we were running some boring errands and stopped at Chipotle for a quick lunch. My husband grabbed our cups and filled them, getting me my Diet-Coke-with-a-wedge-of-lemon-and-a-straw. As he handed me my drink, I looked at that fizzy soft drink with its refreshing wedge of citrus, and tears came to my eyes. I realized that after 25 years of marriage, sometimes love is a Diet Coke with a wedge of lemon.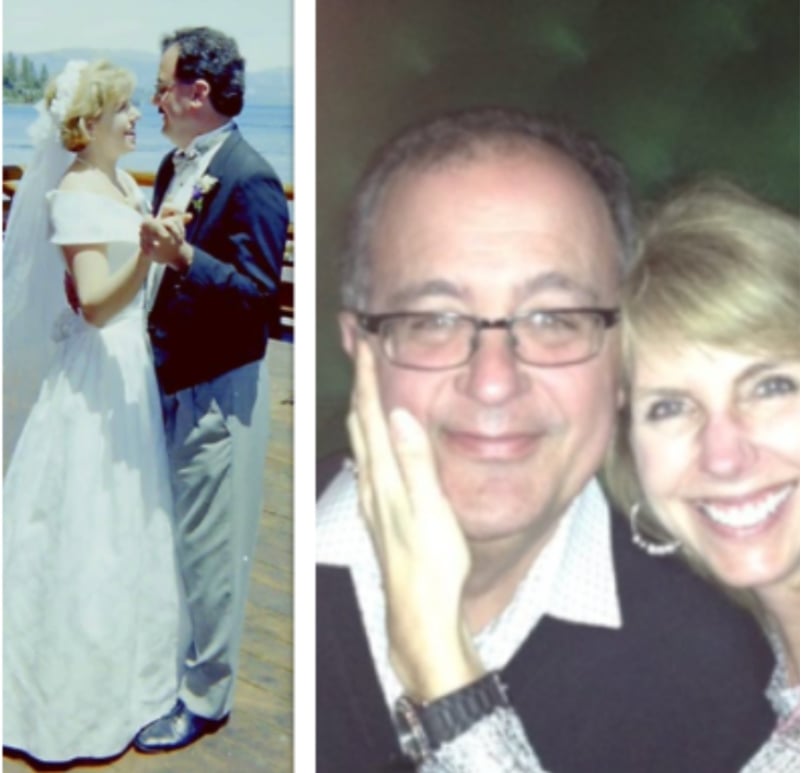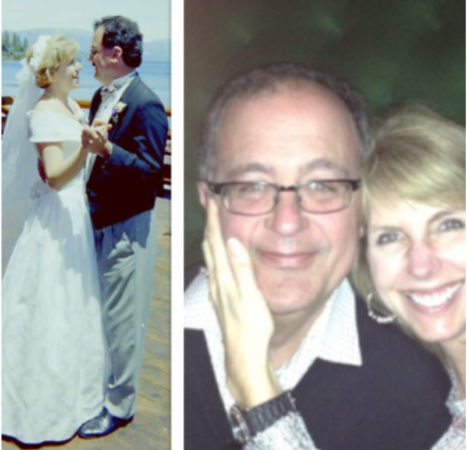 Young love is beautiful.
When we were young and single, love was a long lunch at the little Italian bistro on Fillmore Street in San Francisco. We ate Italian cured meats and little eggplant rollatini sandwiches, shared a bottle of wine, and he introduced me to tiramisu.
We took weekends in the wine country, having picnics on winery grounds, sharing bread and cheese and red wine, and telling each other our histories and secrets. Or we drove through Muir Woods, listening to Van Morrison and making promises to each other.
A few years later, love was a big white dress on spring morning at Lake Tahoe. My dad held my arm and steered me through the aisle of our friends, while the mustachiod man at the end of the aisle looked at me like every girl should be looked at, at least once in her life. We danced with each other and then danced the Cotton-Eyed Joe with our friends.
As we departed from our reception on a friend's boat across Lake Tahoe, Frank Sinatra's "That's Amore" played. Cue beautiful sunset and credits.
Marriage is awesome and busy and fun, but it also can be boring.
And then, marriage. . .
Young love (even though we were in our thirties) was exciting and romantic, and had lots of Big Moments. Marriage isn't, ummmm, exactly like that. It's, let's say, a little more calm. Maybe a little more routine. OK, I'm just going to come out and say it; it's kind of boring.
"Boring" may be harsh. Marriage is awesome, and busy, and fun. Sometimes it is frustrating, maddening, exhausting. But mostly it is terrific. My point here, however, is that during 25 years of marriage there just haven't been that many "This Is Us" moments of romance.
The snapshots in my mind from our early relationship have a dream-like quality, and are almost unreal.  I know they really happened, but they had the quality of a Tom Hanks/ Meg Ryan movie (except that Vito had a mustache, and my hair was never as good as Meg's).  What happens in marriage — at least in ours — is much less cinematic.  But it is bigger, and deeper, and more important.
Love is agreeing to bike ride with a toddler and an infant, even though he hates bike riding.  (And even though it is always inadvisable to bike with a toddler and an infant.)
After 25 years of marriage, love is…
After many years of marriage, love is my husband driving 5 hours to northern Ohio almost every weekend from November to March for our son's debate tournaments. No, he wasn't going to see our brilliant son debate. He was driving all that way, staying in crappy hotels and eating fast food, to see other kids debate. In order for our young debater to participate in tournaments, a parent had to volunteer to judge at tournaments, which meant sitting through hours of incredibly smart and fast-talking kids debating subjects such as "Resolved:  Development assistance should be prioritized over military aid in the Sahel region of Africa." That's love.
Love is my husband insisting that he accompany me to southern Oklahoma, again, to see my family. It's a full day of travel there and a full day of travel back, and requires him to burn at least a few days of vacation time. It's usually 107 degrees, and it always seems to be either a drought or a flood. But he knows that it is easier and more fun for me to have him come, so he insists that he make the journey with me.
Love is a hardcore University of Michigan Wolverine donning Ohio State sportswear, because his lovely daughter has somehow become a Buckeye.
Love is a squeeze of a hand under a table, when someone has said something so stupidly funny (which they don't realize is stupidly funny) that we can't even make eye contact or we will erupt in laughter. It is his ridiculous puns, which make my kids roll their eyes but always make me laugh.
And love is him getting my soft drink at lunch, and knowing that I like a lot of ice and a wedge of lemon.
You'll Also Enjoy Reading These Posts:
The First 25 Years are the Hardest