When helping students apply to college, I am deeply impressed by their persistence in writing and rewriting what sometimes seems like an endless stream of essays. Every fall we eagerly await that exciting news flash: You're in!
And then the real work begins.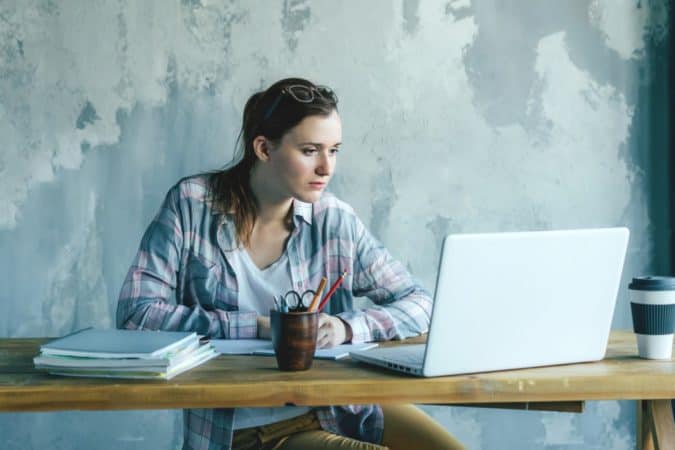 Yes, applying to college is a lot of work: going on campus tours and meeting with admissions reps; deciphering the Common App, ApplyTexas, University of California Application, and other platforms; creating a "brag sheet" for the school counselor; and, of course, writing those endless essays. But all of that pales in comparison to the four (or more) years that lie ahead in higher education.
When students start college, their coursework is often more demanding than what they're used to. But for many students I work with, the bigger challenge is managing their newfound independence. It's the difference between being college-capable and college-ready. In high school, they've often been supported by a network of parents, teachers, and counselors in ways that aren't always obvious.
Tasks parents commonly assist with that students will need to do on their own in college:
Getting up on time for class
Eating a balanced diet
Scheduling medical appointments
Speaking with their instructors about any difficulties with the coursework
Limiting gaming and social media use
Managing money
Going to bed at a reasonable hour
Making a plan to get homework done on time
Remembering to turn in completed assignments
Doing laundry
For college freshmen, the transition to doing all of these things on their own can be rather sudden — but it doesn't need to be. Savvy parents can encourage them to gradually take over many of these responsibilities prior to moving out.
Upon arriving at college, students will have plenty of things on their plates, such as navigating an unfamiliar campus and making new friends; the more that parents can help them master life skills while still in high school, the better. It's also vital for students to become aware of their strengths and challenges, so they will know what types of support to seek out as needed.
What else can students do to become college-ready?
If they struggle with executive functioning (EF) skills such as organization, planning, and time management, they can work with an EF coach during high school to acquire tools that will help them master these skills.
Students dealing with depression, anxiety, or other issues can meet with their school counselor, a private therapist, or a support group. Since the pandemic began, my colleagues and I have seen far more students who struggle emotionally and need extra support to succeed at school. This is consistent with the national Healthy Minds study, which found that over 60% of students had "one or more mental problems" in 2020-2021, a substantial increase over prior years. During lockdown, students were more socially isolated and had fewer opportunities to develop coping skills outside of the home.
Some high schools offer courses in financial literacy and other life skills, which can be extremely useful. Such courses may also be available through a local community education program or online.
If they're on a special education plan in high school, such as a 504 or Individualized Education Plan (IEP), they can attend the team meetings and take an active role in shaping these plans.
There are post-graduate (PG) or gap year programs that specifically focus on college readiness. Students who don't wish to take a gap year can find shorter versions of these programs that they can join during the summer before or after senior year. These programs help build a variety of skills and ease the transition to becoming a full-time college student.
Whether or not they've taken some of these steps, most students haven't mastered 100% of the key skills prior to starting college. Fortunately, they can continue perfecting these skills while they're in college, and there are many supports available to help them do so.
Most colleges provide — at no extra charge — academic advising, residence assistants, peer tutoring, mental health counseling, career counseling, and often specialized centers for math and writing.
Students with learning differences (e.g., autism, ADHD, or dyslexia) often benefit from academic (i.e., executive functioning) coaching, social skills groups, and guidance with independent living-skills services which are only available at certain colleges. These students may need to attend colleges that offer robust, typically fee-based, learning support programs, or hire additional support staff on their own.
So if you're in high school, get ready to write those college admission essays — and start working on becoming college-ready.
More Great Reading:
Three Things that People Get Wrong about Being "Ready for College"