Most college students can just show up on move-in day, attend orientation, and settle in without a hitch. However, for students with disabilities, including chronic health conditions, mental health conditions, physical disabilities, and learning disabilities, the process of transitioning to college should begin well before moving in.
For nearly six years, I served as the Associate Director of Georgetown University's Academic Resource Center (Georgetown's Disability Support Office-DSO). I worked to support undergraduate, graduate, and medical school students with physical disabilities and health conditions. I saw a number of students with disabilities arriving unprepared by their schools or healthcare providers for the transition to college.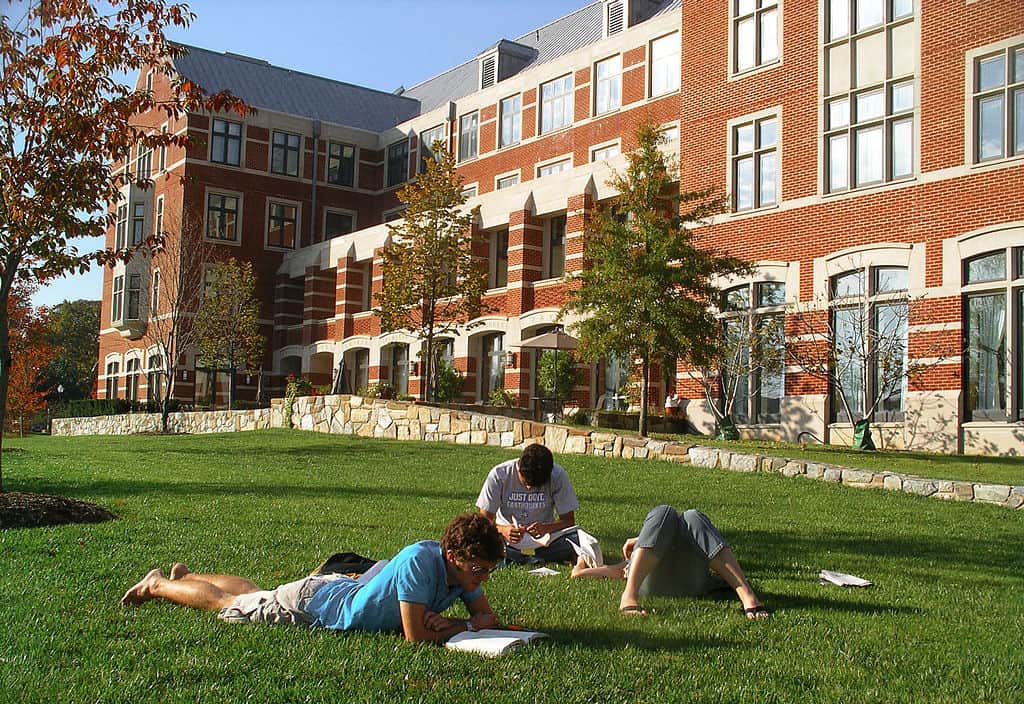 For example, a student with Crohn's disease didn't realize she could request a room with a private bathroom and receive academic accommodations such as breaks during class and exams; a student with a chronic health condition and a learning disability wasn't aware he had to request academic accommodations in college until failing his first mid-term; a student with a medical condition that required transfusions underestimated how she would feel post-transfusion and the flexible course schedule she may need to recover.
 College-Bound students with disabilities
Starting this new chapter can be daunting for students, but there are some tools that parents and their students can use to prepare students with disabilities before they step onto campus.
First and foremost, parents should recognize that there are changes to disability accommodations when a student attends college. Colleges are required to provide "reasonable accommodations" under the Americans with Disabilities Act (ADA). However, students may not receive the same support services that they received in high school.
Additionally, the role of parents in the process of advocating for their student is significantly diminished, meaning that the parents no longer have access to the student's education records because of The Family Educational Rights and Privacy Act (FERPA). Functionally, this means that the parent cannot call the college and inquire about their student or request services for their student.
Parents can, however, encourage their student to follow the process to request accommodations. Students need to be able to request their own accommodations (being specific in their requests), provide documentation, and self-advocate. For many students, the language of self-advocacy is new and can create a hurdle for them in receiving support that may prove to be essential for success in college.
Not all DSO's are created equal. The ADA mandates that universities provide "reasonable accommodations," but the method and care in which they provide those accommodations vary greatly from school to school. This is why it's important to carefully vet the DSO.
How to plan the transition to college
Here is a roadmap for planning your student's transition to college:
Planning for College: What Parents Need to Do
1. Start Early
Transition planning is essential. You can start as early as 8th grade in beginning to lay the groundwork for the transition to college and independent living.
2. Encourage Self Advocacy
Find ways for your student to engage in the transition process, paying special attention to developing self-advocacy skills:
Include your student in conversations about their conditions and accommodations (ie: IEP meetings, conversations with doctors).
Ask teachers and health care providers to direct questions to your student.
Help your student practice self-advocacy in high school; for example, a student with a health condition who needs breaks during class should have a conversation with their teacher about how they will indicate they need a break and have a plan for obtaining any missed work.
Have a conversation with your student about disclosure. They don't have to disclose their disability in the college application process, but if they want to receive accommodations in college, they will need to disclose to the DSO and be comfortable discussing their condition and the accommodations they are requesting.
Planning for College: What Students Need to Do
1. Gather Information
Learn about your disability or medical condition.
Talk to your healthcare providers. Ask healthcare providers to direct questions to you, not just your parents.
Consider how your condition affects you in school, at home, and socially.
2. Practice self-advocacy
Engage in conversations about your accommodations with teachers and healthcare providers.
Make a list of the accommodations you need to be successful in an academic setting.
Make a list of any accommodations you may need in a residential setting. For example, a student with a migraine disorder may want to request a single room, away from elevators.
Contact the DSO before touring the college to set up an appointment and ask questions.
College Search
Just as you consider the college's academic and extra-curricular offerings, examine its commitment to serving and supporting students with disabilities. Meet with the people in the DSO (note that the DSO may have a name like, "Access Services," "Academic Resource Center," or "Learning Services").
During the Search Process: What Parents Need to Do
1. Research
Assist your student in making sure they have documentation that meets the standards of the college. Students need to provide documentation of their disability in order to request accommodations. Individual Colleges may have different standards for documentation.
Create your own set of questions for the DSO. Your questions may be different from your student and could be important in the overall decision-making process.
During the Search Process: What Students Need to Do
2. Interview the DSO
Set up a meeting or a video chat with the people in the DSO. If you have a physical disability or may require a more accessible setting in the future, try to visit the campus in person.
Review the DSO website and find out what documentation the university requires. Come prepared with a list of the accommodations you will be requesting and ask about how they are administered at that school.
Ask about other students with similar disabilities and the types of accommodations they have requested, as well as the challenges that they may have faced in receiving accommodations. Ask if you can connect with current students.
Get a sense of the people in the DSO. Do you feel comfortable with them? Is the staff receptive to your questions? Students should look for professionals who will work with them and support them in the process.
Once you have talked with the staff in the DSO, factor that conversation into your student's decision-making process to determine if the college is the right fit. For too many students this is a secondary consideration. Data from the National Center for College Students with Disabilities Clearinghouse tells us that 21% of college students receive accommodations on the basis of a disability and some studies suggest that it takes students with disabilities longer than 4 years to complete college.
Following these suggestions can be helpful for both students and parents to make sure that the school is a holistic fit for the student; one which ensures that the student can access the services they need in a setting where they feel comfortable and supported.
What You Might Also Want to Read: 
My Teen Has Dyslexia: Five Things I Want You To Know About Him
Learning Disabilities: How to Success in College From Day One