It's back to school season, and with it, it's time for moms to proudly share first-day photos
and wistful sentiments of disbelief about how old their kids have suddenly gotten. "Where has the time gone?" they ask with accompanying tearful emojis. Fellow mothers respond with equally surprised gushes of emotion. Weren't we just sending them to kindergarten? How is it possible that he's in high school already? We blinked, and they grew up!
As an emotional mom, I share the worry and the pride we all feel looking at our grown kids. I fret over the magnitude of the responsibility we were all given when our children came into our lives. I, too, feel the awe-inspiring realization of how blessed we are to see these humans grow up before our eyes.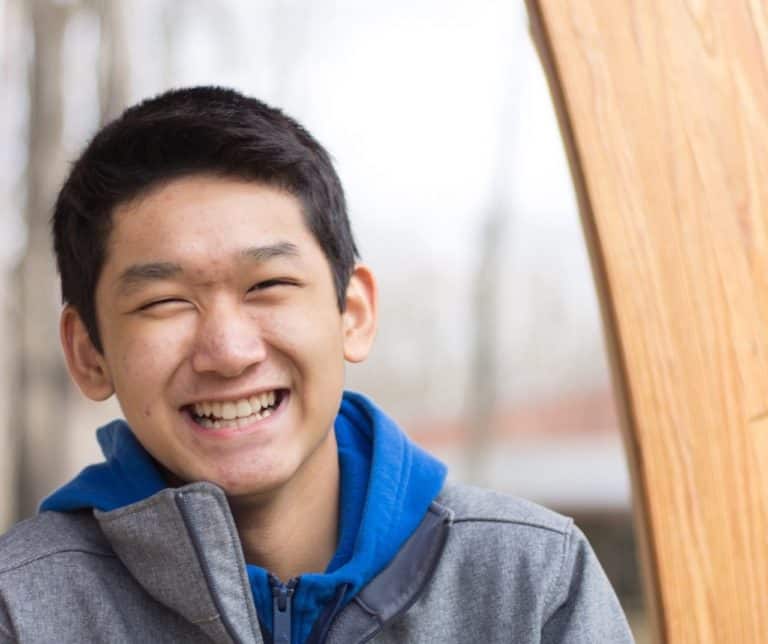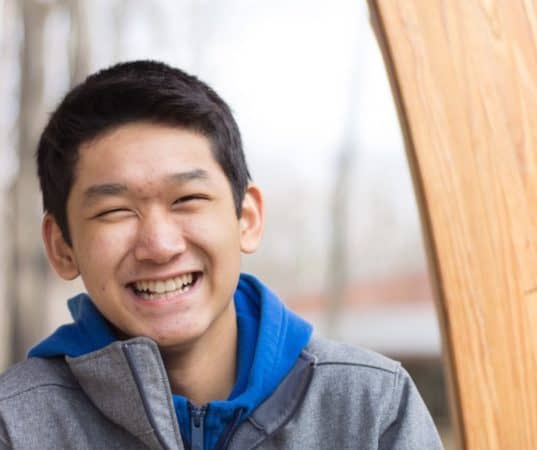 I don't share the feeling that growing happened in the blink of an eye
But I must admit — I do not share the feeling that it all happened in the blink of those eyes. Usually, as a mom, I feel rather that my son's evolution into a young man is occurring right at the perfect speed; sometimes, maybe even a little too slow during the unpleasantness of teenagehood, and sometimes paced precisely for me to relish the blissfully poignant moments along the way.
No, I cannot relate to how fast it goes for most moms. When I think about where the time has gone, my heart begins to flood with a million memories of what got us to this very point. I think of all the many moments of motherhood since day one, the mundane and the grand, the exhilarating and the heart-wrenching, the beautiful and the ugly. I think I know exactly where the time has gone.
This is where the time has gone…
It's gone to endless mornings laying in bed with my newborn, nursing him in the hazy
light of dawn and gazing into his giant dark eyes, pleading for him to drift back to sleep.
It went to the days I felt so frazzled and lost as a new mom that I'd cry helplessly along with my infant, hot tears merging with his as I wondered when I'd ever feel like I had a handle on things.
It went to making baby food and recording first words and the relief each night when Daddy
could take over for a while. It's gone to hundreds of times; I chased my toddler around town like a puppy who escaped his leash as sweat poured out of me and my cheeks flushed with embarrassment over how unrestricted he always seemed to others.
It went to wiping crumbs for the millionth time, patting a puffy diapered bottom at naptime, and reciting every animal and color in the books we read together as the afternoon sun cast its rays on the floor while we relished each page.
It's gone to the countless times of holding hands as we walked to and from preschool,
and crunching giant leaves on the sidewalk beneath our feet and answering insatiable curiosities about the busy world around us.
It went to rainy afternoons playing pretend, camping in the living room, licking the bowls from baking brownies together, and cleaning up colorful sensory bins and crafts.
It went to discovering lush forests, shady caves, and pretty lakeshores together while the rest of the world was quiet with its type of busy.
It's gone to every morning of walking to the corner bus stop, packing love notes in lunch boxes, to family bingo nights at school, and cleaning up after fun birthday parties in the backyard.
It went to stressing over the class bully, videoing a chorus solo, chaperoning field trips to the strawberry farm, and answering tougher questions day by day.
It's gone to each day when I am awe-stricken by how challenging adolescence is, to the nights I lay awake worried over the now-scarier dangers of the world for my son. To the day after day realizations that raising a teenager involves so much of my undoing and redoing and of all the things I still need to learn and practice about communicating, loving, and regulating.
It went to ordering corsages for middle school dances, cheering in our folding chairs at track meets, and applause in the auditorium.
It went to the dark midnights of wild emotions, a first broken heart, and deep conversations I wished would never end.
It continues to go to every day of wanting to hold on, of seeing bright glimmers of the young man I can't wait to get to know better, of begrudgingly getting by with the moody adolescent I'm not that sad to see fade away, of more sleepless nights and more fret and worry than I could have ever imagined.
The time has gone to all the yesterdays, the today's, and our hopes for the future
It's going to all the tiny moments. I am so proud of my child and myself for evolving alongside him.
It's going to the monthly deposits into the college fund, the excited anticipation of visiting universities, and the visions of seeing my son's first full beard and eventual home and future children of his own.
It's going to the hope of tomorrow, yesterday's reflection, and the present's awareness. To every single second we all get to spend mothering these children who are ours yet somehow have never been ours to keep. They have always belonged to something bigger, like the great sky above us.
But if we're lucky, when our children are ready to step into that vast universe on their own, we will have an entire glittering constellation of memories and moments surrounding us from all sides to look up to and remember. To remind us that our time went to so many things. To the very stars, we had a hand in bringing forth to brighten the entire world with their brilliance.
That time is never gone but envelopes us with meaning for all eternity.
More Great Reading: