Several years ago, as high school graduation loomed for my oldest child and only son, uncertainty hung in the air. Yes, he had been accepted to college, and yes, we had paid all required deposits. He had gotten his financial aid package and a few scholarships. He even had a roommate and a date for summer orientation.
But he didn't want to go.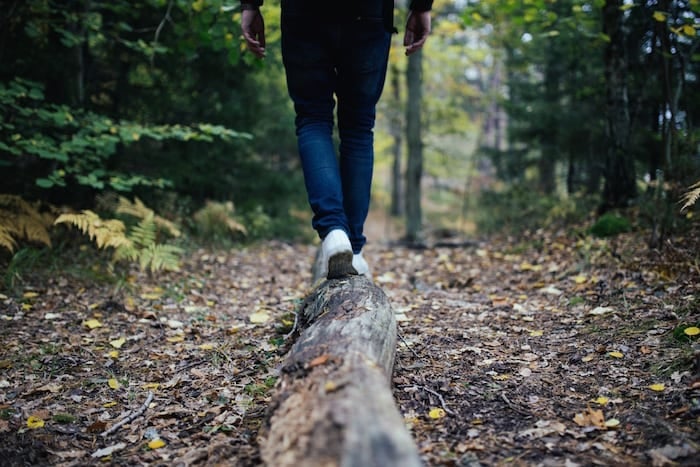 Two weeks before graduation, he told his father and me that he would be staying home, finding a job, and no, he didn't want to enroll in the local community college, not even for a few classes. School was pointless, in his opinion, a complete and total waste of his time. He didn't see how it could possibly be relevant to his future.
Needless to say, I was devastated, and scared, and afraid to even breathe. I had been a high school teacher for all of his 18 years of life. Both my husband and I had advanced degrees. Going to college was what children from families like ours did. Where had I failed?
I already had the move in day in my head. It was circled in red on the calendar, my goodbye speech prepared. How could I watch my friends' children march off to college in the fall while my son stayed in his room, keeping odd hours at a low-paying job? And how could I even begin to look at social media, all the smiling teenage faces and proud parents sporting college t-shirts?
I couldn't help but feel cheated. We had worked so hard, trying to balance that fine line between being supportive and being controlling. I became angry at my son. How dare he do this to me?
It wasn't us, my son said, smiling his dashingly handsome grin. He was tired of school, and he wanted to see what the world had to offer.
I remember begging him to keep his decision secret until after graduation. If people asked, he was to tell them his original plans. We'd break the news slowly, so I wouldn't have to face all the pitying glances of the other parents, the ones I'd gone to school events with for 12 years.
When we finally did start to tell people, in the fall, when it was obvious he hadn't left, I distinctly remember a casual friend shaking her head and saying, in what I'd consider a slightly superior voice, "Well, my children know that isn't an option for them. They will be going to college."
That conversation was the turning point for me. I was struck by her words. After all, it wasn't me who chose not to go to college right after high school. I did that, as did my husband. But shouldn't it be my son's choice to make? We had raised him to be strong and independent, to think for himself and to be a kind, loving person, which is exactly what he was.
This conversation caused me to stop seeing his decision as a reflection on me, and start seeing the decision for what it truly was – my son searching to find out what was right for himself.
I thought of a line in one of my favorite books, The Kite Runner, by Khaled Hosseini. "Children aren't coloring books. You don't get to fill them in with your favorite colors."
I wish I could say that it got easier from there, and it did, but not for a while. We required our son to pay a small amount of rent while he lived at home and worked full-time, and he did that, but for just a year. He moved to a neighboring college town the next fall, and we used the rent he had given us to pay his deposits and furnish his apartment. He eventually grew disillusioned with the types of jobs he could get without further education, and returned to school to become an EMT and a fireman, an honorable but not easy task.
After working in that field for a while, he decided that the time had come to go to college. But during all those years and all those decisions, there were some tough times: when he didn't have enough money for clothes or utilities, when his roommate drove him crazy, when he hated his job, but had to stay at it until he could find something else. All these experiences caused him to mature and grow just as much as attending college could.
Now my nearly 26-year-old son works three nights a week taking care of an elderly gentleman and earning more money than some new college graduates. He goes to school full-time, and will earn his degree in education in two years. He is married, and his wife has her master's degree. He has been matched with a child in the Big Brothers/Big Sisters program for five years, and he regularly volunteers with the historical society where he lives. He and his wife bought a house a year ago. I can't remember the last time he asked us for money.
Our society hands us a picture of what a successful 18-year-old looks like. Those of us with children who choose other paths sometimes hide in the shadows, embarrassed by our perceived failures as parents. I believe it is time we step out of the shadows, quit judging each other, and realize that there are many ways to define success at age 18, and 26, and 51, and 80.
Parenting is like life – difficult, complicated, beautiful. We should realize that there is not any one measure for doing it right, and that we are all in this together, doing the best we can and loving our children and the unique, interesting and amazing people they turn out to be.
Related:
Early Decision, Regular Decision, No Decision