The phone rang at 4:15 a.m. Phones ringing at that time of night (or morning) almost always mean something bad has happened. My husband jumped from the bed grabbing the phone hard when he saw who was calling. He swiftly and nervously answered it, practically shouting to my son, "Michael, what happened?"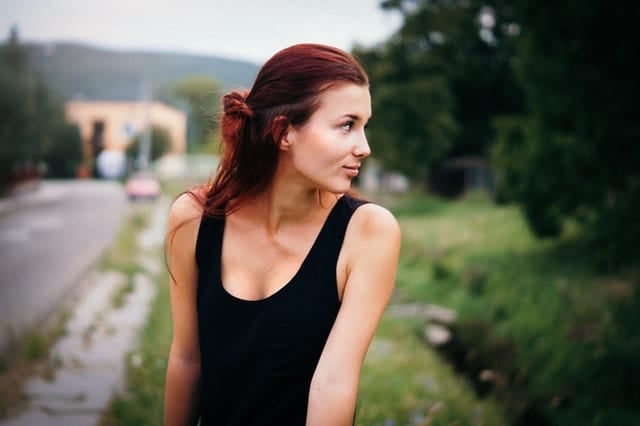 My son is a second year junior at a large university, and has been spending his summer as a resident hall advisor. This means he is responsible for overseeing an entire floor of newly minted college freshmen, both young men and women, who are away from home for the first time, this being their first real college experience.
These kids (and I feel compelled to call them kids because let's face it, a few months ago they had to ask an adult if they could go to the bathroom, required hall passes if they went anywhere, had curfews –  both one instilled by their parents and actual legal curfew ordinances –  and their biggest worry might have what color their prom dress or tuxedo vest should be.) Fast forward just a couple of months, and these kids, some are not even 18 yet, are flying solo, and by solo, I mean most of the time they are totally out of the reach of mature adults.
My son asked my husband if he could immediately talk to me (because it was a girl thing), and proceeded to tell me in a very shaky voice how one of his residents had just knocked on his door, and was worried she may have been sexually assaulted. He told me he followed university protocol, and, after having him on the phone for a while, he seemed to finally settle down and think about how to deal with such serious events. We began to talk about the larger scope of responsibility that both young men and women have when they first get to college, and how many are ill-equipped to handle situational drinking, partying, and the many other freedoms and choices they are now faced with making.
And then he said something that both my husband and I have said many time to each other, "If I had a college aged daughter these days, I don't know what I would do, and if I could send her away to college." When I asked why, he said there are just so many things they don't know, and need to know and practice vigilantly. And then just like that, he shared with me what he wished all freshman girls would know, and dedicated themselves to practicing.
Here's the list that we helped our RA son prepare for college freshmen women: 
1. The buddy system. Always. With no exceptions.
We all know most girls travel in packs, and well, it needs to stay that way. Your best defense against anything questionable happening to you is having friends (and sadly, witnesses) with you at all times. I repeat, At. All. Times. There is no reason a night of drinking should ever end with a very drunk young man and woman alone together. And especially at the tender age of 18, and being away from home for the very first time.
2. Any guy who knows you have been drinking, and still insists on being alone with you and forces this issue, is a huge red flag. HUGE.
No respectable young man will pressure a young girl who has been drinking into leaving her girlfriends behind, and staying alone with him. If he asks, find your buddy system and make a fast exit.
3. It's never to late to say NO.
You can at any time during any sexual act stop, and say no. Keep saying it, fight back. No. No. No. "But I was really into it at first I thought, and then I wasn't, and it didn't feel right, and I wanted it to stop." Doesn't matter. You can still say NO. So say it. Loudly and clearly.
4. You've never drank before, or have only had a few beers now and then, but now you think you can handle hard liquor? Nope.
No way a young woman who might not weigh much, and may have not eaten for hours, can in any way, shape, or form handle a large amount of hard liquor. It's not cool, it's just plain dumb. You cannot give consent when you are drunk. Neither of you can. Period. End of story. Enough with the freshman binge drinking, both men and women.
5. Always have a safe plan out, and stick with your "going out plan" no matter what.
Have a plan with the girls in your buddy system and don't stray from it. It can include secret words you have decided on beforehand that let your buddy system know you are feeling unsafe or threatened, and you need to leave the situation ASAP. Designate at least one, but more if possible, people in your buddy system to remain sober for the night, to ensure that everyone gets home safely. Give that sober person the power to remove anyone they deem to be in a questionable situation. You will thank them the next day when you can actually think clearly.
6. Always know what your options are, and how the university handles these situations.
This includes having the college's victim advocate hotline on your phone, campus police number on your phone, and your dorm resident advisor's phone number. Know that they can be called at anytime, day or night, that there is a protocol that is in place, and every allegation will be taken seriously and handled confidentially.
7. Sober, totally consensual, mutually satisfying sex, does not become "rape" because you now regret having it, feel dirty after, or think that your one night stand was a mistake, or are now broken up with him.
This is a tough one, because many 18-20 year-old young women (or men) may not have the emotional maturity to engage in something as intimate as "casual sex" in the first place. So in some cases, an instant emotional attachment might be made by the girl but not reciprocated, leaving the young woman feeling manipulated and then resentful, and wondering if-because there were no real feelings there  – she was maybe raped?
These are potentially very damaging scenarios for both the young man and woman. Lesson here, until you are mature enough to handle all the heavy emotional attachments that typically go along with being sexually active, don't be. And one night stands at the age of 18 are never, ever a smart choice, sober or drunk.
The author of this post wishes to remain anonymous 
Related:
Rape in College: What Parents Need to Know 
How to Talk About Sexual Assault With Your College Bound Teen
10 Essential Things About Sex I Want My Daughters to Know
SaveSave
SaveSave
SaveSave