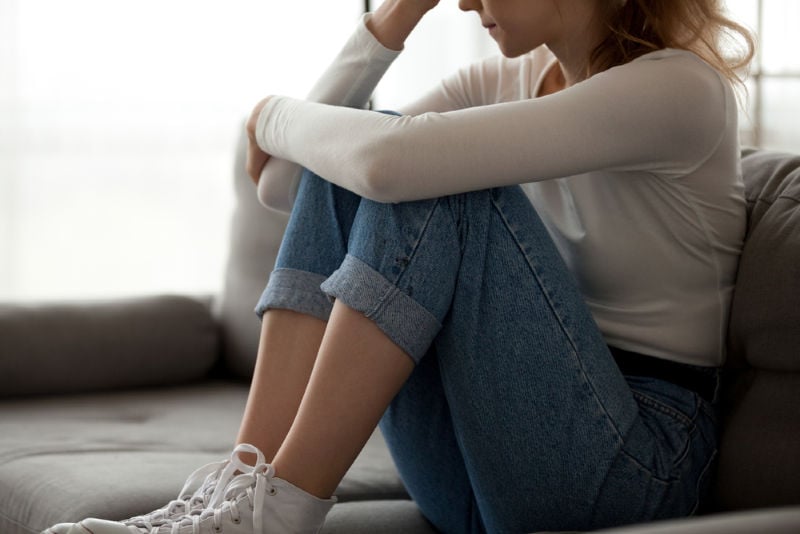 My daughter has been quiet lately. She goes up to her room, closes the door, and after an hour or so, I can smell her candle burning in her room. I walk in to hug her, and her shoulders tense. I ask if she's okay, and she says she's fine. I can tell she wants me to leave, so I go. But it's painful when she shuts me out.
I know she recently broke up with her boyfriend and feels sad about that. Her circle of friends is shifting — often happening in high school. I know because I've been there and have tried to share, but she doesn't want to hear my anecdotes.
She's not closed off. She shares bits and pieces of her life and even tells me about some big events, so I have some insight into her world, which I'm thankful for.
I've learned over the years (her older brother broke me into the teen years ago) that teenagers tend to respond better and open up to their parents more if we don't push too hard. So I try to give them a bit of space and not be too preachy or turn everything into a lecture — something I suck at.
I know she doesn't want me standing outside her closed door fighting back tears, wanting to bust it open, hug her, and tell her repeatedly that it will be okay.
I know she doesn't want me to ask her about it again.
She always hears me the first time, and while once is enough for her, it's not for me. I can't help but send out those friendly reminders. It feels unnatural to keep them in, so I don't.
It takes all I have in me not to suffocate my kids with my attention when they are struggling, not to constantly remind them that I can help them, that I have been in their shoes many times before, and that I understand how hard the teen years can be.
I'd give anything to curl up next to them and talk it through in more detail, and try and to make them feel safe and support them through their situation.
But they don't want me to. They don't need that from me right now. I've made myself available, they know I'm here for them at any time, and they let me in as far as they can. If space is what they need, I am down with that.
But I'm not "down."
I am up in arms because when you see your child struggling, and you feel helpless, it makes you want to run circles in the ground. I don't care who you are, how many kids you've had, or how long you've been doing this. when your child doesn't let you in, it's frustrating, it's lonely, and it makes you feel like you're failing them.
I've never talked to another parent who said they were fine with their child being sad, closed off, or struggling with a tough situation. I've never seen a parent who can just shrug their shoulders and put their child's struggles out of their mind.
You worry, you lose sleep, you go back in your head and replay the last six months and ask yourself if you've been enough. You offer advice, ice cream, and affection. But there will simply be times when your child won't want what you can offer the way they did when they were younger.
And man, that's tough and can make you feel emotions you didn't even know existed.
If you are a parent who has stood outside of your child's door wanting desperately for them to let you in and they won't, or they can't, for what it's worth: I'm standing there with you.
The author has chosen to remain anonymous.
Related:
Parenting a Moody Teen: It's Not About Us