This week I helped a grown man process the death of his mom. She died when he was 12 years old and he now has a full beard and a chiseled jawline. He is not the same little boy… but his heart is the same little heart.
For so many years he had held his sadness and grief deep within his heart. He had numbed his pain and stuffed it down, so deep that he did not even know it was still there.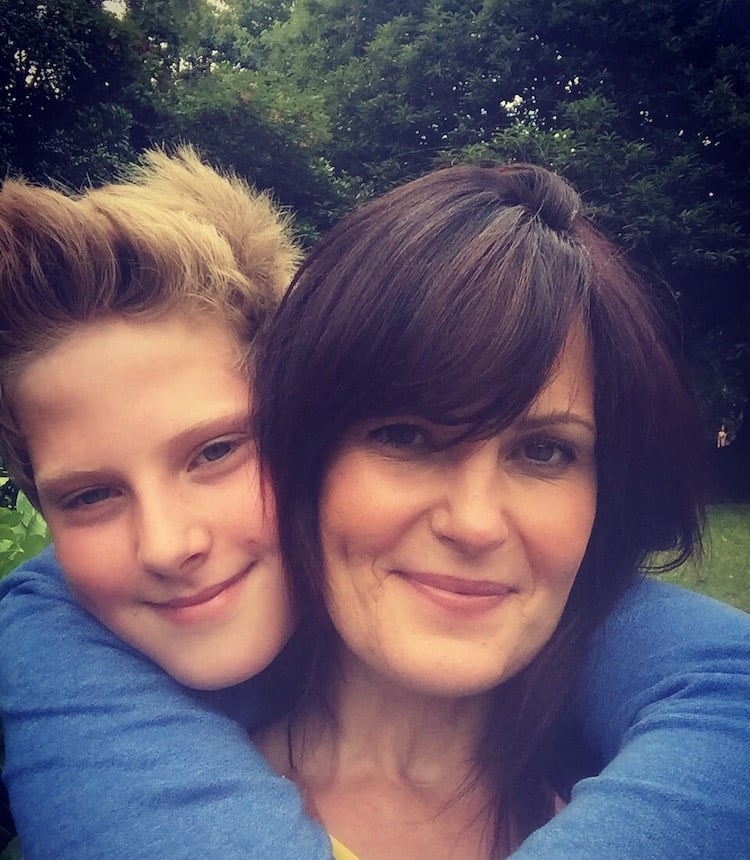 My job was to allow this boy/man to process his grief
My job was simple: I gave him permission and offered him a safe place to finally feel.
And he finally opened up and shared:
He misses his mom.
He aches for her hugs.
He yearns for just one more day together.
He misses her voice.
He longs for her comfort.
He called her "my person."
He is only now seeing how much of a loss her death was for him. He thought he was tough, strong enough to not hurt or feel the pain from her death. He has learned it is one of the deepest sorrows his heart will ever feel.
It's easy for moms to forget their value
We moms often forget our value. It is easy to do.
We focus on all the things we do wrong.
We remember that we yelled at our kids or made a lot of mistakes along the way. We get hung up on all the negative parts of motherhood, often forgetting all the good things we bring to our children's lives. We know we can be a hot mess, lose our cool, and act crazy some days. We own our moodiness, our fatigue, and our fear that we are screwing our kids up. 
We look in the mirror and see a tired woman, sometimes worn down with bags under our eyes and not doing enough or not giving enough to her family. We see our kids, often angry with us for setting necessary boundaries or for not being the perfect parent and we attach our self to that. We think we have failed ourselves and failed them.
But that is not the case.
Our role as mothers is invaluable. We matter.
It is easy to get caught up in what we don't do while forgetting all that we do.
We do for our kids what no one else can
No one is ever as interested in everything you do or as proud of you as your mother.
No one can make you feel strong and smart like your mother can.
No one will protect you and defend you like your mother.
No one can give advice on boyfriends or girlfriends or mend a broken heart as a mother can. 
No one can make you smile — from the inside out — like your mom. 
No one worries about you, stresses over you and prays for you like your mom.
No one can kiss boo-boo's and love on us when we need it like our moms.
No one can replace your mother.
Moms, you are so, so valuable
So, if you're a mom or a mother or a mama or a momma or a mommy…listen up.
You are valuable, even if you don't hear it from the rest of the world.
You are valuable regardless of what you do or don't do. Regardless of all that you are and all that you are not.
Your best is good enough.
You are valuable even when you look around and feel tempted to believe that you are not as good as other moms who seem to have it all together.
Side note: We all know that's a big fat lie because none of us have it all together. Some just hide it better.
You are valuable because you are helping shape history as you develop and mold the lives that are entrusted to us.
You are valuable because you are an infinite collection of emotions and memories.
You are valuable even if you cry on the couch, order takeout (or pizza… again!!) because you could not find time to make dinner or hide in the bathroom because you just need one minute to yourself.
You are valuable because you teach your kids that being upset or angry with someone does not mean we do not love them. Love can have many emotions and we are helping our kids understand this powerful message.
You are valuable because you shelter and guide their lives and they need you more than you know.
You are valuable because you offer something no one else can offer your child: pure unconditional love. 
There is an old saying that says, "The hand that rocks the cradle is the hand that rules the world." I think there is a lot of truth in that.
Your kids watch you and love you
There is no lap like a mother's lap and no heart like a momma's heart.
Those little or big eyes, young or old, that look at you — they think you are wonderful. They think you are more than enough. And they will need you — always and forever. A mother-child relation does not end in umbilical cord separation. It is a forever bond. The value of a mother never fades in one's lifetime. 
Lean in momma's — ignore the pile of laundry or dirty dishes in the sink and know that you are so important, and your child needs and appreciates your love, even if it is not voiced. Know that one day you will be missed, and you will be ached for.
Know that you are making a difference.
Know that your hugs are irreplaceable, and your love is indescribable.
Know that you will always be someone's person.
More To Read:
For the Word that Follows "I Am…" Why Could I Only Answer "Mom"?