The other morning, I sat looking at my kitchen faucet and a wave of sadness washed over me. The man I am in love with had just left after we'd shared an amazing few days together; the house was quiet as my three kids were with their dad. I was alone with my thoughts and it felt scary.
I missed my kids deeply; I was missing the man who stood in my kitchen and kissed me good bye a few moments before. And as I let the warm water run over my hands, I realized how confusing it was to miss them all at the same time.
I was overwhelmed with happy emotions; the emotions everyone experiences when they first fall in love. Yet as I looked at my kitchen faucet and remembered the night I'd drove out to this house to meet my then husband who was putting the finishing touches on our new home before we moved in, I was incredibly sad.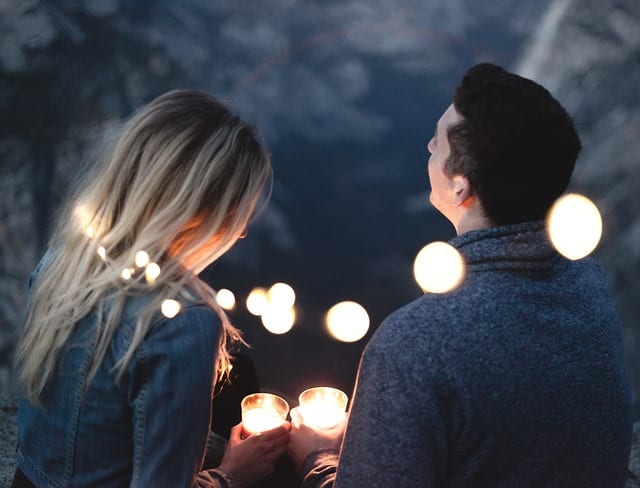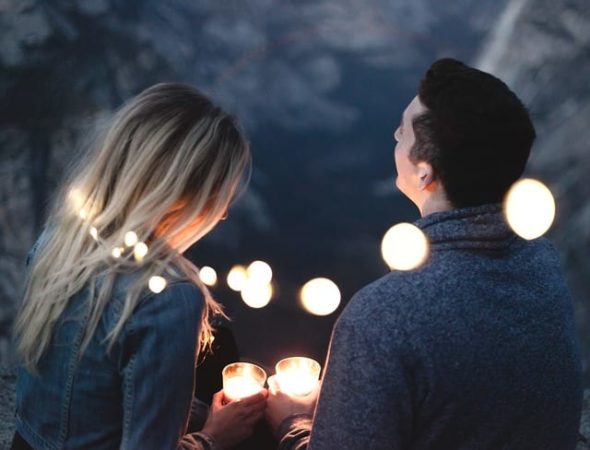 "I'm putting in the kitchen faucet, but I don't want you to see the kitchen until it's done. It will be the big reveal," he'd said. I was sleep deprived, pregnant with our second and had left our 1-year- old in the car sleeping so I could drop off dinner to my husband who was working all day, then coming to our new home to do the plumbing work.
"The big reveal," I repeated and I couldn't stop laughing. A few minutes later, I pulled out of the driveway that rainy night thinking, it won't be long and this will be our forever home.
Three weeks later we moved in– that was 13 years ago.
Now, after having three kids together and being married for 15 years, we are divorced.
That morning felt like a pivotal moment in my life. I don't know if I'd ever allow myself to fall in love again after my marriage ended but here I was.
I felt blissfully happy, but something was in the way. My nostalgia of my old life, the one where my kids were small, and I had a husband who came home every night, and I was so sure of what the future would hold was gone and I was missing it.
Somehow being in love with a man who is not my kids' father made me long for the life that used to mean family time on the weekends, reading the kids stories until they feel asleep and going to their baseball games together on Saturdays.
My two lives were colliding. I felt like I was only allowed to feel one emotion at a time and I was wondering if I could be a good girlfriend if I was sad for my old life. And at the same time, I questioned my role as a mother because I am so giddy in love and this new man who has come into my life; this man I wasn't expecting, is taking up valuable real estate in my brain these days.
My house isn't as clean. I don't spend every extra second working or tending to my kids any more. I have a personal life that includes more than just going out with my girlfriends once a week. And I can't help but feel guilty about that.
I spend time thinking of him, what we've shared together and what we will share going further.
I'm not used to this. There's no way to prepare for this kind of life change.  And there is a part of me who is all done with changes because we've been through enough of those lately.
When my kids were small, if someone had told me as they turned into teens, my marriage would be over and I'd fall in love with someone other than their father, I would have never believed them.
But here I am. I am mourning my kids' younger years and my marriage. I am taking care of myself and have fallen in love. I am still a great mother even though I'm not hanging on to every memory from when my kids were tiny and the guilt from my ending marriage has faded because I allowed myself to be vulnerable and with someone who is so worth it.
But it doesn't mean I've closed chapters in my life. It doesn't mean I've left them behind or they aren't a part of me any longer.
It simply means I am creating a new chapter. And I am allowed that. I am allowed to continue on with my life and find love again. It doesn't mean I don't recognize the mistakes I've made. It doesn't mean I won't remember taking my son out in our new yard, or our first Christmas, or any of the other memories we made when I was married to their father.
It means I have decided to keep living. It means there will be times I will miss the days when my kids were small and I was married.
But it doesn't have to take anything away from the new love that I've found. Just as my new love doesn't dilute any of the memories I have of my family.
And that's all okay.
Related Links
The 10 Best Tech Grad Gifts Your Kid Will Love
This Is What A Working Single Mom Needs Her Kids To Understand
SaveSave
SaveSave
SaveSave