It's a secret club no one wants to be in. If you're in, you're in for life. You will be exhausted, stressed and live in constant fear. This is what living with a child who struggles with a mental illness is like. You don't really live-you simply survive, you cope. It's a parent's dirty little secret.
The idealization of suicide, whispering that it has all the answers…it doesn't. All it does is take any opportunity for them to ask questions ever again. Mental illness does not discriminate. When it knocks on your door, it is prepared to come in and take over your life.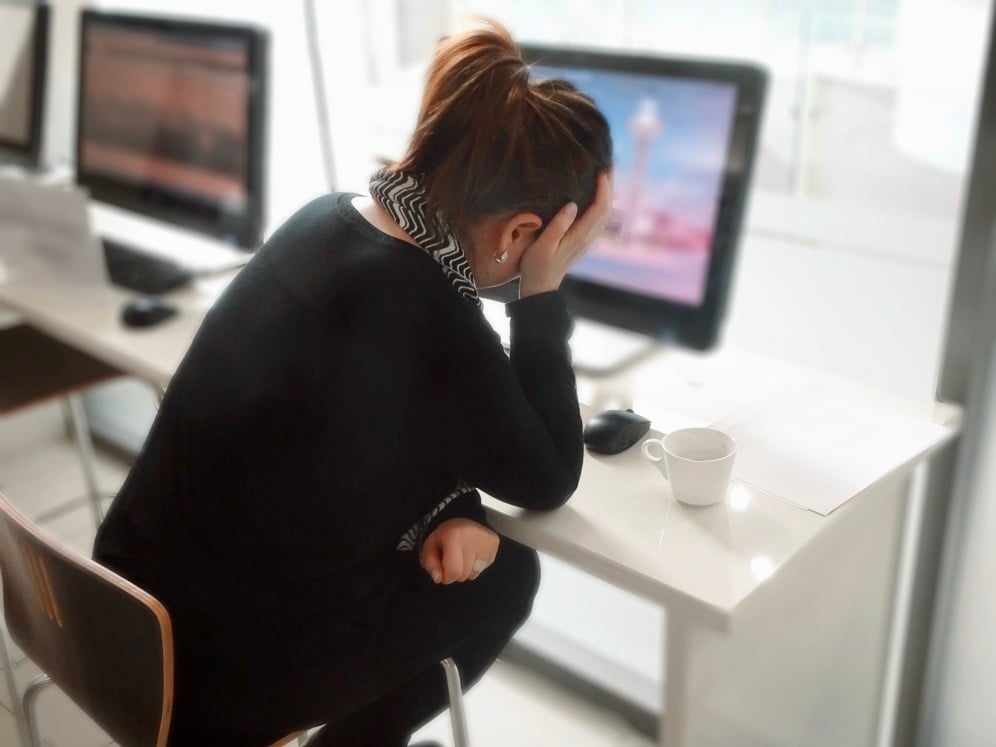 When Your Teen Suffers From Mental Illness
Get ready; you are in for a fight of a lifetime.
Some deal with their disease by using drugs, alcohol, cutting, eating disorder or being promiscuous. It is a distorted way to help feel like you're in control of an uncontrollable pain. You can't kiss it and make it better. It is a heartbreak a parent never fully mends from.
You discipline like you are walking on eggshells. Some even stop disciplining because of fear. Fear of triggering a reaction and the fallout is not worth the risk. You are desperate to make it to the next day. You do whatever it takes to get there. You mourn the child who used to be.
Mental illness injects itself like an IV. Slowly dripping fear and failure through your veins. No matter how loud your mental cheerleader is your reality is louder. You re-live every moment of every day with "could have, would have and should have" done something differently. Then everything would be different. They would be different.
If you have a spouse or other kids, they'll try for a while. They'll support, understand and even help out. Ultimately, they will want the attention, patience and unconditional love that you are neglecting to give to them. They will demand it. You give out of love, resentment and guilt. That's what you do- GIVE. There are no trophies, you don't even get a participation ribbon. You are in survival mode. Forget putting the air mask on you first…your plane is going down in flames…you need a parachute.
You live day to day HELL- some days it's hour to hour.
It is the most paralyzing feeling not being able to fix your child's jagged view of themselves. You wish they could see themselves through your eyes. Your emotions are suffocating, you are drowning in them.
You will be criticized, questioned and judged. You quickly learn not to judge others because you know what could be knocking at your door. Advice is shoved down your throat. Stop coddling, lay down the law with tough love because obviously you are being manipulated.
Ask if they ever ran up the stairs two at a time after continually calling out and there is only deafening silence…or taken off a bedroom door so they can't lock you out, cleaning blood off their arms and legs because cutting is the only way to quiet the pain.
You find yourself riding in an ambulance after convincing yourself they were better, but instead of going out with friends they overdosed. How do you tough love that?
Mental illness is a dirty little secret. You won't be putting a bumpersticker on your car proclaiming your child has a mental illness. That would be admitting that somehow your child is broken, that you are broken. YOU broke them. You learn to scream in silence so no one can hear. People don't want to hear. No one wants to even imagine their child with mental health problems. No one wants to get near or go there…it's too dark. You go there because you have to. There is nowhere else for you to go because YOU LIVE THERE.
This disease only gets noticed when the unimaginable happens and even then people don't want to cross that invisible line. They throw prayers, thoughts and sympathy like they are at a ticker tape parade. The smell of pity makes you sick.
You do not have to fight this battle on your own. When you are ready, find a support system, a group, or professionals that are knowledgeable and empathetic. In that support system you will find all the tools you need to fight this invisible disease.
Most importantly, be patient and kind to yourself. Embrace the fact that you cannot fix them. Don't try to fix them. They aren't broken. Neither are you.
The author of this post wishes to remain anonymous.
You Might Also Enjoy Reading These: 
How to Identify Mental Health Resources on Campus and Why That Matters
To Parents With Teens Who Struggle With Mental Health: I See You