There's something deeply satisfying when we see that our kids really love and use the presents we pick out for them. These holiday gifts for college students and young adults are the things they will use, and thank you for, all year long.
We receive small amounts of compensation from purchases made through some of the links on this page which allows us to pay our writers.  Thanks! 
NEW! See all of Grown and Flown top picks for holiday and grad gifts in one place. 
Holiday Gifts for College Students
Sonic Alert Alarm Clock
Is your son a heavy sleeper who snoozes through any conventional alarm clock?  Here's one that will get him up and out the door so he never misses an early class, again.
MY LATEST VIDEOS
Plantronics Wireless Bluetooth Headphones
Wireless, waterproof, sweat proof, perfect for working out or just walking across campus.
10 Ft Charging Cable
If you have a kid in college (or soon to be going) a long charger cord may be the single most useful gift you can give them. They can have their phone plugged in and charging overnight yet still close enough to their dorm bed to use as an alarm!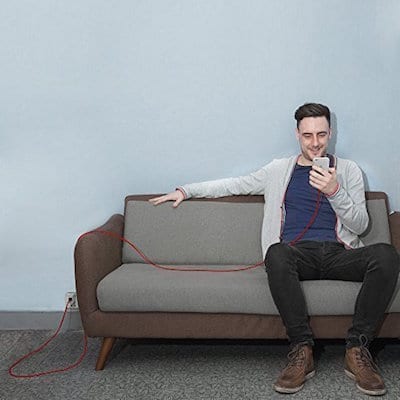 Echo Spot
Amazon's newest line of Echo products, the Spot is perfect for your college kid and they will soon wonder how they did without. Want to make sure to see them far from home? Get two and make video calls.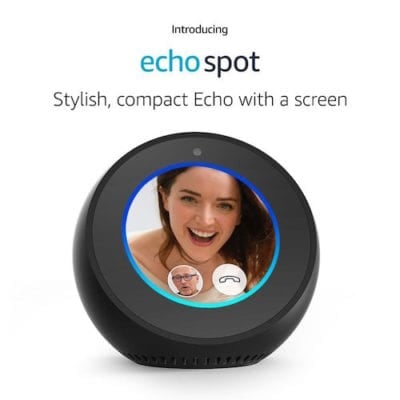 Family Photo Book
Remember the excitement when we picked up photos from a roll of film we had developed?  Treat your kids to that same thrill by printing out some of the great pics in your phone and create this wonderful keepsake.
We love these, our kids love these. We include them as holiday gifts for guys but they are great for any family members. If there are little ones in your family, OMG Smallbirds!!
Meet 100 People: A How-to Guide to the Career and Life Edge Everyone's Missing
We love this book that teaches kids one of the best job seeking lessons they will ever learn: How to create your own network and why we all need one.
These boots are among the most durable and practical of all winter boots ever made.  They are among our favorite holiday gifts for college students, especially for those going to cold country for the first time.
Sephora Gift Card
There is a reason why every Sephora store is always buzzing anytime I dip into one of their stores. It has absolutely every beauty product that your college daughter would ever need or want. This gift card will be put to good, and immediate, use!
Tile Mate – Key Finder. Phone Finder. Anything Finder
These ingenious little square tracking devices will help a distracted college kid keep up with phones, keys, and other easy-to-misplace valuables.
Blink: The Power of Thinking Without Thinking
Malcolm Gladwell's bestseller is an inspiration. We love adding books to our list of holiday gifts for college students.
Herschel Supply Co. Backpack
Why not give your college kid one of these spacious and trendy backpacks to use both every day as well as for an overnight bag?
Simple Modern Stainless Steel Vacuum Insulated Bottle
Every student needs a water bottle and this one will keep cold things cold, or hot things hot, all day long.
Microwave Pasta Cooker
Genius for kids in dorms or for those who have little time to cook pasta.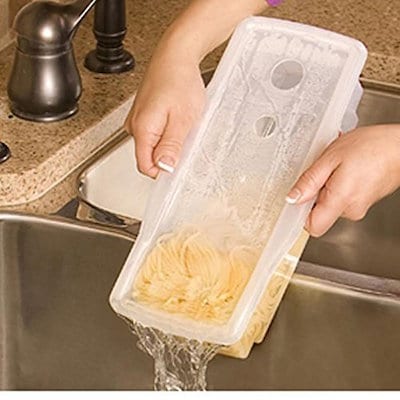 Away luggage is young and trendy and they call it "first class luggage at a coach price." Bonus feature is the built in charger so your student can keep their phone battery ready while on the go.  While this is not a gift they will use EVERY day, they will be so happy to have a great new bag whenever they travel.
Hydro Flask Sports Water Bottle
This bottle is super popular on campus now. Say goodbye to plastic bottles forever!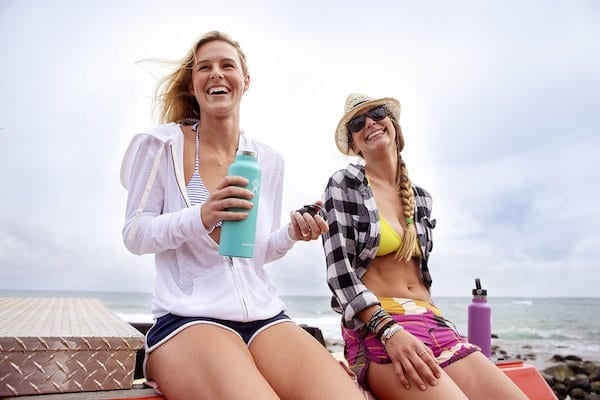 Join Prime Student FREE Two-Day Shipping for College Students
This is the single best holiday gift for any college student! Check out all the  features beyond two-day FREE shipping. Free for 6 months and month-to-month pricing after that.
Related: Other Holiday Gifts for College Students:
Awesome and Super-Popular Holiday Gifts for Him 
Holiday Gifts for Her That She Will Love 
Trendy Gift Ideas for the Holidays: Your Kids Will Love These  
Holiday Gifts for Teens: Fun, Popular and Practical
Best Gift Ideas for the Holidays That Are Just for Fun!
SaveSave
SaveSave
SaveSave
SaveSave
SaveSave
SaveSave
SaveSave
SaveSave
SaveSave
SaveSave
SaveSave
SaveSave
SaveSave
SaveSave
SaveSave
SaveSave
SaveSaveSaveSaveSaveSave
SaveSave
SaveSave
SaveSave
SaveSaveSaveSave
SaveSave
SaveSaveSaveSave
SaveSave
SaveSave