Ah spring. The first signs of life emerging after a long winter. Crocuses pushing up out of the dirt. Budding trees. Warm evening breezes. Bliss, no?
Cue screeching minivan tires here.
This season also brings spring sports and activity schedules and the startling realization that I probably have to quit my day job just to get my kids where they need to be.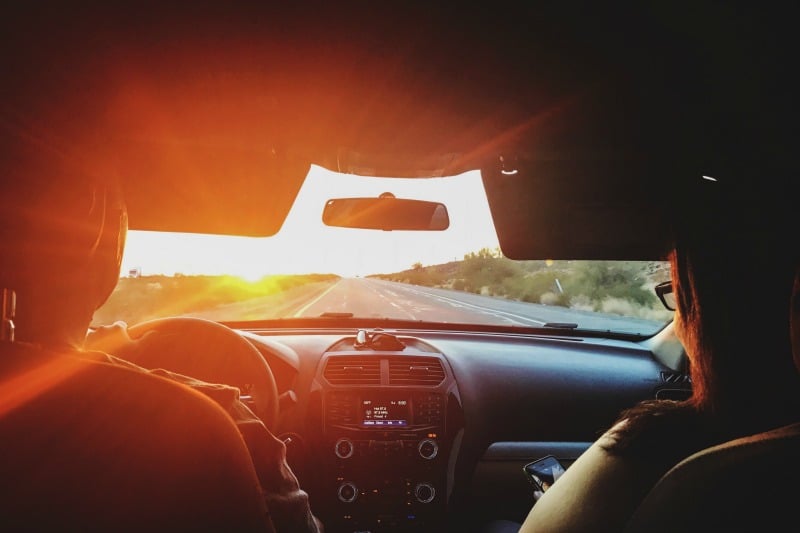 What Are the Spring Sports in High School?
Just before the clocks sprang forward, I received the first scheduling email from one of my teen's sports coaches. It went something like this: "Hello parents and athletes! Practice will be held every day. Some days we will start at 4. Some days we will start at 5 or 6. Depends when we can get the field. I'll let you know each day via a team app. Probably by about 3."
I had just barely picked my jaw up off the ground when the second kid's spring sports coach emailed out: "Hello parents and athletes! This spring, we will have practice sometimes once and sometimes twice a week. If we get rained out, we might add other days. Or move the location altogether. I'm scheduling some tournaments. Some will be an hour away. Some two hours. Not sure of the dates yet. Just keep every single day free from now until Labor Day and I'll let you know. Via team app. (A different one than your other kid's coach uses. Obvi.)"
I stared at the screen caressing a burgeoning migraine trying to figure out how I was going to get two kids in opposite directions with only a few to no hours' notice each day.
Then the schedule came out for my third child.
Wait.
Let me interrupt for a moment here to answer the obvious question – yes, I have three kids. But I really don't think that's an extraordinarily large amount of kids. After all, some people have four and even nine kids, and survive right? (I'm looking at you, Osmonds). And I would argue that even ONE child with a constantly changing activity schedule might be sufficient to complain about, yes?
Anyways.
I was still lamenting the impossibility of what was being asked of me this spring when the third sports schedule landed in my inbox. It came directly from my high school freshman. Via yet another sports team scheduling app. A full roster of track meets all over ours and the neighboring county. "But not to worry, Mom, each one is right after school, and I don't need a ride as the team bus will transport me to and from."
Oh thank goodness. I exhaled. 
Prematurely, it turns out. The next line of my 15-year old's email was: "Of course, I expect your face on the sidelines of every single meet. Cheering me on. Like all the other attentive and dutiful mothers."
Crap.
This same thoughtful son recently applied for a summer internship. Yay! Drive.
Initiative. Independence. Isn't this exactly what we want of our teen kids?
Hold your horses. It turns out there is a mandatory orientation session scheduled from 5 to 8 PM on a May Thursday evening. This orientation session is scheduled in a neighboring city with a robust rush hour commute, which, on a good day would take an hour to travel into. The only way to make it on time to a 5 PM meeting in this city, is to either work next-door, or leave the office early – at 2 or 3 PM – to beat the rush.
Sigh. There's that pesky work conflict again.
When dilemmas like this crop up in our lives, I can't help but wonder: How does anyone work anymore? And still get their kids where they need to go?
Outsource, much? As I was contemplating yesterday how to get my teen son home from the team bus drop-off location (because he wasn't sure exactly when he was due back and I had to juggle two other kids' schedules and also find a spare moment to, you know, pee), I threw out the possibility that I might hire an Uber driver to pick him up. He was horrified. "Mom, what will the other kids' parents think when they see me getting into an Uber after the game?"
"Um, maybe they will think I'm brilliant, and maybe they will likely start doing the same thing every day?"
He was not convinced. "Mom, be reasonable."
Reasonable? How is anything about this schedule reasonable?
This morning, I started researching learner's permit requirements in our state. I toyed with the idea of lobbying for a lowered driving age just so I'd have some help for the chauffeuring duties, and wondered if I could get it passed in time for fall sports.
Listen. I'm an author with a flexible writing schedule (I'm writing this article in my car during a rain delay at junior high baseball), but everyone knows that a writer's salary is generally not sufficient to pay any real bills. I supplement the writing with a day job, one with benefits and one that I actually love. I do marketing and fundraising for a socioeconomically diverse private school, where my children just happen to be students. The problem is my job conflicts with nearly every single thing my kids want to do.
Still, I work largely school hours and there is some flexibility at night. Frankly, if I did not have this flexible job, I would not be able to have my children participate in any extracurricular activities, and that sobering truth hits home nearly every day as I'm contemplating whether I need to quit my job to get my kids to their respective destinations.
(In case you're wondering where my kids' father is – I have forwarded all of these scheduling emails to him, and his response is – and I'm paraphrasing here: "Thanks for letting me know. But I have a job." Good to know.)
Yes, we gather with friends to carpool at times too. But this is just a temporary plug in the dam. The truth is I'm sharing driving responsibilities with a bunch of other working parents all trying to figure out how to get our kids where they need to be and still hold down day jobs.
Forget about time to make dinner.
We mostly eat on the go. Forget about yoga or weight lifting or any other kind of self-care on this schedule. I recently saw on social media that a friend – a professional mother of 2 busy kids – had escaped to Mexico for a weeklong Pilates retreat. My first thought was "how decadent," but upon further reflection, I realized the only way to actually get to an exercise class under the current conditions is to leave the country.
She has the right idea, I realized in awe. Instead of Pilates in Mexico, I planned a spring break getaway from our hectic schedules – to Florida. Ironically, when our flight got canceled due to snow, I had to switch to Plan B, advising the kids that we would drive to Florida from our rural Pennsylvania home instead. "But, Mom!" A chorus of pubescent voices screamed. "That means we will be in the car for 18 hours! How can we possibly do that?"
I laughed. 18 hours straight in a car? That's a normal Wednesday in my world, folks. At least now there's a beach and a mai tai at the end of the trip.
Was it like this 30 and 40 years ago when our generation was playing little league and participating in high school activities?
It must have been, but I don't remember it that way. Maybe coaches were more lax back then about schedules and maybe two working parents just weren't the norm. Maybe schedules were set in stone because no one could email or text changes with only an hour's notice. And maybe the weather was more reliable before climate changes took effect and practice schedules didn't have to be adjusted constantly based on weather contingencies.
Whatever the reason, I don't remember anyone ever contemplating quitting their day job to get me where I needed to be, and so I power through and dismiss the thought this particular spring before it takes hold too deeply.
After all, I need my job. If only to pay the exorbitant fees associated with these spring sports and activities.
But that's an article topic for another day.
Happy spring, my fellow road warriors!
You Might Also Like: 
Dear Son, Don't Worry, My Mom Ruined My Life, Too
Teens Need to Know That Failing is More Than OK, It's Actually a Necessity