Dear Moms and Dads,
You sent your dear son or daughter off to college this year. Maybe it was for the first time, maybe you are all veterans at this.
You have been sad about this change, just as much as you have welcomed and strived for it.
Maybe your kiddo has come home a few times.
Maybe your kiddo has been busy with school activities and studying.
Maybe they are good at texting and calling.
Maybe you are wondering if they have lost the use of their fingers.
But, today, let me show you another side of their journey.
Today, your son or daughter came to see me during office hours.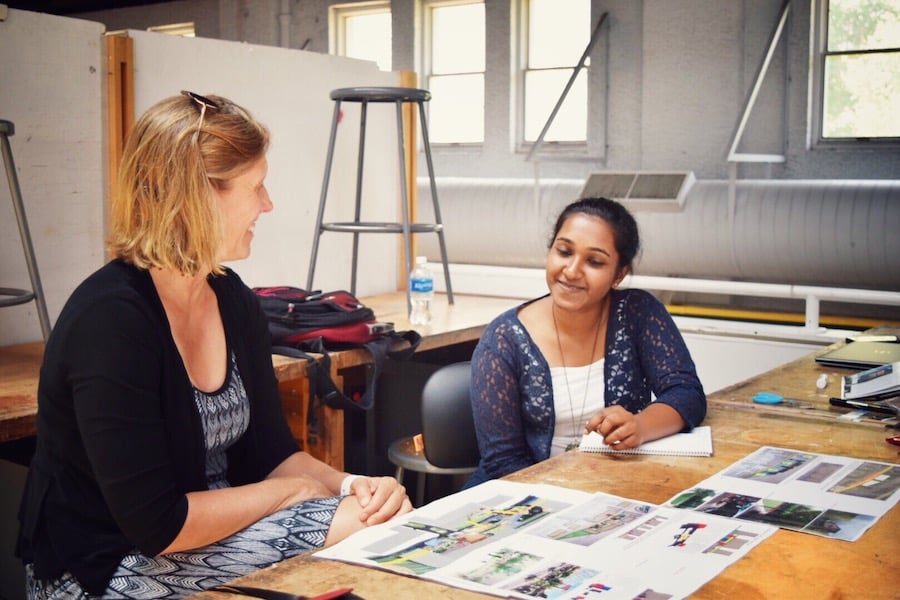 During every class period, I urge (sometimes even beg them, just like you did at home) to come and see me if they need help—help with class, help with college, help with life. I tell them to bring lunch, or coffee, or just themselves. I invite them to come in and hang out.
And today, they did.
At first, they asked some questions about class. Maybe a few questions about what we talked about. Maybe a few questions about how to do better on tests. Maybe a few questions about a recent assignment.
We talked about it. Cleared up any questions. And they just sat there for a second…not sure if they should stay or go…not sure what to do…how to end the conversation…how to stay.
And then, because I have been teaching for 22 years, I ask, very simply and with a big, bright smile, "So, how are your other classes going?"
And then, they sit back.
And they open up.
They spill.
They share.
And they listen.
They don't leave for an hour.
I now know them.
I know you. I know your family. I know their journey. I know their joys and their fears. I know their dreams.
I know you have raised a spectacular young person, with a heart and a soul. I know you have raised a young person who reflects the compassion, intelligence, manners, and motivation that you worked so hard to instill in them.
And I get it.
I get it as a teacher. I get it has a parent whose own child is a college junior. I worry about her. And today, I urge YOU to see a different side of your baby.
They are doing a fabulous job in this phase of life.
And you should rest easy, Mom and Dad.
And when you worry? Know they are reaching out to a new village of supports.
And we are happy, happy, happy to know them, talk with them, and see their faces in our offices, share a cup of coffee…because we love teaching your kiddos.
They are our future.
And it looks amazing.
A College Prof and Mom of 3
You Might Also Enjoy:
My Nest Did Not Empty; I left It
With 22 years in higher education, Meegan Zickus currently teaches Bioethics at Grand Valley State University. She recently completed ten years on service on the local Board of Education where she earned the highest educational honor of the President's Award of Achievement. This past year, she won the WGVU Making a Difference in Education Award, highlighting her work on Allendale Advocacy, a grassroots group dedicated to "being the change you wish to see in the world." Meegan and her husband of 25 years care for his great grandmother, Gigi, and three daughters in Allendale, Michigan.