As a parent coach, I regularly talk to parents who struggle with how much to help their young adults; when to step back and when to step up; when to say yes and when to say nope, I think you can manage that on your own. Full disclosure: I have two young adults living at home right now, so this issue hits close to home for me.
So, do I think it's OK, or bad or good for a young adult to live with a parent or parents?
Yes.
No.
Maybe.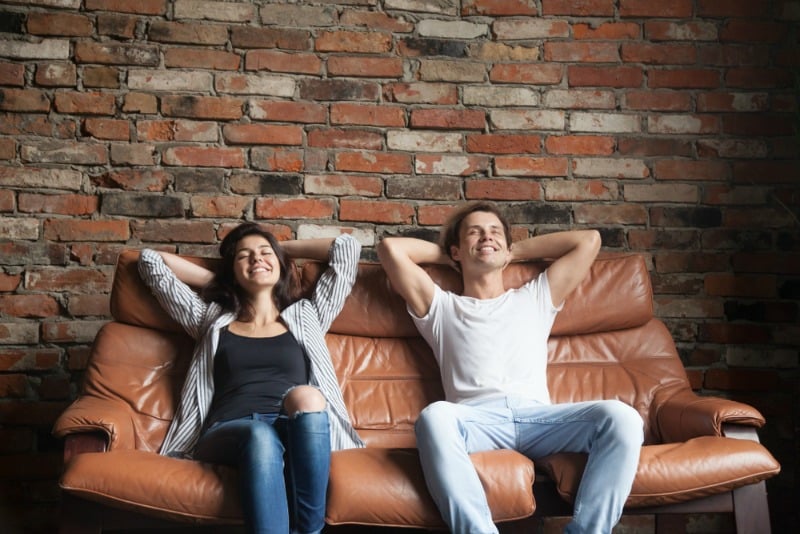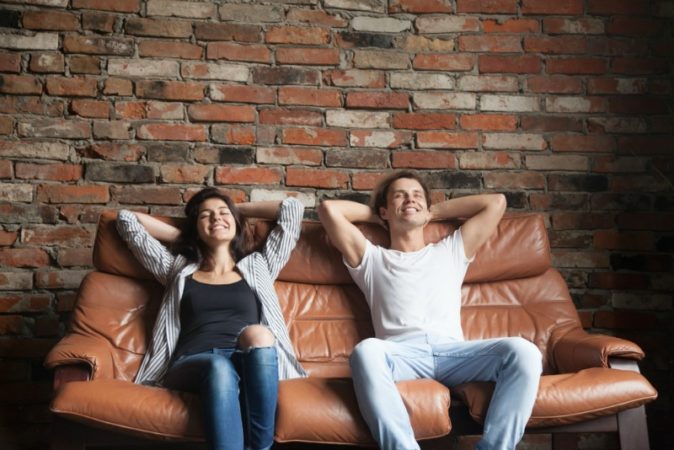 It's a tough question to answer most of all because there are wildly differing scenarios for why a young adult child (19-26) might be living at home.
Maybe your 19-year-old is living at home while he goes to college or trade school or works to save money. That's fairly common and easily acceptable to most families.
Maybe your 23-year-old college graduate is working and  living at home to save money and/or get emotional support before they launch into full independence.
Maybe your 27-year-old wants to live at home, to save money and get support while she furthers her education or finds a job.
Maybe your 25-year-old is facing a setback or challenge or trauma and need the respite and support of parents & family.
Maybe your 24-year-old  is depressed and living alone is just too hard or even dangerous.
According to a Pew Research Center analysis of U.S. census data, today's young adults are more likely to live at home for an extended period of time, compared to previous generations of young adults who lived with their parents, "Among 18-34-year-olds, a greater percentage live with their parents than with a spouse or partner, or in any other arrangement.
Just over 32% live in their parents' home, compared to just under 32% who live with a spouse or cohabitate with a romantic partner. The statistical difference may be small, but the historical trend is huge: In 1960, nearly twice as many young adults lived with a spouse or partner—62%, compared to just under 32% now. In 1960, only 20% of young adults lived with their parents."
Things are different for young adults than 30 or 40 years ago when you, the parents, were 22. None of these differences are inherently good or bad. Here are some of them:
Young adults moved out sooner back then, because they often were married sooner. The average age of first marriage in 1970 was 23 for men and 20 for women. In 2017, first marriage average was 29 for men and 27 for women.
Young adults who have attended, are attending or graduated from college often have more debt. The average price of an undergraduate degree increased $63,973, or roughly 161%, since 1987. Average student loan debt in 2017 was $39,400. And it's not hard to find young people with way above average student loan debt.
Young adults have more open relationships with their parents. It makes it easier to choose the option to live with parents at age 23 if mom and dad know and accept that you are gay, or they know and accept that you are an atheist, or they know and accept ______.
Living at home has, in some ways, become more socially acceptable. If you're 25 and you have 4 friends that are living at home, it is less stigmatizing.
If you google the topic, you'll see mixed results. One article will tell you that young adults who live at home longer don't do as well as those who move out sooner. Another article will tell you why it can be a good thing for young adults to extend their time living with parents. Go ahead and read any of them, but also realize that your situation is unique and your child is unique.
What works for one family and one young adult, may not be ideal for another family. 
If you want to read more about this, I will save you the googling time. Here are some articles offering varied perspectives on the issue:
And here's an opinion perspective from outside of the U.S., Why do we still shame adults who live with their parents? "Because somehow it makes more sense in America to rack up thousands of dollars in debt, move into a teenier-tinier Tiny House, or even continue living with a partner you kinda hate than to endure the shame of being a young adult crashing in your childhood bedroom."
So now that you've read or skipped all of that, let's return to the original question:
Is it healthy for your young adult to live at home?
Is it a good idea? Is it holding them back? Holding you back?  If you are staying up at night worrying about whether to let your young adult move home, here are some things I suggest you consider:
1. Costs and benefits to all of the people involved:
You (and your partner or co-parent)
, your other kids, if they're under 18
 and your young adult child
themselves
2. How is it working/will it work for you, the parent (s)?
Are you able to move into the 'parenting an adult' stage of life with less minute-to-minute worry and more time for other relationships, interests, etc.?
Are you stuck treating your young adult like a 14-year-old?  Are you excessively watching and worrying over his day-to-day behaviors? Are you frantically working on her resume and cover letters while she plays video games?
3. How is it "working" for your young adult child? How do you measure this?
Is he moving forwards instead of standing still? Is she independent in at least some aspects of her life? Is she learning to manage daily life with less and less help from you? Go ahead and make her dinner, but are you also packing her lunch and doing her laundry and writing her resume? If you're doing too much (and you have to be honest with yourself about that) you are probably stepping on her healthy growth and age-appropriate independence.
4. Can she communicate with you in a respectful, adult-to-adult way?
If, every time you try to talk about serious issues, or household responsibilities, she starts whining or complaining like she did at 14, that's a sure sign of a lack of growth in her relationship with you.
5. Does he show responsibility?
Is he willing to pick up the milk on their way home? Walk the dog when you have a long day at work? Load the dishwasher? Once your child is a young adult, especially an older young adult, it's healthy for them to be living in a mutually respectful environment, where everyone pitches in and helps out. (Yes, this is also nice when they are teens, but they usually HAVE to live with you as a teen)
6. Is she creating excessive conflict in the house, with you or with other family members?
7. Is he putting any minor children in the house in any danger or exposing them to risk?
If you want some kind of quiz that adds points to give you a definite answer-you will not get that here. Consider all of the above points to make a decision that is best for you and your young adult, in a balanced equation.
Your heart will always be in the decision, but keep your brain in it too. It could help to have a reasonable neutral third-party help you sort this out.
If you decide that overall, having your young adult live with you is a good plan, you can move forward with more comfort in knowing you have thought carefully about the decision.
If you decide that it is not a good idea for your young adult to move back home, or continue to live at home, that decision can be more difficult. I hope that these points help you in explaining the choice to your young adult child (don't explain over and over or defend over and over. You have the right to this choice).
You can be kind and loving and firm as you explain your decision, "this will not work for these reasons."  If your young adult has a substance use problem, that does not rule out them living with you, if you consider all of the above points to make your decision.  Find support, and help your 'living somewhere else" young adult child in the ways you are comfortable helping them.
Related:
I Thought About Life After Kids And I Didn't Recognize My Marriage