There are many things I could have foreseen about my life, but what I never could have imagined was that I would be one of the one in three moms  who opts out of the workforce after their children are born. I am a cliché, the stay-at-home mom who moved to the suburbs and, facing a second or third child, becomes overwhelmed and chooses to stay home. According to research, I was a classic opt-out, a woman who had never before imagined herself outside the workforce but found that the long hours and inflexible schedule left her feeling overworked, overwhelmed and devoid of options.
I became a stay-at-home mom with itchy feet, happy to be with my adorable sons, but highly cognizant that there was someplace else I wanted to be. I drive 22,000 miles a year without leaving my home turf in Westchester County, New York and, before long, I felt like I was not going anywhere literally or metaphorically.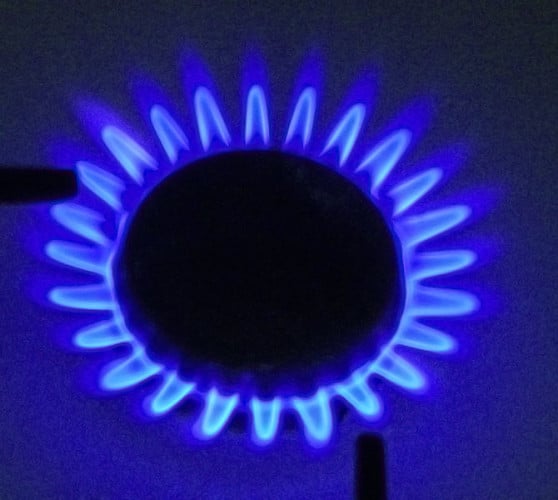 When Today Show's Savannah Guthrie asked me what I should have done differently my answer was simple. I should have left a pilot light on under my professional life. As a stay-at-home mom, I should have nurtured a flame, no matter how small, that could later be fueled into a fire. I should have realized that my profession could not be my children's lives.
It sounded good, I thought, but what does it really mean. Leaving the workplace for some period of time was not my mistake and, as I tried to point out, I have never met a parent of either gender who regrets time spent with their children. My mistake was not failing to stay in the job market, but rather failing to stay in touch with the job market. Walking away entirely, that I regret.
Life affords few do overs, but were I to be granted one, here is how I would have nurtured my dormant career. Here is what any parent who wants/needs to stay home with their kids can do to keep a toe in the water, without drowning.
1. Stay close to your working parent friends.
While we have long known that teens are heavily influenced by their friends, recent research suggests that in some ways adults are as well. And while the camaraderie of other stay-at-home moms is one of the many joys of being home with our kids, a life spent exclusively among the non-employed can begin to alter anyone's outlook. Keep close to your friends who are working. Their life might not be for you right now, but when it is they will be your supporters and guides when you transition back into the workplace. A great divide can open up in the mom world and SAHMs can distance themselves from working moms. Don't do that. Stay in the day-to-day lives of friends who are working even if you have decided to take time off. They will be a reminder of how it is done when you are ready to go back. It may be a year. It may be 10 years, but it is your working friends who will be your trusted advisors when the day comes.
2. Stay in touch, real touch.
I lost contact with every person I ever worked with. My family moved back and forth between the US and the UK a number of times and, with social media yet to be invented, I just let those contacts slip away. Big mistake.
Social media, an effort to maintain real connection and emails can keep you in touch with former (and perhaps future) employers. The people you used to work with still see you as a highly competent professional and, as my friend, Carol Fishman Cohen, co-founder of back-to-work organization iRelaunch, points out, their view of you is frozen in time. Have lunch with former colleagues or clients if possible. Send personal emails to keep up, attend professional association meetings or see if there is a company alumni network. If this doesn't work and old office mates are the type who grab drinks after hours, get out of the mommy clothes and join them once in a while. They may go out every week, but if you join them a couple of times a year, it will keep the connection alive.
3. Volunteer strategically.
This is something Carol also taught me. Many stay-at-home moms work hard outside their homes for no pay. This is how our communities, our schools, and our religious organization run. But for moms with unpredictable schedules and the demands of small children, it can be a way to gain, or at least maintain, valuable work experience.
Volunteers may not get paid, but they have choice of what they do and a parent who foresees returning to work can volunteer in ways that will align with future career goals. Volunteering need not be limited to the non-profit sector. Journalists who can no longer write to a deadline can publish on the Huffington Post, keeping their resumes current. Lawyers can take on pro bono assignments and teachers can tutor kids with limited resources. We tend to think of volunteering as moving out of the corporate world, but the two can intersect. The word "volunteer" has a very wide definition.
4. Keep current.
There was a time when the only way to keep up with a profession was at the office. With massive open online courses (MOOCs) and online professional organizations, it is far easier to stay current and, when you do go back for that interview, sound like you have never dropped a beat. The technology allows us to listen to Podcasts, log onto live streaming from conferences, or watch academic lectures online in the months or years spent home with children. You may be out of the office, but you don't need to become out of date.
Read widely and keep abreast of new developments. Paradoxically, time at home might be the first chance to read professional documents that languished on the to do list while at work. While knee-deep in small children the notion of volunteering, professional organizations or even leaving the house for a drink might seem beyond the limits of endurance. And at the end of a long day, with the kids in bed, a novel and a glass of wine beckons. Resist the calling (okay sometimes) and look upon reading in your field as a job, and commit to it for a certain number of hours a week.
5. Seek out consulting, substitute teaching, part-time, job shares, temporary or shift work.
If you can get it, take it. Some professions are far better suited to part-time employment and some employers more willing. While no parent should ever need to explain time spent on family, in reality, employers will inquire about career breaks. If you can manage 20 hours, great. If you can get 10 hours, great. With part-time work, when you return to full-time, your resume will have not have any gaps. A fire only needs a pilot light, this will keep yours lit.
6. Don't quit without a plan.
Leaving the working world, ideally, should be moving towards something not running away. In reality, all too often it feels like an escape from the overwhelming demands of job and family. If work and life are out of balance for your family and, right now, working is not the best option, make a plan.
How long do you plan to be out of the workforce? Which strategies will you use to keep a toe in the professional waters? What, if any, volunteer or part-time opportunities will you try to find? Answering some questions like these will help set up the next stage of life. It is all too easy to sink into the encompassing morass that is our families. Their needs are always there, calling out to us and without a timetable and a strategy it is easy to succumb. There will never be a perfect moment to go back to work, only better and worse moments.
No one is naive enough to think that life doesn't intervene and plans change, but parents who hope to return to work can begin to lay the groundwork for that return from the moment they decide to stay at home with their kids. We work hard to establish our careers, as we do to care for our families, and it would be a shame to abandon all that effort by failing to keep a pilot light lit under our professional lives.