Are you wondering how to research colleges and help your teen find the best financial and academic fit? Do you need expert, trustworthy advice about merit and financial aid? Enter your email address below to download Grown and Flown's free Paying for College guide.
---
Our free Paying for College guide will show you: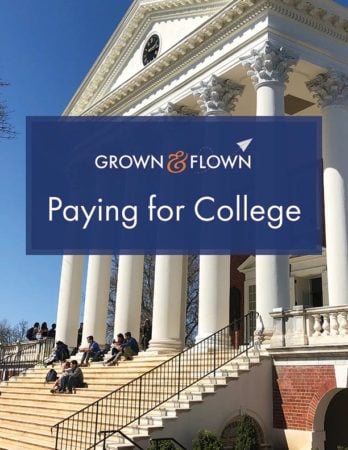 How to research affordable colleges.
What are the biggest FAFSA and financial aid mistakes that parents make
How to think about early decision/regular decision when you need financial aid.
How to search colleges that are generous with merit aid for all four years.
And finally, some of the costs of college you might not have expected.
Enter your email address below to download the free guide,
Paying for College