I see you searching.
Your eyes scan the room, looking for any sign of friendship. For one, smile to greet you and invite you to be a new crack of light in that tight circle of friends.
I see you working so hard.
Trying to understand a new school, a new space, a new set of boundaries so very different than where you were before. Treading water and finding your way to the surface in a hallway that feels like a vast ocean of bodies, whose current is pushing against your every stroke.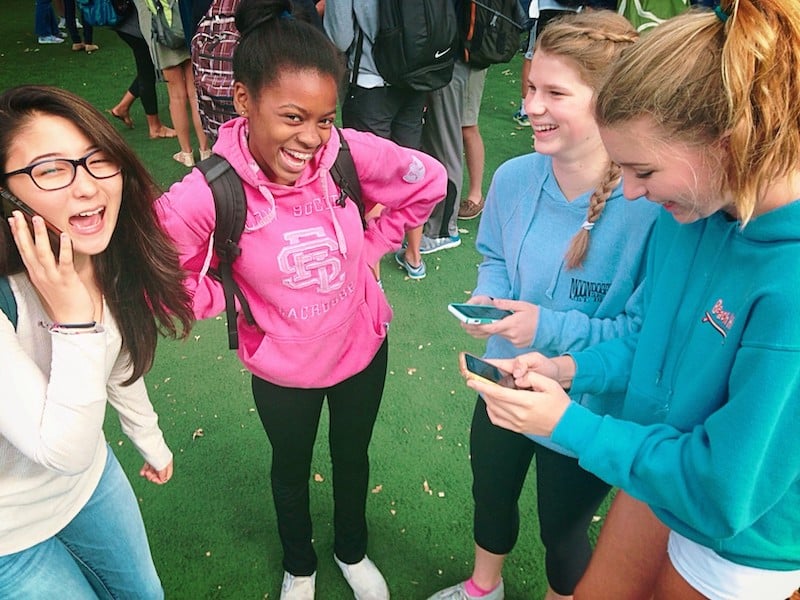 I see you asking.
Your question is barely a whisper. Nervous and inhibited as you find the courage to seek shelter from someone who will cover the embarrassment you feel in not knowing where to go. How to get there. What will be waiting for you as you walk in the door from one hour to the next?
I see your anxiety.
Wrapped around you like a cloak. As you stare at the floor, worried that a gaze in someone's direction for too long will ignite a flame of drama rather than compassion.
I see your hesitation.
Knowing the correct answer, but unsure if you should raise your hand to share it. Wondering how your voice will be heard in the echoes of adolescent judgment.
I see you retreating.
Pulling the string of your hoodie a little tighter. Your body collapses inward onto itself. Arms wrapped tightly around your waist as the chatter and chaos swirl around you like a hurricane. Inside jokes you're not a part of. Memories you didn't help to create.
I see you wondering.
How to blend into a crowd when you feel like a glowstick of newness. If anyone will notice you, speak to you. Sit with you at lunch; if you will ever again feel the comfort and familiarity that your aching heart desperately wishes for in the starting over.
Note to the new kids
New Kids,
I see you. And it's hard.
To jump in, rather than dip your toes, in the water of starting over. To be vulnerable and brave enough to open up pieces of yourself to the waves' identity that will either leave you cresting to new heights or feel like they leave you thrashing and searching for air.
But New Kids,
Time is passing. Days are turning into weeks. And the transformation is happening before your eyes, Even if it hasn't come into full focus for you.
I see you.
I see you trying.
To break free of your insecurities. The label you feel has already been put on you before anyone has taken the time to know who you really are.
I see you slowly breaking open.
Letting the memories of your past melt into the footsteps of your future and holding your head a little higher each day. Your smile deepens the crinkles of your eyes with each person who begins to learn your name.
I see you walking with resilience.
Your new friend by your side. Laughter substituting for words that are hard to find. Joy creeps back into your heart.
I see you embracing your new beginning.
Currents of hope and light lift you to the surface more easily daily. Less water to tread. The tides move with you, guiding you safely into your new life.
So, New Kids,
Just in case you're wondering if anybody sees you.
I do.
And you're doing great.
More Great Reading: