My youngest son heads off to college sometime in August. When he finally slams the screen door, he will be emptying the nest my husband and I began to fill 22 years ago. With his departure, I reflect on a few things that, frankly, I am more than a little ready to let go. While everyone I know is already sick of hearing how much I will miss him, here are a few things that I will never have to do again: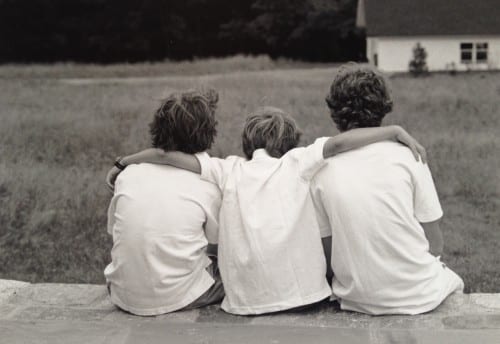 Sit in a car outside a school, gym or private home, waiting. In my car, in the dark, by myself.
Quiz anyone on vocabulary words. My husband has all the words he needs.
Worry about who is in whose bedroom, which door is opened or closed, and what other parents' rules are for their kids who are in my home. Once you have lived out from under our roof, your personal life is your own.
Eat meals, often once, sometimes twice and, on a bad day, three times, in my car. If humans were meant to eat in cars, God would have installed tray tables in the steering wheel.
Ask anyone how their day was. My husband tells me good news and bad, unbidden. Only teenagers need to have information extracted like teeth.
Buy a new television set. I was good with 25 inches of low-def, and even okay with medium def, and I am pretty sure I will never see a reason to upgrade from 60 inches of pore-magnifying clarity. I might have said this about dial-up Internet.
I will never again utter the words, "Do you have homework?" "Why aren't you doing your homework?" "When are you going to do your homework?" "I don't see you doing your homework." "You call that doing your homework?" My nagging days are over and that is a wholly good thing.
Spend so much money at the grocery store that, even though the cashier recognizes my face from my five trips a week over the last 11 years, the manager needs to okay the transaction.
I will never make plans with another mother. One thing that I could never have anticipated about parenthood was the deep and abiding friendships that often devolved out of constant convoluted arrangements for our kids.
Sleep on the family room couch with one eye propped open listening for sounds on the driveway.
There is a better than even chance that I will never cook dinner again, there is precedent for this in the 1980's.
I will never again fill out the twenty forms required per each child per year which, as far as I can tell, simply said my kids are healthy, my cell phone is unchanged and go ahead and give them Advil if they have a headache.
I will never speak to a teacher again. This is both good and bad news.
As my youngest stands on the edge of our threshold, with one foot almost out the door, I can either begin my empty nest lifetime of grieving (a possibility that, I will be honest, I have considered) or simply focus on the fact that three wonderful young adults have entered my life.