The cost of college is painful to think about, let alone bear. In the last few decades, tuition has far out-paced inflation, increasing eight times faster than wages. So we do our best to plan and assist our kids with applying for scholarships, loans, and other financial assistance.
Unfortunately, tuition and room and board are far from the end of it. Campus tours, orientation, and even transporting your kid to their dorm or apartment are all extra expenses not normally factored in when we talk about the costs of college. And if we don't prepare ourselves and our kids for these unexpected costs, we and they will be shell-shocked (and broke) by Thanksgiving of freshman year.
It's important to be aware of some of these extra costs so that you can plan ahead as a family to either set aside additional funds or make choices about what extras you can live without.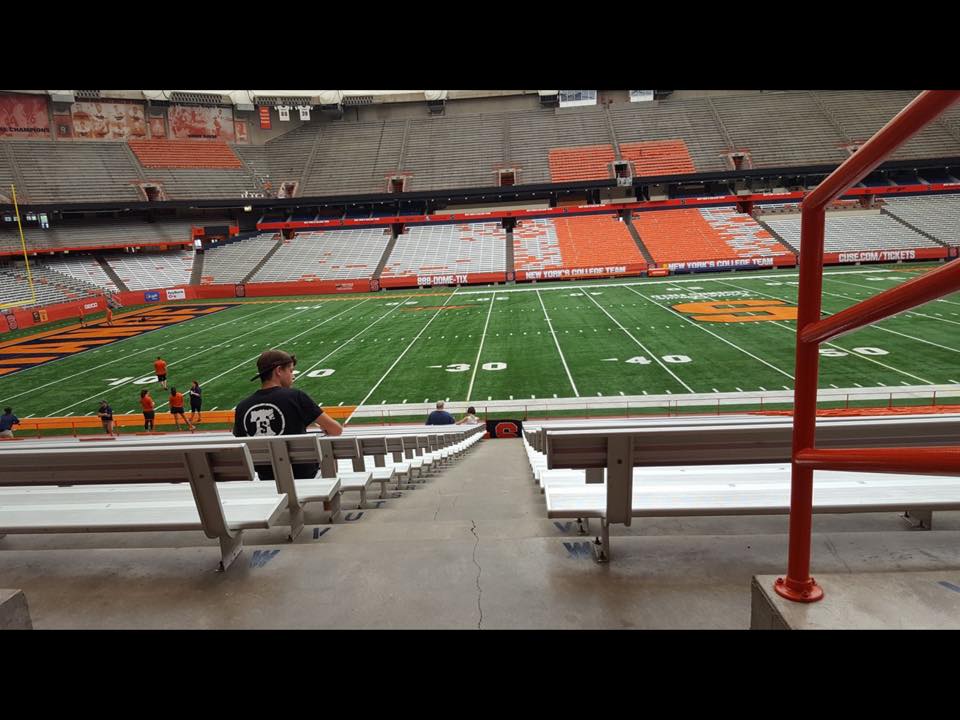 15 Unexpected College Costs
Travel. Whether your child's chosen school is within driving distance or it requires a flight to get there, travel to and from campus adds up quickly. Even driving can get expensive, with gas and potential hotel costs if there isn't room for parents or other family members wherever your student is living. If they're flying, it's common for students to take more flights than expected. Flight changes or extra baggage fees can also add up fast, plus the cost of an Uber to get your kid to the airport or fees for airport parking.
Orientations and parents' weekends. This mini-vacation minus the sunshine, poolside cocktails, and afternoon naps lies squarely on parents' shoulders. You'll pony up for flights or gas, hotel, meals, and whatever cool school souvenirs you can't stop yourself from buying once you get there because of course you'll want to wear your pride for your student.
Dorm/apartment stuff. Pillows and sheet sets and blankets, plates and utensils, desk supplies, towels and shower caddies, rugs…for many families, all of this can add up to over a thousand dollars. And if you're looking at apartments, your kid may also need heavier furniture pieces like sofas, dining sets, entertainment centers, beds, and desks.
Parking tickets. Many college campuses are short on parking, but, let's face it, sometimes our kids aren't quite as responsible with their parking as we'd like them to be. A ticket here and there can add up to a hefty extra expense. Plan in advance who will be responsible for this (and how), should it come up.
Extra money near the end of the semester for when your darling exhausts his meal plan. How do they eat so much? Of course we hope our kids will ration their meals, but, alas, sometimes they run out of food. Talk about this in advance, plan some extra funds into the budget, or challenge your kid to experience the glory of ramen noodles.
Fees for when your little dear loses his dorm key and/or school ID. Sigh. Listen, it's bound to happen at least once. Just be ready.
Fees. University fee, technology fee, medical services fee, online class fees, printing fees, lab fees… Many schools will provide a handy list of all of these fees to help you calculate your budget, but be aware of these institution-related fees.
More fees. (Sorry!) In addition to the cost of the physical textbook, some books require an additional fee for an online code that provides access to online materials. And some majors require expensive technology, for example, engineering and other high-tech majors require high-powered laptops that can put you out $1000 or more. Some extra activities like marching band or theater group have fees associated with them too.
Major-dependent extras. Music and other arts majors may need expensive accessories to maintain their instruments, or supplies for various projects. Athletes, though their sport may not be their academic major, will likely be expected to spend extra on "spirit wear" and to pay any sports or travel fees associated with a sport.
A new phone for when their current phone meets a bad end. It will happen, and it is what it is.
Sorority/Fraternity dues and other costs of Greek life. If your student and you are dead-set on them participating in Greek life, be prepared to shell out significant funds for dues, formal wear for semi-formals, group trips, t-shirts, etc.
Fees for medical emergencies. Of course we hope this expense wouldn't come up, but sometimes it does, and it's something to consider and be prepared for.
Penalty/fines. Another one we hope won't come up, but things happen, like damage to a dorm room or apartment, and that may mean your student will be liable for it.
Postal fees. For the things that must be overnighted because your student MUST positively have it today.
Storage. The passage of nine months has a way of filling a space. When it's time to move out, you and your child have to figure out where the heck all their stuff is going to go. If you don't have space at your house or a way to get it there, you may need to rent a storage unit for the summer until they come back in the fall.
With careful planning, some of these costs can be minimized or avoided altogether, but either way, it's best to know about them so you and your child can be prepared rather than blindsided.
You'll Also Love Reading:
The Truth About College Costs from a Former Financial Aid Professional