They are going to wear their robes and mortarboards, they are going to accept their diplomas and they are going to have a video, with every member of the class in turn, but no one will break the rules of social distancing that are protecting us all.
Like so many high schools and colleges around the county, graduation looked like it was going to be cancelled. But Clinton High School challenged itself to come up with a graduation that was "innovative and fitting" for the Class of 2020. Here is how Clinton High School in Clinton, Arkansas is going to honor their seniors in 4 steps.
The school is going to:
Hold an individual graduation ceremony for each and every senior. Graduates will come in cap and gown along with their immediate family to their individual ceremony.
The graduate's name will be called and they will walk across the stage to receive their diploma.
The school has hired a production company and will video each graduation. Then the individual graduations will be pieced together into a full graduation film.
The film will be shown at a drive-in theater in mid-May, when families will gather in their cars to view it. Each family will also be given a copy of the film.
A photographer will capture images of the day for the graduates. The High School Principal and Superintendent of Schools conclude their letter to seniors by acknowledging that while this graduation may not be what anyone dreamed of, the Class of 2020 will be making history.
The Class of 2020 should be able to experience as much of the joy of graduation as possible under current circumstances. And that's all any of us can ask for right now.
Every day on the school's Facebook page they are honoring their seniors and by year end will have highlighted the entire class.
The Grown and Flown book: "I'm recommending this book to every parent I know…"(Dr. Lisa Damour, New York Times best-selling author.) With chapters on family life, mental health and happiness and health, it will get you through the teen years while staying close as a family.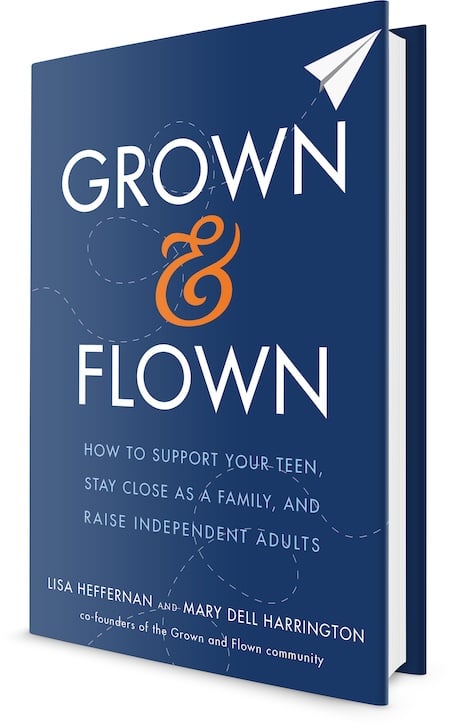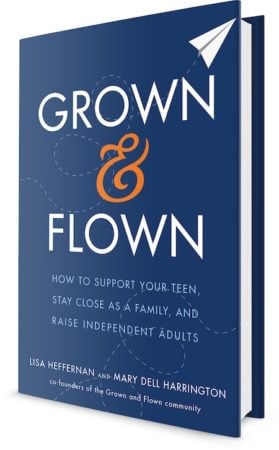 More to Read:
This is One of Our Favorite High School Graduation Ideas