Darling Girl,
I am so excited that you will be heading off to college in the fall. Over the next four years, you will live, play, and study with some of the best friends you will ever have.
College is an incredible time. You will attend an 80's themed party one night and spend the next day reading and discussing great works like Plato's Republic, Chaucer's Canterbury Tales, or Shakespeare's Hamlet. Many of your college friendships will last a lifetime, and your knowledge and understanding of these great works will benefit you no matter what career you choose.
Still, college isn't all parties and lively discussions. In the days ahead, if you feel like the stress of college life is getting a bit overwhelming, remember that there are other "old friends" you can turn to. These great classics, your favorite childhood books, might be just the ticket to see you through some challenging times. In fact, maybe we should dig some of these treasures out from our family library so that you can take them with you when you go. Just in case…
When you feel like everything is moving too fast, read The Story of Ferdinand. Remember that it's okay sometimes to sit just quietly and smell the flowers. It's also okay not to be like everyone else—especially when everyone else is running and jumping and butting their heads around.
When you are tempted to settle for less than the best, read Make Way for Ducklings. Remember how Mrs. Mallard wouldn't settle for anything less than the perfect place to build her nest? Let that be a lesson to you. Imagine all of your important decisions to be baby ducks. Take your time. Be wise. You wouldn't want to leave your choices vulnerable to foxes or speeding bicycles would you? Okay, maybe it's an imperfect analogy, but you get the idea. Mrs. Mallard's choosiness paid off. Yours will too.
When you are afraid to try new things, read Bread and Jam for Frances. The familiar might be comforting, but if you never try new things, you will grow bored and frustrated—just like Frances. On the other hand, don't feel the need to try every new thing that comes your way. The lesson of Frances is don't get stuck in a rut, not YOLO.
When you are tempted to party too hard, read The Tale of Peter Rabbit. Remember what happened to Peter when he got carried away in Mr. McGreggor's garden? He got sick. He was nearly killed. And when his mother found out, he got in big trouble. Don't be like Peter.
When you are trying to avoid an unpleasant task, read Harry the Dirty Dog. Yes, this book can also serve as a reminder not to neglect personal hygiene, but it's really more about doing what has to be done. It's always better to endure a little hardship than to risk being lost forever (or mistaken for a stray).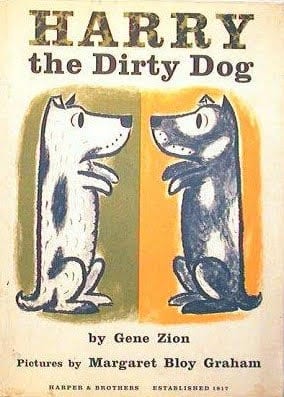 When you wonder if you are making an impact, read Miss Rumphius. Helping to create a better world around you doesn't always mean a monumental accomplishment or discovering the next big thing. Sometimes it just means spreading beauty and joy.
When you are feeling discouraged, read Go, Dog. Go! Much more than just a valuable lesson on colors and prepositions, Go, Dog. Go! is the compelling saga of a young dog and her struggle to find the perfect hat. Hers is an inspiring story, and with that kind of determination, yours will be too!
When you're having problems with a friend, read George and Martha. George once poured Martha's split pea soup into his loafers, but she understood and she forgave him. When George drew a silly picture of Martha and pasted it on her mirror, again she forgave him. And when he looked in on her in the bathtub—which is wildly inappropriate both in real life and in a children's story—she forgave him. So, perhaps George and Martha is both a book about friendship and a cautionary tale about boundaries. Either way, it's a great read.
If you ever wonder how much I love you (and how your fabulous life is made possible), read The Giving Tree. Just in case the metaphor is lost on you, I'm the tree. You're the boy. I'm happy to let you go to lead your own life—even if it breaks my heart a little.
No doubt you will have some great times in college, and you will learn some incredible things. But don't forget some of life's greatest lesson that you've already learned right here at home, cuddled up with me, reading great books. I know your life will continue to be filled with wonderful stories—both on paper and the ones you create yourself!
Love,
Mommy
Related:
Kids Need More Sleep: What Parents Need to Know 
This Mom Planned to Let Her Daughters Go, Here's What Happened
21 Absolutely Fabulous High School Graduation Gifts for Girls