My youngest daughter graduated from college last May. For months, every time I'd see her graduation date on the calendar, I would hear the Beach Boys sing Graduation Day in my head. As they crooned, "I'll remember always," I'd smile just before remembering that some part of me also wanted to forget. Since my ex and I broke up more than a decade ago, my two daughters have graduated many times between them. I was 18 before I got my first diploma but kids today seem to graduate often – from kindergarten, elementary, middle and high schools, and from college.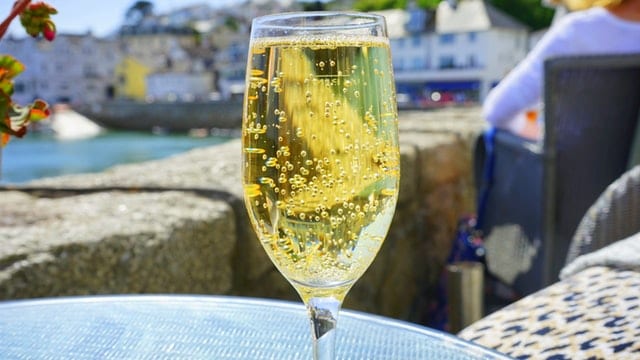 Facebook periodically reminds me of these past milestone events. Last year, on the anniversary of my younger daughter's fifth grade ceremony, a photo of our truncated threesome popped up. We were beaming of course. But I recall what coursed beneath the surface; what most of my Facebook pals didn't know when they uniformly clicked "like." The mother in the photo – me – wore a green, white and orange sparkly Jacquard dress she'd purchased in the junior department. I will always remember that beneath her clothes the medium-build 5'7" mom resembled a skeleton. And I'll always remember the date, June 6; the day I graduated from high school, the day my father died 13 years later and the day more than a decade after that that my divorce trial began. For me, that graduation date had become clouded by the events that followed it.
When my eldest daughter graduated from middle school, as she marched into the school gym with her classmates, her eyes caught mine. She grinned, and I smiled back, praying that my eyes did not betray the lump throbbing wildly in my throat. Her father was late (had she noticed?), and strode in a few minutes later, after the procession had ended. I kept telling myself to keep focused on my daughter. Back then, I was still hopeful that my husband and I would get back together, so I didn't say a word.
Four years later when my eldest graduated from high school, I invited my husband to join me, our daughters, my mother, our babysitter, and his aunt for an intimate luncheon. We were still in the midst of divorcing, it was a tense time and I could not bring myself to invite his girlfriend. I couldn't imagine how my elderly mom and I could possibly sit across the small table from her and break bread. My husband declined to attend.
A year later, our divorce was final and our youngest daughter graduated from middle school. This time a large group of school parents and children gathered at a local restaurant. I invited my ex and his new wife, and my girlfriends seated the newlyweds at one end of the banquet table and me at the other. My daughter scurried back and forth between me, her dad and her friends, barely touching her meal.
Graduation pageants four and five followed – one daughter from high school and the other from college. This time my ex and I shared the same table. The tone was polite, cordial. And yet other than watching my daughters receive their diplomas, I have no fond memories of those occasions. The post-divorce tensions made our festivities resemble endurance tests rather than celebrations.
In my imagination birthdays, schools plays, concerts, award ceremonies and graduations would play out much as they had in the large extended family in which I grew up. I thought that my husband and I would turn to each other as we applauded our daughters, clasping one another's hands while we looked on, tearful yet joyous. But that was all a dream and I could not change reality.
Now after four years, my ex and I were again going to be in the same room in the same city for another commencement. In the interim, I'd moved and he'd remarried again so every time I saw my daughter's graduation date on the calendar, I pictured her running between tables.
Before my ex and I broke up, I had spent 20 years behaving like the good little girl I'd been groomed to be by my mother, sweeping problems under the rug, doing anything to spare my children the excruciating pain we all ultimately went through. I don't regret trying to save my marriage. But had my daughters really been spared?
But now that my daughters were both adults, I knew enough was enough. I was finished trying to be the fixer when it came to this graduation. Marriage may take two but so does co-parenting. After more than a decade I decided to stop slamming my head against the same rock. No more pretending. No more stage-managing, post-award charades. Our family simply is no more and we cannot repackage it. Our so-called blended family does not work and never did.
"Tell your dad and his wife they can take you out after graduation, alone," I told my daughter. "I've booked an extra day at my hotel, and you and I will have our own celebration the next day." I wanted to celebrate with my daughter right after graduation but I no longer had the energy to try and fix what couldn't be. Graduations and new beginnings are hard enough without additional tension. My daughter deserved better. "Sounds good," Ella said. "I understand. I love you." My Buddhist teacher once told me to, "Offer the victory." I could only do that from a place of strength after rebuilding my own life. It took a long time, but now the victory was mine – and my daughter's.
On graduation day I showed up at the Superdome in New Orleans, a venue I had hoped was large enough for me to get lost in the crowd. It was. I never saw my ex or his wife in the stands, and I didn't look. I focused my eyes on the stage waiting for my daughter to walk across it.
Afterwards, I met my daughter in one of the Superdome's green rooms where the college of liberal arts was hosting a reception for parents. My daughter and I posed for photographs, and she introduced me to a couple of her friends and their parents. About 20 minutes into the reception my daughter leaned over to say that her father had texted her and wanted to see her. It was his turn. I followed her glance in the direction of the food table and caught a brief glimpse of the stranger I once knew. "Go," I said, giving my daughter what she needed, my blessing. "I love you. I'll see you tomorrow." And then I left, swiftly and graciously.
The day before my daughter and I had had a tiff. Jetlagged and overworked, I'd barked about the possibility of running into her father the following day. "Don't you know how hard this is for me!" my daughter lobbed back. "I'm sorry, you're right," I said, chagrined that my frustration had seeped out. It's why I vowed to leave the club lounge quickly and politely the next day, allowing my daughter at least one opportunity not to run back and forth. I owed her that.
"Love you more," my daughter said, as I left the Superdome that Saturday afternoon. Although I simply cannot contemplate how that's possible, I know that when she and her sister use that comeback they are completely earnest. And if it's true, I suppose I am the luckiest mother on the planet. Remember, I tell myself, oh please remember the next time you're upset with them.
I circled the Superdome outdoors in the sun, hailed a cab back to my hotel, freshened up, and then took myself out to a fabulous dinner, alone. Time to raise a glass to a bit of my own D-Day. The following day I had my daughter all to myself. She and I wandered the French Quarter, had coffee at Café du Monde, and sat on a concrete bench by the Mississippi River for a couple of hours and talked. That night it was our turn to celebrate.
This time my daughter did not dash between tables. This time she ate every lick of her meal. Neither of us struggled to digest our expensive dinners while engaging in chit-chat so thick we could cut it with our knife. Nor did either of us drink our way through the meal only to collapse and sleep it off later. Instead, we ate our way straight through to dessert, summoned an Uber, and then sped back to the hotel in time to flop down on my hotel bed and watch the two-hour premiere of Twin Peaks: The Return, our current mutual obsession.
And this time? It's one graduation I'll remember always.
Related:
What Made Me Cry. Hint: It's Not Just Graduation