I'm trying to remember how we marked the occasion of my high school graduation, and I can't. Maybe it's because there wasn't a big, overblown celebration, but more realistically, it was over 30 years ago. Either way, I'm drawing a blank.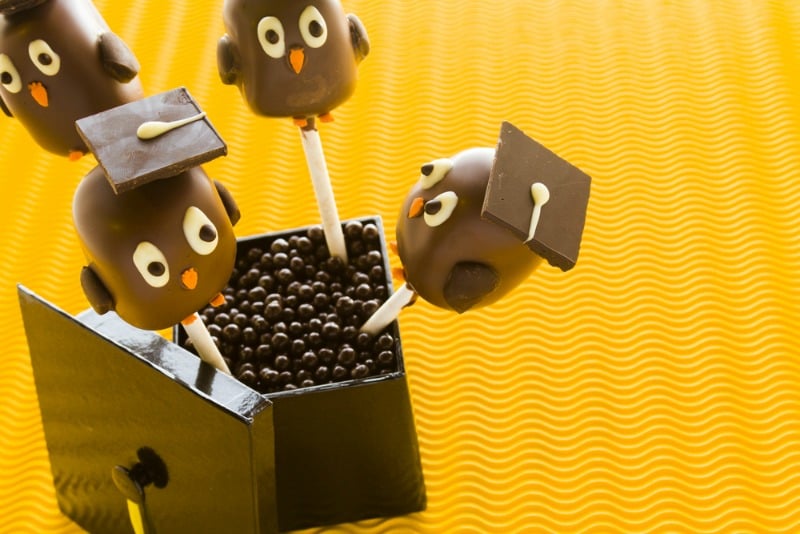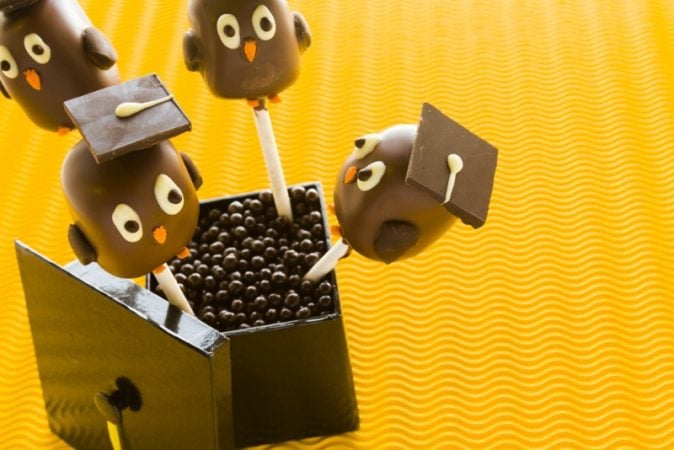 (If you go the party route: Use promo code CELEBRATE 2023 between 4/18/23-4/24/23 to receive 15% off grad cards and gifts at Minted).
Because I'm not talking about the adorable little low-key inexpensive graduation party with family and close friends in the backyard with grilled hamburgers, a cooler of iced-down beverages, a few balloons, and a sheet cake from Kroger.
I'm talking about The Grad Party: months of pre-planning via Pinterest, a color theme, invitations from Shutterfly or Minted guest lists including (but not limited to) an entire friend list on Facebook, posters with artfully placed photos of the grad from childhood through high school, rented tents, tables, and chairs, landscaping and home décor updates, signature beverages (bubble tea, anyone?), and extensive, creative catering (I've been to one where they had a mobile wood-burning pizza oven).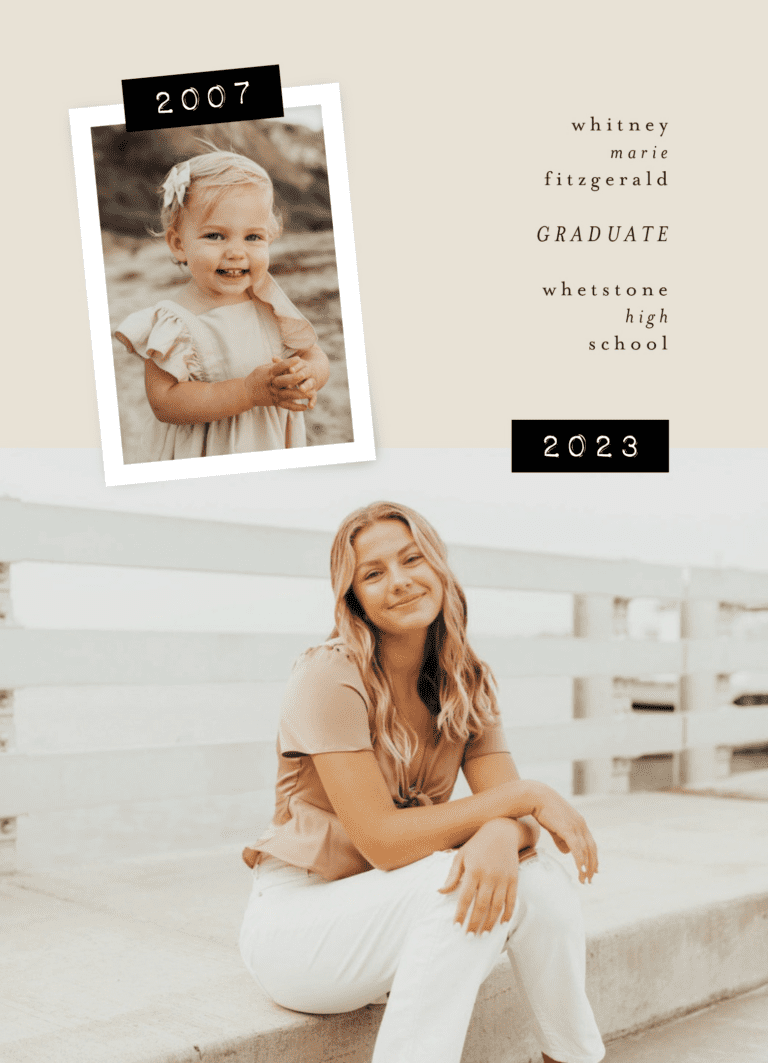 The first time I went to one of these outrageous parties and saw the multiple, elaborate photo displays propped around the room on easels and watched the digital slideshow playing on a loop while enjoying a catered lunch from the local country club, I honestly felt like I was at a memorial service (and yes, of course, I felt terrible about having that thought). But still, the similarities were eerie.
When my older daughter was a senior, she chose not to have The Grad Party. The thought of being the center of attention in a room full of people who were more acquaintances than true friends made her panic.
And although I spent about an hour mourning the loss of creating cute, crafty centerpieces and putting my cabinet full of unused scrapbooking supplies to use on kick-ass photo collage posters, I was relieved.
I had enough stress in my life just trying to make sense of the complicated tangle of feelings I was grappling with as graduation loomed closer.
Perhaps it's regional, but in Arizona (where I graduated) in the late 80s, the big, extravagant Grad Party wasn't a thing, and other than all the obligatory cash from the guests that certainly would've come in handy when purchasing my green and pink floral Laura Ashley comforter set for my dorm room, I don't feel like I missed out.
Going bonkers with these parties still feels a bit weird to me and like something that is often done more for the parent and the appearance they feel they need to present than for the actual graduate.
Listen, if you're Team Grad Party, I get where you're coming from. I honestly do. I know that for many (many, many) of you, throwing a balls-out bash to celebrate not only your grad's accomplishments but also your pride and triumph at this moment is fun and essential and is something you've probably been looking forward to, and planning for years (but really, I know people who have been planning this party for years).
For whatever reason, it's meaningful for you to go big or home. And I'll happily come to your rented tent and sip a freshly squeezed mimosa (that a hired bartender made for me) from a whimsically striped paper straw while eating an Artisan cupcake out of a mason jar and perusing your child's scrapbooks, jerseys, and dance costumes from years past. And then I'll just as happily go home to a house I don't have to clean.
This year my younger daughter has also opted out of a big, outlandish fête, a decision that, once again, my cholesterol, REM sleep, and checkbook are big fans of. Will we still make her graduation a big deal in a different way? Certainly! We're just choosing to keep it simple, which I know many of you favor doing, too.
So if, like my family, you also don't need the stress of The Grad Party in your life, here are a few other ways to commemorate the big occasion…without clearing space in your backyard for a bounce house.
Six inexpensive alternatives to a big graduation party
1. Throw them a grad party (lowercase)
I know, I know. It sounds like I'm contradicting myself, but hear me out. A party is still a perfect way to celebrate, but you don't have to go to "photo booth in the garage" extremes to do it.
When my older daughter graduated, we had a small brunch at home and invited our close family friends, people she'd known and who'd known her well for years. Later in the summer, we had a going away BBQ with her closest friends and their families, which was more intimate and meaningful than a gigantic party anyway.
The point is, it's possible to have an inexpensive party — or even joint one with other families — and it still is unique and memorable, even without a Ben & Jerry's truck parked in your driveway.
Another inexpensive party idea? Move the celebration to a restaurant for a lovely brunch or a special dinner with a handful of guests close to your graduation. Many have small rooms you can rent for the occasion, so you can still bring some festive decorations…and display a few of the photo boards you know you're dying to make.
2. Take them on a trip
Many people I know have used the money they'd have spent on a big grad party to take a summer graduation trip instead. (And the fact that one person I talked to told me their entire family of five went to Europe for two weeks told me all I needed to know about how big her Grad Party would've been.)
A memorable trip can look many different ways, from a weekend getaway with a close friend or two at a local hotel to jetting off to a place your grad has always wanted to go. The memories made will matter far more than the location.
3. Tickets to a concert, play, spa day, etc.
Spending quality time at a fun event with family &/or high school friends who will soon possibly be hundreds of miles away is a great way to celebrate your graduate without having to clean your carpets.
4. Give time and/or money to a cause that's important to them
Whether your grad is an activist or just someone with a big heart, giving the money — or a portion — you'd spend on a party to an organization they care about is a terrific way to honor their graduation.
And if money is an issue (see: college tuition), simply making the time to volunteer with your grad isn't just a unique way to recognize what's important to them but a meaningful way to spend some of the fleeting days together before they go to college.
A new laptop for college, an updated phone, a keepsake piece of jewelry: gifting your grad with something a bit outrageous instead of blowing the hard-earned money on party guests might be a more practical way for some folks to spend it and actually might be more helpful or unique to your grad (who is the person all this is for, remember?).
6. Give them the party money and let them decide what to do it
Having a bit of a "nest egg" — no matter the amount — for them to use on the many extras that college brings (sorority or fraternity expenses, a spring break trip, study abroad, a sassy new pair of boots, etc.) is an option many grads are willing to trade a big party for.
Since the alleviation of The Grad Party stress HAD NO PRICETAG — we gave my daughter the money we'd have spent on one. Wait, let me clarify that: we gave her a very, very small portion of what we'd have spent on it, which she saved and used toward travel expenses when she studied abroad in Australia during her junior year of college, something that was infinitely more memorable for her than having catered tacos at a party in the stressful month after high school graduation.
Don't do anything
Honestly, it's okay. Maybe college tuition and all the accompanying expenses must be enough. Maybe there are extenuating circumstances in your family that prevent it. Perhaps some of you can't swing a separate celebration of any kind. Or maybe you don't have the energy to. It doesn't mean you aren't as proud of your grad as the neighbors, no matter how much their social media posts attempt to make you feel otherwise.
However you decide to honor and celebrate your graduate — a big party, a small, inexpensive party, a big trip, a short trip, brunch, spa day, concert, unique gift, or a simple gesture — make sure the meaning of this critical time in your lives doesn't get lost in the details or in what you feel the expectations are. But even more importantly? Make sure your graduate doesn't.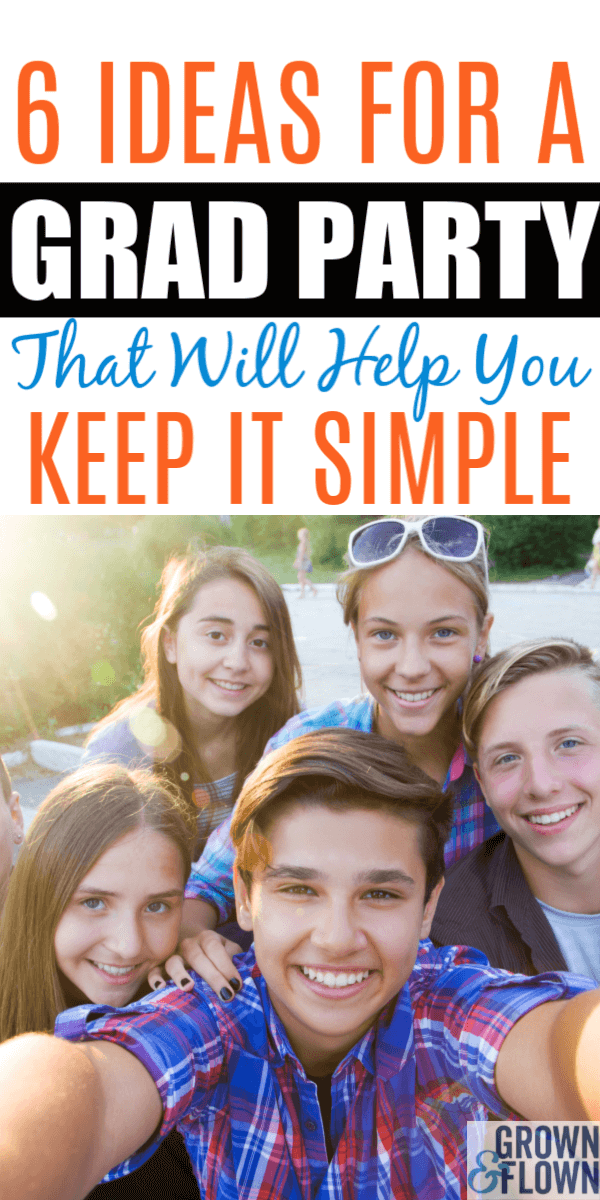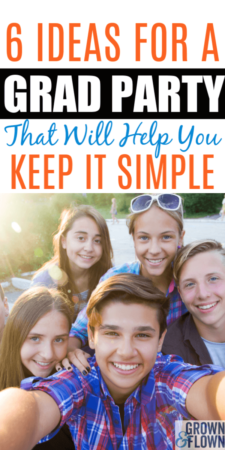 You Might Also Enjoy:
10 Things NOT to Forget for a Grad Party