I wished I had been able to find a more private space. Instead, I had staked out a corner of a common area outside the classroom, where I faced the room prepared to glare at anyone who approached. My crying student, oblivious to his surroundings, was still clutching the second to last tissue. Lunch was over, the usual debris of empty chip bags and crumbs scattered across the big tables. The room felt too ordinary to host the worst day of someone's life, the day Harvard admissions decisions were released.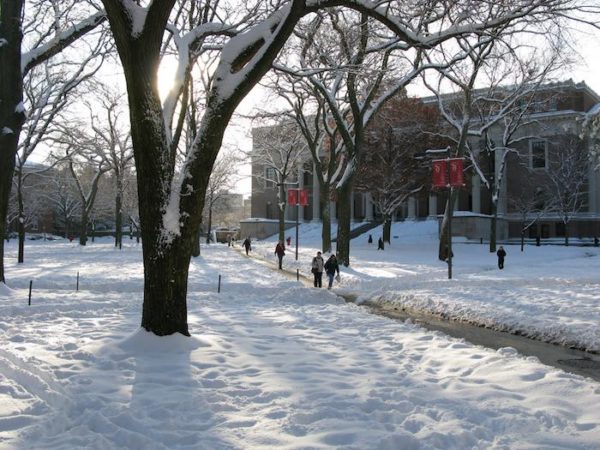 I didn't say anything for a couple of minutes.
"My dad will be so angry," he repeated.
I wished I could have told him that it was going to be okay. Deep down, I wanted to think that his parents knew that Harvard admissions committee turns down most of its applicants and would understand that the rejection wasn't their son's personal failure. I wasn't so sure, however. Harvard had been the end of the rainbow for these newcomers to our country, the treasure that would validate all their sacrifices and confusion. They had assumed that Harvard would welcome him with open arms, despite the delicate warnings from his guidance counselor, who knew that his chances of acceptance were slim. Until now, the last possible minute of his senior year, they had expected their dream to come true.
It didn't.
Many teenagers' dearest dreams are only exposed to the unforgiving glare of reality for the first time during the last years of high school. Until then, they have been sheltered by teachers and parents who have supported and encouraged big dreams. From the first day of Kindergarten, we tell our students that they can be anything they want to be. We read them Oh, The Places You'll Go!
 and tell them that they're unique individuals with infinite opportunities: they are future Ivy League graduates, entrepreneurs, musicians, and athletes. We tell them that they can achieve anything they want.
We don't lie.
Well, not exactly.
We don't tell our kids that while they are indeed unique individuals, their dreams might, in fact, not be. They may be among thousands of teenagers who have the same dreams, who have heard the same stories, and who are convinced that they too can achieve anything they want.
We don't tell them that wanting something badly enough doesn't mean they'll get it; the intensity of their dream doesn't determine the outcome, although we wish it would. We don't tell them that working hard isn't always enough and that someone might snatch the treasure they had assumed was theirs. The result of the omissions by the adult world was sitting in front of me in this cluttered common room on a late afternoon after he was unable to avoid reality anymore: he wasn't going to Harvard.
I handed him the last tissue.
"Harvard gets many applications", I said knowing that I wasn't comforting him at all. "You have plenty of other options".
"My dad says that they're bad schools", he replied taking that sobbing deep breath we all have taken when our grief is still a bottomless well.
I wanted to tell him that his father would get over it. I also wanted to call his dad and scream that he was being unhelpful even if I was aware of his good intentions. I knew that my student's family too had believed that their only son could be anything he wanted; they thought that the magnitude of their sacrifice and the strength of their desire would propel their son into the college of his choice. Their harsh words were only expressions of their disappointment. For them, there was no Plan B.
We don't tell our children about the pain of rejection. We don't tell them that the path they envision isn't going to happen. We don't tell the budding actress that Hollywood won't come calling; we don't tell the football player that although he plays on the varsity football team, he won't make it to the NFL. We don't tell them because we too want to cling to their dreams for as long as possible. We want our children to dream big, and we want to live in a world where dreams come true.
"I think a bad college only means one that wouldn't be right for you", I said.
"None of the other schools are right for me". "I don't want to go there".
I nodded.
"You may hate the other school, or you may end up loving it. You may make the best friends of your life. You may explore something you haven't tried before."
I didn't know if he heard me. He wasn't ready to hear that his life would work out in the end.
We don't tell our students and children that they are amazing human beings who will survive not only the first disappointment, but all the other ones as well. We have all accumulated scars that will, if we're lucky, harden into compassion and wisdom.
My student and I sat quiet for a while. His tears had abated, but I could see how tired he was and his confusion over his place in the new unexpected world.
Finally, he got up from his chair and walked out of the building toward the rest of his life.
Related:
Our favorite posts on all things relating to college can be found here.
College Admissions: How to Survive While Your Kid Waits
Daniela Loose is a high school teacher and a writer. She lives in New England and can be found on Facebook and Twitter. 
"