We met in college and spent four years travelling in the same circle of friends. Years later we reconnected over the loss of an infant. A condolence call was placed and so began a dialogue that has continued unabated for twenty-seven years. Neither one of us remembers much of the substance of that first conversation, but we do remember that, at a point in time, when laughs were hard to come by, we made each other laugh.
The phones we used have changed over time; landlines to portable phones, to flip phones and finally smartphones. At first, we were tethered to our landlines as well as to a calling schedule dictated by phone company charges. Calls were made after 5PM when rates went down or after 11PM when they went down further-if we were still awake.
The miracle of portable phones and new cheaper long distance rates enabled us to speak during the day and to wander as we spoke, but only as far as the backyard where we could sit and watch our children while we rehashed the events of the day. With the advent of smartphones, we were free to talk anywhere, anytime. And we did.
Over the years the topics we have beaten to death could fill volumes but as we often acknowledge to each other, the highest and best use of our conversations would probably be as a potent sleep aid. From diapers to new drivers, from temperamental toddlers to unpredictable teenagers, we continued to prattle on. If the CIA has perchance tapped our phones, we offer our sincerest apologies to whomever had to do the listening. Our discussions were repetitive, mundane, trite, occasionally insightful but, for us, those chats often made the difference between losing our minds and hanging on by the slimmest of threads.
As our lives evolved so did our conversations:
Children Then
"These kids don't listen to a thing I say."
Children Now
"These kids don't listen to a thing I say."
Fertility Then
"We're planning to start trying for number two soon. I want them close in age."
Fertility Now
"I had a nightmare that I had a baby, it was the scariest dream I've ever had."
Toys Then
"We're going to the store this weekend to buy oversized plastic toys that will take up our entire family room, basement, dining room and backyard."
Toys Now
"We're getting a dumpster this weekend to get rid of everything."
Moving Then
"Our apartment is getting tight. We really need to think about moving somewhere where we have more room for the kids."
Moving Now
"Who needs all this room? I think we need to think about downsizing."
Sleep Then
"The baby was up every hour on the hour last night. I barely slept. I'm so tired."
Sleep Now
"I was listening for the kids to come home. I barely slept. I'm so tired."
We kept each other company during long lonely nights and weekends spent alone with children. Over the years, we've argued, we've agreed, and often we've agreed to disagree.
Now, as the substance of our chatter shifts to aging parents, parenting older children, an impending empty nest and what comes next, we realize something that we have probably always known.
It was never really the topic that mattered. It was always the conversation.
Related:
Playdate for Moms: I'll Mix Cocktails, You Bring Back 2004
When Your Kids Leave for College, Remember This
25 Years of Motherhood, What "Being Here" Means to Me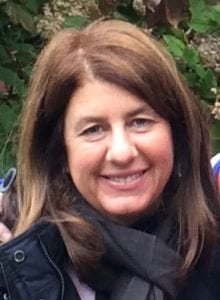 Marlene Kern Fischer is a wife, mother of three sons, food shopper extraordinaire, blogger and college essay editor. She attended Brandeis University, from which she graduated cum laude with a degree in literature. In addition to Grown and Flown, her work has been featured on CollegiateParent, Parent Co., Kveller, Her View From Home, Beyond Your Blog, MockMom, the Erma Bombeck Writers' Workshop, Better After 50, and The SITS Girls.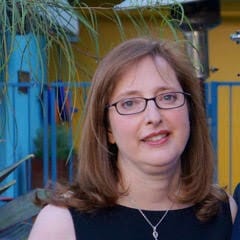 Helene Wingens has always been passionate about painting pictures with words. She has been writing and editing since the beginning of time. She graduated from Brandeis University with a degree in psychology and three years later from Boston University School of Law with a Juris Doctor. In a year long clerkship for an appellate judge Helene honed her writing skills by drafting weekly appellate memoranda. She practiced law until she practically perfected it and after taking a brief twenty year hiatus to raise her three children she began writing a personal blog Her essays have been published in: Scary Mommy, BonBonBreak, Kveller, Better After 50, The Forward, Club Mid, and Grown and Flown where she is a Contributing Editor. You can visit Helene's website here