Their first year away at college is almost over. You can exhale now, moms. You did it.
I did what all the experts said to do.
I kept it totally and completely together.
When we moved my firstborn son into his dorm room (incidentally the same dorm I had lived in 25 years prior) I remembered all the tips and advice articles that I had devoured the summer prior, on how to make college drop off "easier."  (Easier? More like, less painful.)  So, I stood there holding in 18 years of emotion with the fakest of happy smiles plastered across my face, and I quickly and efficiently said goodbye. No, I didn't offer to help him completely unpack. No, I didn't tell him where to store his toiletries or how many hangers he would really need. I didn't make the bed up perfectly or organize his storage bins. This wasn't his room at my home. It was HIS room, in HIS home.
I did, however, mention that he would probably need a decent large-sized rug to cover the cold tile, because inevitably there would be a lot of people in here sitting on the floor. (He assured me absolutely did NOT.) He had not grasped at that point the sheer amount of PEOPLE he lived with who would be convening on his floor inhaling pizza at 3 a.m. I let it go, didn't insist, just bravely began the "let him go he will figure it out process." (A few weeks later came the phone call, "Mom, where do I buy a nice big rug?")
I pecked him on the cheek curbside of the dorm (and with the car running so you're not tempted to lolly-gag and weep),  told him I loved him and to make good choices, and swiftly drove off.
And by the time we hit the interstate ten minutes later, I was a weeping, sobbing, hysterical mess.
"I can't do this! I'll never be able to do this! That's my baby!" I choked out to my husband, who sat stoically beside me, but I noticed had not removed his sunglasses the entire day.
"So we just leave him there?" I asked him, wiping my dripping nose and clutching my already empty and bruised heart.
"Yes, that's exactly what we do," he said, looking straight ahead at the road, purposefully avoiding my sad and hopeless expression, and keeping his own personal floodgates in check.
And then it hit me.
I had asked him almost the same question 18 year ago, as we drove away from the hospital with that same baby. "They're just gonna let us leave with him?" I had asked.
They indeed let us leave with him, and after what felt like the fastest 18 years in the history of all histories, now it was my turn to "just leave him there."
Those first few weeks of him being gone were a blur of transitional awkwardness. I walked by Cheerios in the grocery store and instantly teared up, knowing I didn't have to buy them anymore because he was the only one at home who ever ate them. I went to unload his hamper only to find it obviously empty, and stared sadly at a bed that was always perfectly made. The weeks turned into months, and our family of one less gradually settled into its new sibling dynamics, and the nights of me lying awake in bed gripped with worry about my little bird who had flown away finally occurred less and less.
No longer did I find the need to check in with him daily, or need that final late night "tucked in" text from him saying he's ok. We had all adjusted, and our new normal actually finally felt "normal." When he went back after Christmas break, I became well aware that the mother/child relationship which had forever been a series of  "Good morning sweet baby!  Hi happy child!  How are ya pesky 'tween? and "What's up cranky teen?"  was no longer all about hellos, but now all about goodbyes.  *SIGH.
The end of his first year at college is now just a couple of weeks away, and like his first year of kindergarten all I can think is, "That went by way too fast, and I actually survived it without my little guy. I did it! " And knowing what I know now, about how when that first year of kindergarten ended the following 11 years flew by incrementally faster, I know that his college years will be over in a blur. But I also know that in the remaining years he has at college, I will become stronger and happier as I watch him grow and learn, and become the amazing adult I tirelessly raised him to be.
Because now I know that sad goodbyes truly mean happy futures.
(Now, if I could just get him to NOT bring home so much filthy laundry, then I'd really be happy.)
Photo credit: WhisperToMe
Related:
10 Truths of College Admissions for The First Time Parent
Academic Mistakes of College Freshmen and How to Do Better 
Why Community College is the Right Path for Many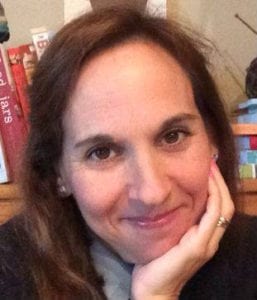 Melissa Fenton is a freelance writer and adjunct librarian at Pasco-Hernando State College. Find her writing all over the internet, but her work mostly on the dinner table. She is on Facebook at 4BoysMother and on twitter at @melissarunsaway.