It's not uncommon for a teenage boy to spend hours on end in his bedroom during ordinary times. Sleeping, doing homework, and playing video games—and not necessarily in that order. But these times are not ordinary.
During our these last months at home, it's been painful watching my eighteen-year-old son sulk in his room for what seems like most of the day. The things that typically propel him down the stairs—school, friends, sports—have been taken away indefinitely.
We're lucky enough to get a glimpse of him when he's hungry, or so bored upstairs that he can't take it anymore, and he stops by the kitchen or the family room for a quick check-in before returning to his den of seclusion.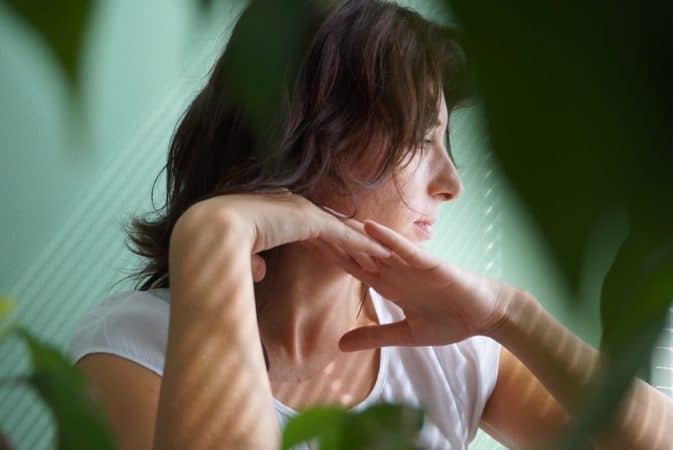 It's hard to watch your kids struggle
I get it. I was a teenager once. I specifically remember sequestering myself during those years too. Locking the door while I lost myself in a Judy Blume novel or listened to the Casey Kasem's American Top 40 on the radio. There were no cell phones, but I had perfected the art of sneaking down the hall, dragging the long stretched-out phone cord into my room, and whispering to my boyfriend on the other end of the line. The difference there was that I had a choice. Social distancing hadn't been mandated, and I was still able to come and go as I pleased (for the most part).
When my son was little, I had an arsenal of ways to comfort him. As an infant, he could be rocked or changed or fed when he was crying. If he got sick as a young boy, ginger ale and cartoons in bed usually did the trick. In kindergarten, when he fell off his bike and scraped his knee, I was there Johnny-on-the-spot with a Power Rangers Band-Aid. And when he fumbled the football near the end-zone to lose the game, I made him smile with a trip to Dairy Queen for an Oreo Blizzard. But I'm at a loss right now, fresh out of ideas.
As I sit quietly in the family room and listen to his footsteps pacing overhead, I wish I could say something—anything—to take away the disappointment that he's undoubtedly feeling over the way his senior year is going. Hopefully someday he'll be able to wrap some perspective around it, but not today. Not now while he's missing his friends…grieving the loss of the celebrations he's been anticipating…and craving the proper ending of his high school education—a milestone so many of us still reflect upon today no matter how many years have passed since high school.
We have no idea what life will look like
What's a mom to do during this unprecedented time? Without any answers about what life will look like in the weeks and months ahead, it's confusing, almost debilitating at moments. I'd like to tell him that we'll still throw a graduation party next summer, and that come next August we'll be moving him into his college dorm. But that's all up in the air. Even if it's possible, what will it look like? Will everyone still be wearing masks and standing six feet apart? And yes, life never offers us a crystal ball. We're often forced to pivot and change course according to new circumstances. But these circumstances have me stumped. I'm aching for a way to make it feel better when I can't.
I applaud the parents who are being imaginative
I applaud the parents out there being imaginative in supporting their children right now. I've seen plenty of stories about people offering consolation by decorating their front doors, turning on their porch lights, and circulating photographs on social media to celebrate their high school seniors. It felt good doing my part by placing a yard sign in my front grass that reads "PROUD OF MY CLASS OF 2021 SENIOR." At least I was able to do something, participate in some way, and show my son that I care. I know it's not enough. Nothing I do right can truly be enough. Does that mean we shouldn't try? Of course not.
Expressions of love and kindness may sometimes seem trivial during times of need or loss. No one really believes that a flower arrangement or a sympathy card can erase the pain or deep sadness that accompanies a loved one's passing. But they mean something—most often a great deal. The simplest of gestures not only offer support when someone is hurting, but they can actually help facilitate the healing process. And that's what we need right now. Our world is hurting. We're searching for a way to heal.
So, in honor of our graduating seniors this year—or for anyone out there who needs a pick-me-up during this time of uncertainty—keep hanging those banners, hosting those drive-by parades and carving out creative ways to get through this TOGETHER.
More to Read:
This is the Anthem for the Class of 2020